Year after year I find myself with countless options when it comes to dope places to bring in the New Year. Everyone is always on their A-game because they know the masses are looking to get out and celebrate. I can think of at least three festivals off the top not called Decadence that have been putting on amazing NYE parties the past few years. However, when all things are considered I still only see one clear cut winner and that is definitely Decadence.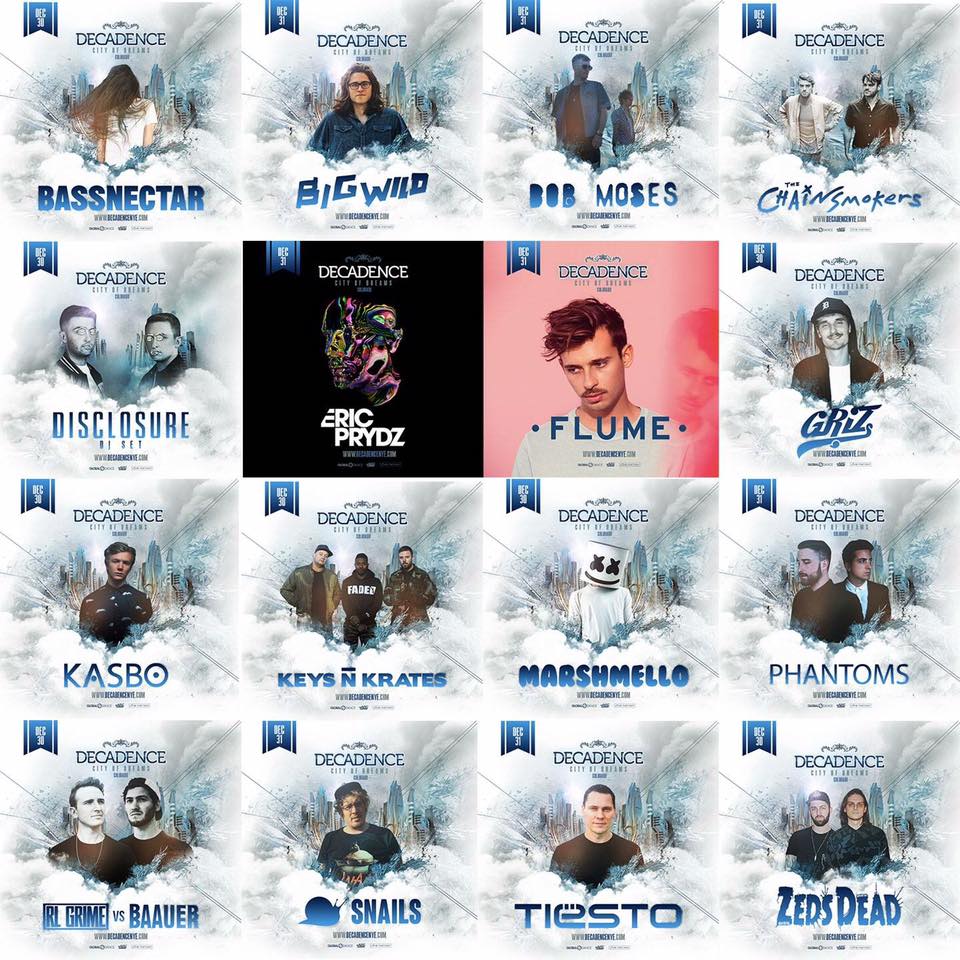 The lineup is always up there with the best and this year is no different. Off jump a few things really stand out to me: the return of Bassnectar, the coloration of Eric Prydz/Flume posters and of course RL Grime vs Baauer. I'm not super surprised that Bassnectar is back in Denver; last year he killed it before jetting to Birmingham for his annual gig and he always gets mad love out there. I just want to see what the man has in store because it's always a treat watching him work and it seems he has a way of changing the whole feel of the festival. This could just be pure speculation but I do find it odd that Eric Prydz and Flume are the only ones with different posters. Last year Deadmau5 brought his own stage production so maybe Prydz and Flume have been granted some leeway to do more with their set? It would be a real treat to catch that "Epic 4.0" live show for those who haven't caught Prydz on tour. Then you have RL Grime vs Baauer and this is just something that I've never seen before but feel like I've dreamed about. The two separate from each other put on dirty shows so I can't imagine them in a planned b2b; this is a must see!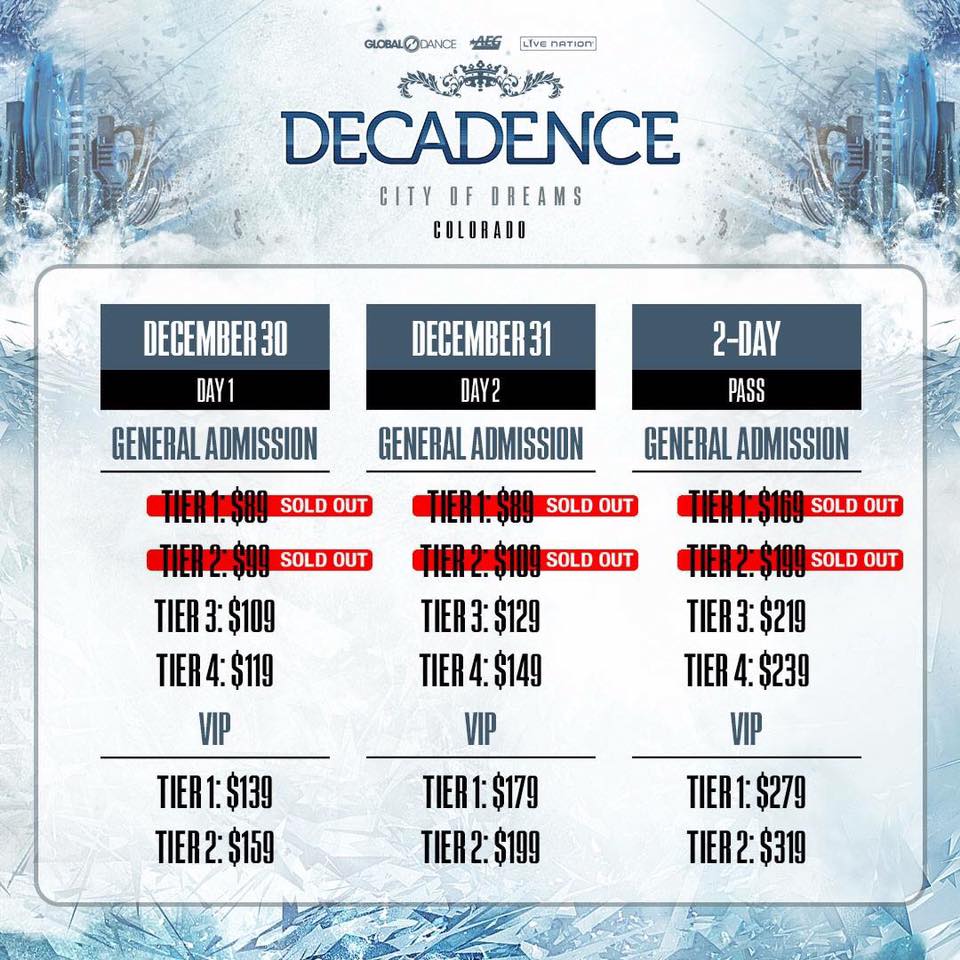 *TICKETS*
Of course those guys aren't the only reason you should make your way to Decadence this December. Huge acts like Griz, The Chainsmokers, Zeds Dead, Disclosure, Marshmello and many more will be in the building as well to make sure your experience is nothing short of phenomenal. Not to mention the tickets are reasonably priced and the Colorado Convention Center is something you have to see in person to fully understand. We are still a couple of months out so there is time but don't sleep on this! Check out their socials for updates, I'm convinced they will have more big news coming soon.
Decadence NYE Facebook/Twitter/Website
Comments
comments