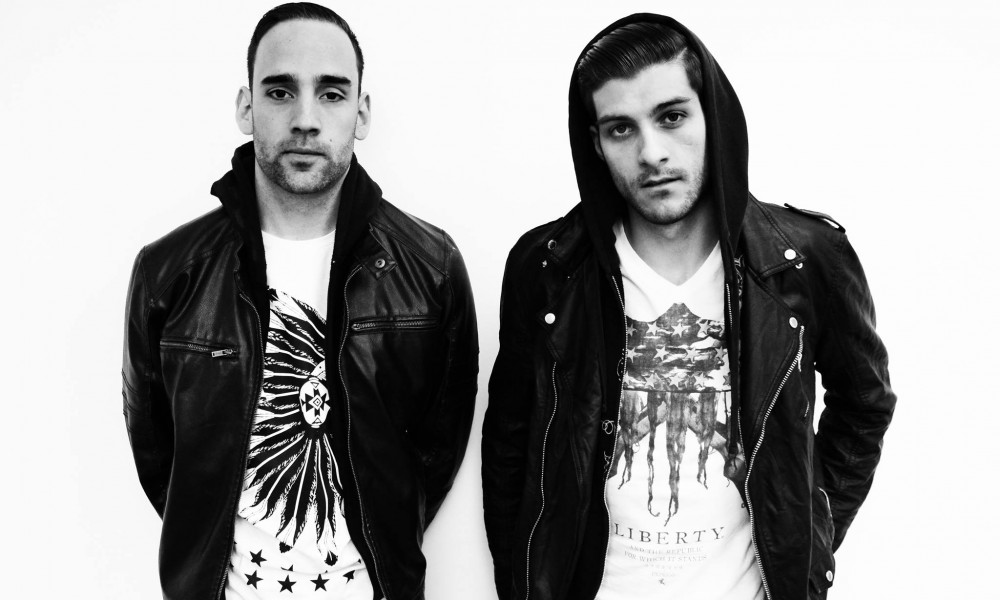 It's nice to come across up and coming artists taking their music in new directions. Jersey City production duo "BADVERB" (formerly Turbo Swag) are the perfect examples of artists reinventing and redefining themselves.
BADVERB has gone from a garage punk band, a DJ/Production duo flipping songs like Big Sean's "A$$" and Roscoe Dash's "Good Fuckin Night" into dubstep banger, to where they are now breaking new ground with a hybrid experimental electronic rock group (That's a mouthful). While that might seem hard to grasp at first, BADVERB was kind enough to add visual aides to better illustrate their new sonic direction.
BADVERB – In Your Corner
Their new song "In Your Corner" brings together all their musical influences through the song and video. Showing them locked in a room just trying to write a song. It shows them making a song from scratch in a black and white timelapse of them writing lyrics, playing with synthesizers and guitars trying to make something fresh. The result is a minimal house inspired beat with autotuned and vocoded punk style vocals that's unlike a lot of what's being put out today.
BADVERB has been around for a while and has weathered the storm of the industry. From changing their brand without comprising themselves, fight for booking in around a major market and pushing out as much content as possible after losing their soundcloud (Go show them some love on the links below). Watch the video, grab the download below and turn those speakers up!
BADVERB – In Your Corner | Download |
"Follow" BADVERB: | Facebook | Twitter | Soundcloud |
Comments
comments