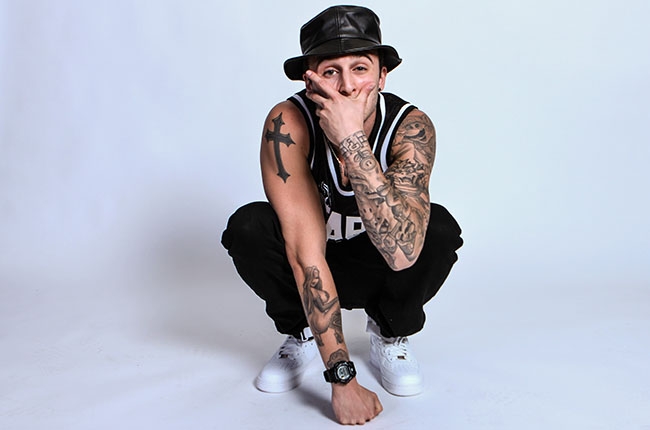 Chris Webby "So Eazy" (WSHH Exclusive – Official Music Video) |
The best in the burbs is back kid!
Independent Connecticut MC Chris Webby has been an underground favorite for almost 5 years now and he clearly still has no chill. Webby took to Worldstar to drop a dope new visual for his track "So Eazy" off his debut album "Chemically Imbalanced" (Which you can go cop on iTunes now). This track is in the same vein as a "M.E.T.H.O.D Man" and "My Name Is" in that if you didn't know who Chris Webby was before this… you damn sure will know by the end of it.
Set to a flawlessly produced boom bap beat, Webby lays people out with incredible wordplay, crazy punchlines and an impeccable flow that he's developed for years in the underground rap scene. The video is simple but effective. No big budget was needed for this one, just a camera, some blunts, some brews, a few homies and going out to get a face tattoo (Still don't know if he actually did it or not). This video fits the track seamlessly and it's the type of song you can turn on when your trading new music with your friends and can just blow their minds when your turn to run the AUX chord.
Before the Iggys, the Eazys, the Macs and the Macklemores, there was Chris Webby laying the blueprint for not just white artists to start making a name in hip hop but for INDEPENDENT hip hop to flourish again in the new internet age. Funny, I still remember bumping "La La La" as a senior in high school rolling with my homies through suburban Boston in our fitted Red Sox hats and Tims, now to see where he's gone since then is nothing short of amazing. We've all grown up since then and Webby's no exception. His movement and music keep getting bigger and better as time goes on and if you're not familar…it's time to get with it.
Check out the video, go check out the album, roll something up, pour up a glass and turn those speakers up!
Rage On My People
"Follow" Chris Webby: | Facebook | Twitter | Soundcloud |
Comments
comments