The man with all the plans, Paper Diamond, just released a downloadable bundle of his 'entire back catalogue, 20 new unreleased beats/ideas/loops and remixes'. One absolute certain gem to be found inside includes his much anticipated remix of Bassnectar, who I for one, have been waiting for it since I heard Paper Diamond drop it a year ago. So with the discography, you can hear his entire Levitate EP, Wavesight EP and Paragon EP. That's real life.

If your a fan of Paper Diamond, you've probably realized he is a very artistic man, and purely loves the art of expressing yourself though creation. This exclusive bundle doesn't only include audio, there's also lots of unreleased art and wallpapers for your phone, table or desktop.
"I feel like it's not just about music, it's about really creating that experience that people can come and see and feel. I'm looking for people to come to the shows and leave feeling something." – Paper Diamond
This exclusive bundle released is being hosted by BitTorrent, who has really being stepping into the limelight by releasing other incredible bundles from musicians of various genres. Paper Diamond tells BitTorrent, "The Essential Bundle release is going to be a great way for people to grab my my entire back catalog and see the my progression musically. Music is about communicating and sharing things with other people. It's a shared space for people to celebrate life and art. It was just natural."
Check out Paper Diamond's exclusive interview with BitTorrent and cop your completely FREE Essential Bundle from Paper Diamond with a chance to catch him on The Rain Drops Tour :) Hope you guys enjoy!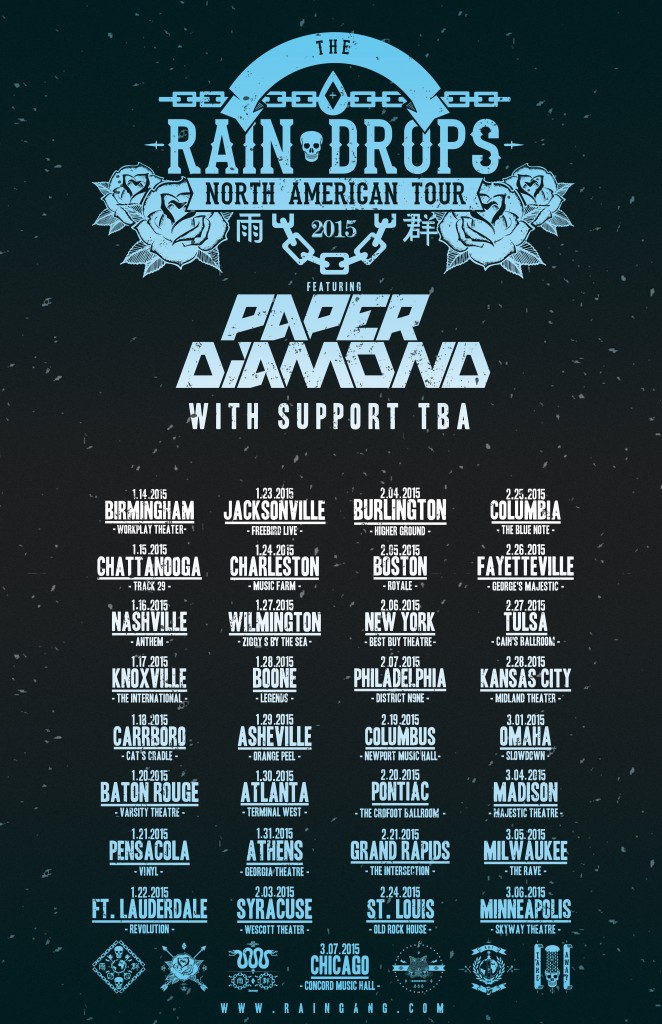 "Follow" Paper Diamond: | Facebook | Twitter | Soundcloud |
Comments
comments