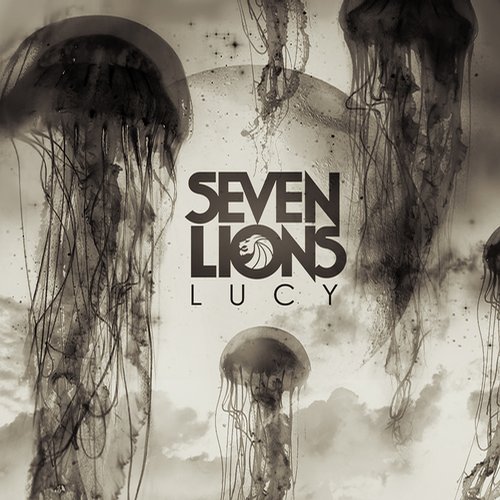 Hey guys and gals, our good friend Seven Lions here want to introduce us to his nice lady friend, "Lucy".
If you happened to be at EDC Las Vegas this past year and was able to catch Seven Lions at the Basspod on Day 2 – then you may remember this trippy psychedelic big room track premiered during the awe-affecting set.
A recap below if you will so you can hear for yourself how this future club psychedelic desert rave trance track blends in within all melodic BPM ranges or if you simply want re-live the euphoria which took away Seven Lions first ever Electric Daisy Carnival experience virginity. (an earlier version of "Lucy" can be around 25min)
In light of ever-more cheese that's being broadcasted to audiences around the globe – it's our job as caretakers of the electronic dance community to air-out fakes and balance out the good and bad, all simply by: making you feel extremely uncomfortable.
Let's face it, you've got have some weird in you in order to enjoy this track. Errr, actually, you can be EDC status level intoxicated and have the mind trip of your life listening to this or whichever ironic poison you choose to embark your body on.
Point is. If you can't appreciate the well laid-out structure, suspense, sound design etc. this iDose audio drug has to offer – you're just not weird enough. Stop that. Be weird. Take "Lucy" for a nice ride out and spend some quality time with your inner-consciousnesses and the world around you.
"Hey Guys, Lucy has hit beatport today. I figure I should do an explanation of this track since it seems to be the most controversial song I've ever put out (even more so then Serpent of Old… wow) Anyways. It all started one night when I was playing a bottle service club at an undisclosed location. Needless to say it was a fucking nightmare, not a single person in that room knew my music or wanted to hear anything remotely melodic. Me, being somewhat of a snarky asshole, decided to play all that psy trance I've been saving up for Burning Man just to weird them all out. It was a strange night for sure. But I had fun. Anyways. We had a long flight home the next day so I decided to grab some quotes about LSD from old movies and see if I could make a psy/bigroom combo track during the 6hr flight home. Lucy was born. So for everyone out there saying "RIP Seven Lions"… Suck my balls, you are the kind of people who make this feel like a job and not something I am doing for fun. For everyone else who has heard this song live on big ass speakers, I hope it did its job and weird-ed you out just a little bit :)"
– Seven Lions
Seven Lions – Lucy | Beatport |
"Follow" Seven Lions: | Facebook | Twitter | SoundCloud |
Comments
comments