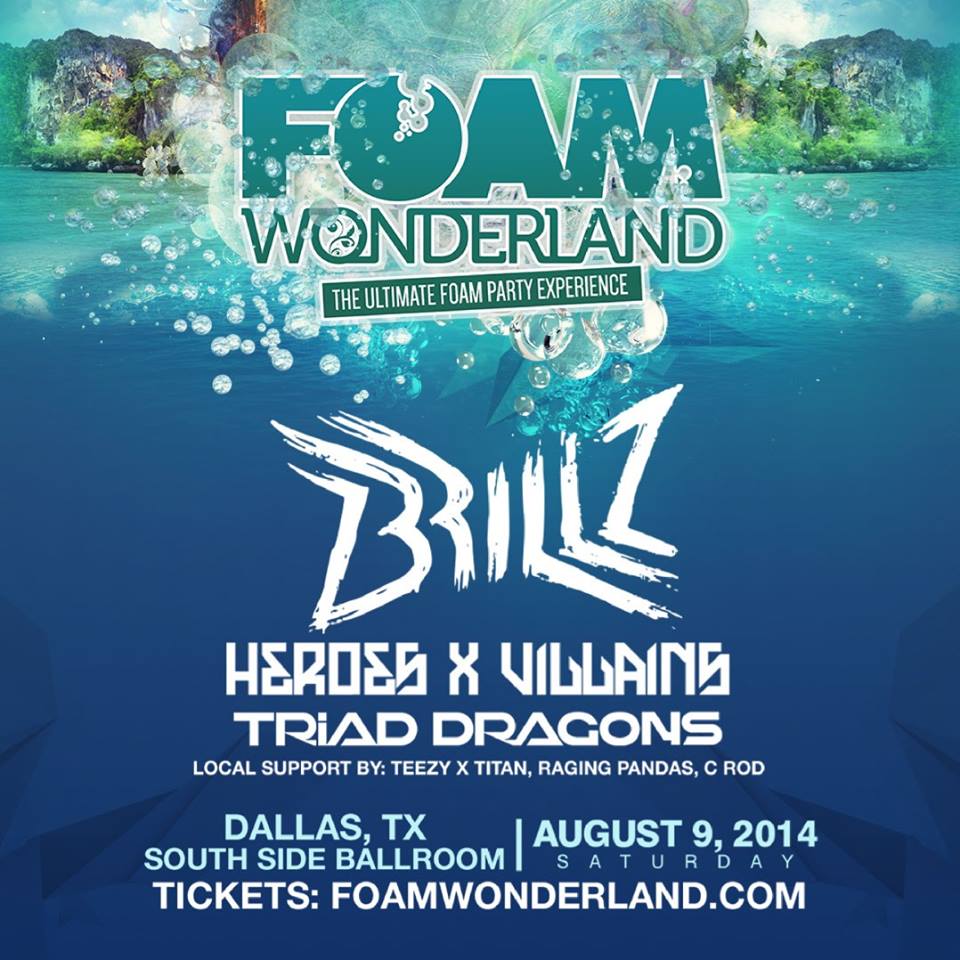 What's up party people! August 9th it's going down at the Southside Ballroom in Dallas Texas. What do you get when you combine foam, beautiful people, and some high intensity bass music? You get the greatest party ever, that's what.
"But Wesley, foam parties are cool and everything, but I want something more.."
Damn right you do. You're a TSS fan, and we always want more.
We're giving away FIVE (5) VIP tickets that include a meet and greet with Brillz AND Heroes&Villains!
As soon as you're done raging your face off (maybe even during, who knows?) you'll get to venture into the wild wild west (backstage) and hang out with the DJ's that just melted your face off!
Enter below by liking our Facebook pages, following us on Twitter, and sharing the giveaway with your friends. Competition ends August 3rd at midnight, good luck!
Comments
comments