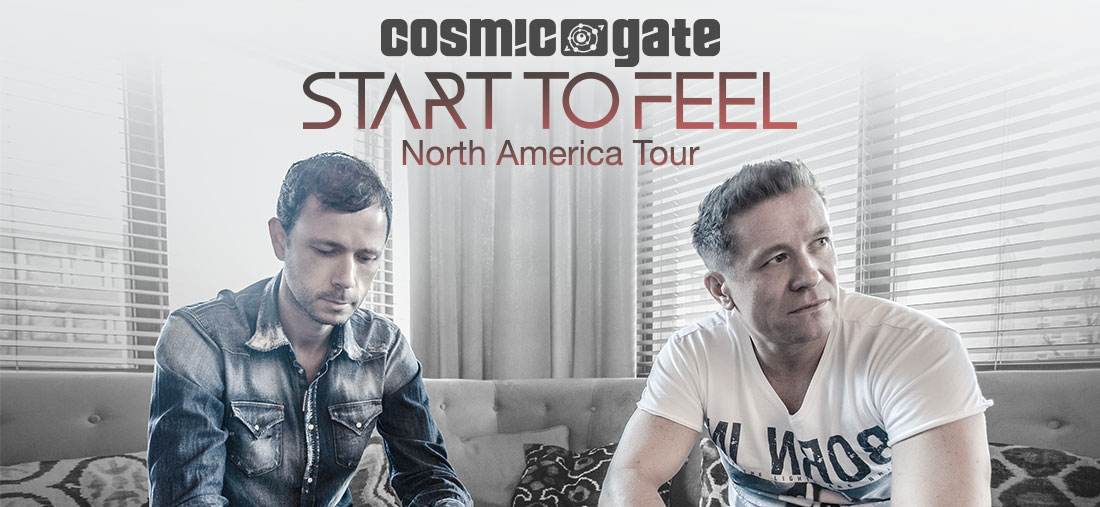 ThisSongSlaps.com have teamed up with Cosmic Gate to giveaway tickets to their upcoming stops in Oakland and San Diego on their "Start To Feel" tour.

We will be giving away 2 pairs of tickets to both shows which will the first will take place on August 2nd at the Fox Theater in Oakland, CA and the second show taking place on August 3rd at Bassmnt in San Diego.

Cosmic Gate have announced a full on North American tour in light of their new album "Start To Feel" being released. The tour will consist of 18 shows spreading all across North America from Canada to the United States and will have Andrew Rayel as a supporting act. Alongside Cosmic Gate will be live singers Eric Lumiere, who is the voice behind singles "Falling Back" and "Run Away" and Kristina Antuna of "Alone" for select shows (LA, Oakland, Chicago, Toronto, and Washington DC).
Both giveaways will end Friday at 2PM PT
Update: The San Diego winners will now have a meet and greet with Cosmic Gate in addition to the tickets.
Purchase Tickets for Oakland( 18+) : Here
Purchase Tickets for San Diego (21+) : Here
This giveaway is brought to you by:
ThisSongSlaps.com | Cosmic Gate
Comments
comments