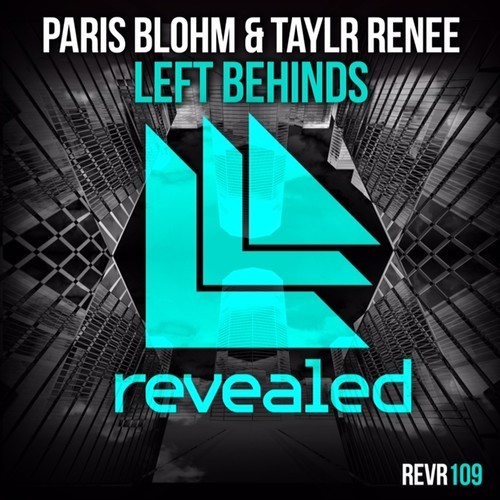 After sitting pretty in the Beatport Top 10 charts since its' release, Paris Blohm and Taylr Renee's progressive work of art 'Left Behinds' is truly beautiful. Released on Hardwell's label Revealed Recordings, the track has everything in the right place and nothing left out.
The first time I listened to this song I was driving, and I wouldn't recommend this. Not for the fact that it doesn't sound good through car speakers, because it's been mastered to perfection and sounds amazing. However, the seductive vocal work of Taylr Renee and uplifting melody made it so very tempting to close my eyes and send my mind somewhere else. So, Public Service Announcement from the guys at ThisSongSlaps: While 'Left Behinds' is playing, resist the temptation to close your eyes and block out the world if driving a vehicle.
You've seen the name Paris Blohm and know the sounds will be mind-blowing, and you've seen Taylr Renee's name and know the vocals will be too, so listen to the track below and head over to Beatport to grab yourself a copy…
Jus't don't operate any heavy machinery.
Paris Blohm & Taylr Renee- Left Behinds | Buy |
"Follow" Paris Blohm: | Facebook | Twitter | Soundcloud |
Comments
comments