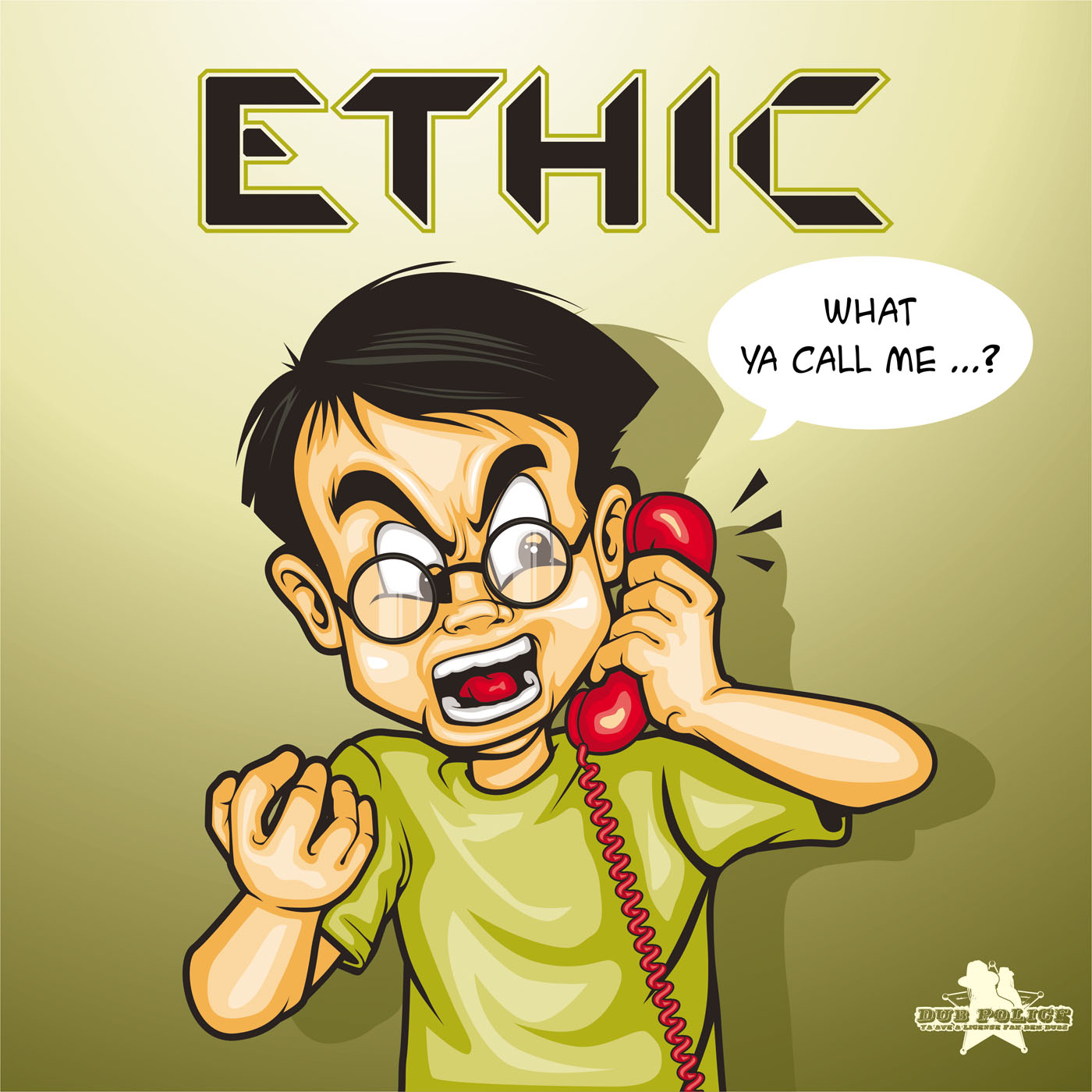 ThisSongSlaps is proud to premiere the latest fire coming out of the UK, courtesy of Dub Police (obviously, they're the kings). Ethic is one of those artists that you simply can't ignore because he has too much talent and his sounds are too big. Obviously Caspa felt the same way because Ethic was just recently featured on his 'Dubstep Sessions' compilation, and now he's releasing Ethic's 'What Ya Call Me' on Dub Police Records. This title track, 'What Ya Call Me' has some serious riddim that will take you back to the days of dank London warehouse parties where everyone was dancing and no one was thinking. These are the kind of beats that get people moving, and this song sets the tone perfectly for the rest of the 'What Ya Call Me' EP that you'll be able to get your hands on soon (April 21st)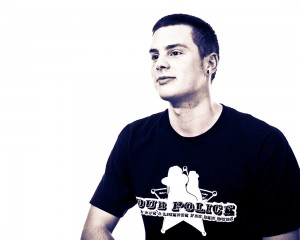 In anticipation and celebration of this forthcoming EP, we sat down with Ethic and had a little chat about the music industry, production, and what it's like working with Caspa and Dub Police Records.
TSS: How did you get your start producing? Has it been easier or harder than you anticipated when you first got going?

Ethic: I began learning to mix records when I was about 15 and always bought vinyl from a local shop called 'Vinyl Frontier' in my hometown of Woking. I got to know the guys working in there quite well and one dude was experimenting with making beats on a crack copy of Reason. He burnt me a copy and from the moment I installed that software I was hooked! I think it's a bit of both really, it gets easier as over the years you learn more and understand the whole production process in more detail. Though it's also hard as you always want to improve on the last track you made!

TSS: What's your favourite and least favourite part of the industry?

Ethic: My favourite part is how diverse the music has become. There are many different perceptions and ideas of what Dubstep is and for me that's really exciting. It keeps the industry alive and provides so much inspiration which can only be a good thing. I think personally my least favourite part of it all is how much music is out there to buy. It's insane! Anyone can now pretty much release their own material online via iTunes or their own digital label. It's created a lot of confusion in my opinion. There's just too much, which is a shame because a lot of great music simply doesn't get heard as much as it should.

TSS: How does it feel to be on Dub Police? They're one of the most iconic labels in the scene right now with superstars like Caspa and Subscape, does that create a lot of pressure?

Ethic: Of course its a real honour and is something I've been aiming towards for some time now. I have had interest from other labels in the past but turned them down as I always knew Dub Police was where I really wanted to be. So to finally have a debut EP on the horizon after sending the record label my tracks for a few years is an incredible feeling and something I'm very proud of. I definitely feel like there's pressure to compete with these guys but it's all healthy competition and helps me to write the best music I can.

TSS: How did Caspa approach you to feature your track 'What Ya Call Me' on his 'Dubstep Sessions' compilation?

Ethic: As I mentioned, I had been sending Caspa and Dub Police my tracks for a couple of years. Caspa had always been honest and liked what I was doing, but I think he felt my production wasn't quite at the level it had to be back then. 'What Ya Call Me' was the track that made Caspa take more notice, he simply emailed to say 'Yeah man, I want to use this for the compilation', and of course I was like 'Yeah cool' haha.

TSS: How do you choose names for your songs?

Ethic: This is always the last thing I do. Once I've got to the mixing down stages of the song, that's when I start to think about a name. I just listen to everything going on and think about what pops into my head whilst I'm listening and take it from there. Though sometimes if a vocal or a lead sample is used, I will take the name from that too.

TSS: For this EP, 'What Ya Call Me', how/why did you choose that track for the title of the whole EP?

Ethic: The EP has a variety of sounds on there. You have two 4/4 stompers, one more melodic traditional Dubstep track and another with an old UK Garage vibe to it. I don't like to stick to one sound or style so it felt right to name the EP 'What Ya Call Me' because it's asking the listener what do you call this sound. I leave it up to you to decide!

TSS: What do you want fans to take away from your EP? What kind of message are you trying to send about yourself or your music with this collection of tunes?

Ethic: I want people to just enjoy the EP! Hopefully they are excited by the contrast in tracks and will wish to hear more in the future. I'm always trying to take my production from track to track in a different direction as much as I can.

TSS: With genres like big room, trap, and progressive house currently in the spotlight, do you feel some pressure to produce those instead of dubstep?

Ethic: Honestly, no I don't. I mean I'd like to but for me, the stage I'm at now with Dub Police is an important time and I don't want to confuse myself with loads of other genres right now. I just gotta do what I'm doing and stick by my guns for now, one step at a time.

TSS: Which DAW do you use, and what are your "must have" plugins?

Ethic: My DAW of choice is Logic Pro. I started out on Reason but have found Logic to be my favourite and it's easy to use. Something I use with everything I write are the 'Waves' plugins. This collection of compressors, limiters, EQ etc are great and always give me the finishing touches I'm looking for. I also highly recommend 'Nexus 2' as you can get some insane pre-sets to mess around with.

TSS: How do you find new music?

Ethic: I get sent promotional emails with new music and sometimes I spend a few hours just browsing through websites like Beatport and Juno to see the charts and go from there really. Sometimes I get sent music via Soundcloud or Facebook from other producers which is really good. It's all about listening to stuff you wouldn't get to unless they send it to you personally.

TSS: Where do you see yourself in 10 years?

Ethic: If all goes to plan, a nice house with my girlfriend and a couple of kids running around. I'll still be writing and producing music but will it be Dubstep? That I don't know. Will it be good music? That I don't know either. But music is in my blood, it will always be a part of my life in some way.

TSS: Where do you see electronic music in 10 years?

Ethic: Tough question! I think EDM will still be going strong, there's too much love in dance music for it to die. But no one can answer what we will be listening to exactly. I mean, 10 years ago Dubstep was pretty much just a London based music scene. It's now worldwide. So there could be a whole new style of dance born and loved within the next 10 years. Dance music is changing so quickly now that I don't think there is an answer. We will just have to wait and see….
"Follow" Ethic: | Facebook | Twitter |
Comments
comments