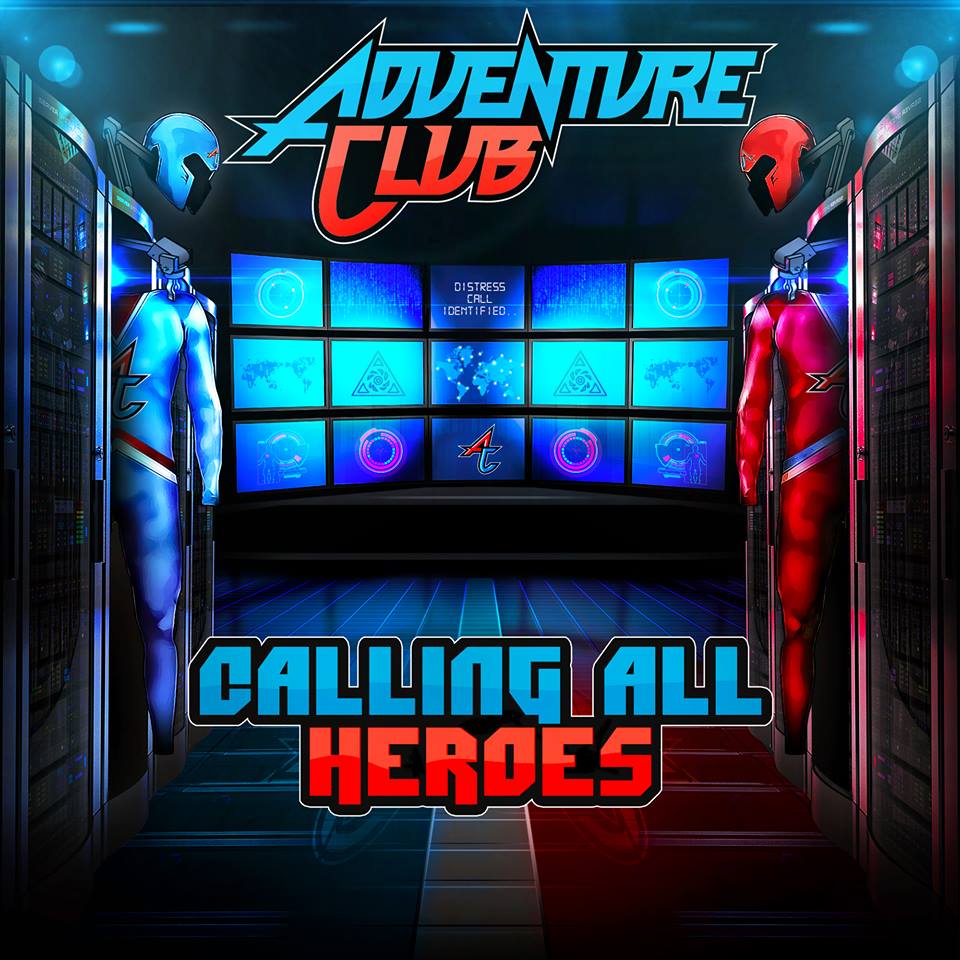 Adventure Club's full length EP has been a long time in the works, and today we have a truly diverse collection of tracks. Leighton and Christian have definitely developed their sound over the past year to feature the melodic dubstep tracks like 'Gold' that we all love, as well as the more aggressive tracks like 'Crash'. We highly suggest you snag the EP on iTunes and support our favorite Canadians! Adventure Club have truly done what any group should aspire to do: flawlessly blending genres and experimenting while doing more than just releasing "a few tracks that were sitting around", the tracks compliment each other. Also, make sure to read more for our full review of the EP and a stream of all the tracks!
Adventure Club – Calling All Heroes EP | iTunes |
Superheroes Anonymous Intro
Completely varying from electronic music all together, Adventure Club introduce their EP with a stunning orchestral track. Complete with strings, vocals and piano this track builds up a lot of suspense for the tracks to follow. At the same time this track provides another purpose, and that is showing the musicality that the guys have. On this EP they experiment a lot with big room and aggressive sounds, and we absolutely love it, but given how easy it has become to fall into the tone of mindless big room music, the guys express that they are still capable of creating beautiful songs.
Gold feat. Yuna
We've all heard this single. It's been stuck in our heads since day one. We obsess over it. It's one of the best songs all year. Easily top 10. It's so melodic and yet so filthy all at once. This one needs no description other than that it's perfect.
Wonder feat. The Kite String Tangle
The great part about 'Wonder' is the incredible melodic work in this. The drawn out build up with the suspenseful vocals from The Kite String tangle creates such a beautiful masterpiece. The drop isn't overwhelming either, going with a very laid back driving rhythm the track becomes an incredible song that once again highlights Adventure Club's versatility as producers. In five tracks on the EP, they've covered three genres, and still kept the tracks related to one another, which is an impressive feat.
Crash
'Crash' is probably our favorite track on the EP, and we've been hearing it over the summer as we've been hanging out at Adventure Club's shows. With some very cool vocal work, 'Crash' becomes this pounding track with so much energy built up in the song. The drop isn't dubstep but it has that half time feel that differentiates it from other four on the floor big room time. With the subtle hints, and occasional bass blast this track is almost like a combination of big room and dubstep, either way we love it!
Thunderclap
If you haven't sent your parents a text asking if you could Thunderclap by now then I don't even know what to say to you. Anyways, this one wasn't your typical Adventure Club song but it was still on point as far as production and quality. This is one of those tracks that proves versatility in these producers.
"Follow" Adventure Club: | Facebook | Twitter | Soundcloud |
Comments
comments