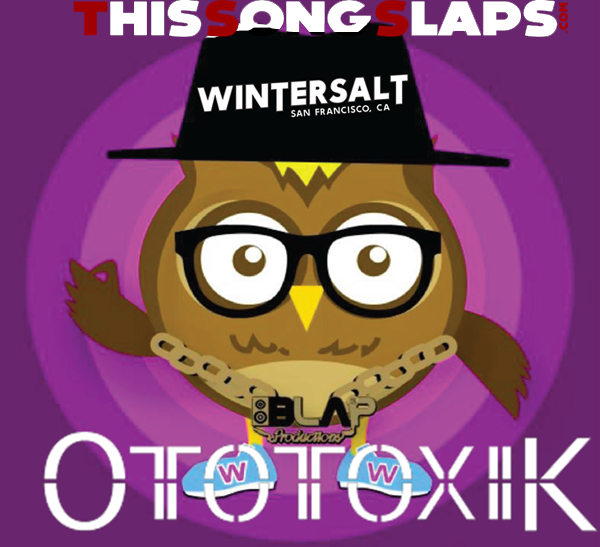 In celebration of our upcoming Wintersalt 2012 music festival in San Francisco, CA over NYE weekend, San Francisco's Patrick Segale, better known as his stage name OtotoxiK has put together a 49-minute TSS exclusive mix for us full of some of the sickest dubstep & trap music around coming from a few of the biggest names in EDM/hip-hop, and many from local SF/bay area up-and-comers. After you peep this killer mix, be sure to check out the insane lineup for this 2-day music festival below, and after you pick your jaw up off of the floor, you can purchase your tickets below as well. Enjoy!
This is my mixtape for Wintersalt 2012 & ThisSongSlaps.com. I chose some of my favs right now and music from some of the incredible talent performing at Wintersalt. It's Bassy and Trappy, hope y'all like it! BIG Shout to EyeHeartSf & BlapProductions for putting together such a dope line up! Can't wait to see y'all out there at the fort mason center in San Francisco! Get Ya Tickets!!!
Purchase your Wintersalt 2012 tickets right HERE.
Check out the full Wintersalt 2012 lineup right HERE.
OtotoxiK – TSS Wintersalt 2012 Mixtape [TSS Premier] | Download |
Tracklist:
-Big Spender(Feat. A$AP Rocky-DJ Fresh Direct Edit)-Theophilus London
-On That Purple-Klever
-Swamp Cooler-Stephan Jacobs
-So Much – Alex Young x The Hi-Yahs
-Notorious- K-Theory
-On Purpose (Feat. Trouble & Rich Kidd Shad-Protohype & Khemehk Remix) – T.I.
-Banana Cannon- Robotic Pirate Monkey
-Geeked Up – K-Theory
-Look At Where We Are (Major Lazer Remix) – Hot Chip
-In For The Kill (DJ Slinks Gets Trappy Remix) – La Roux
-Nah Laugh (OTOTOXIK Remix) – Aidonia
-Bottoms Up (Chris B. Remix) – Trey Songs
-Lucid – Ruff Hauser
-Down On Me (Feat. Jeremih-MIHKAL Remixxx) – 50 Cent
-Yoga Pants – Minnesota
-No Diggitiy (Papa Skunk Remix)-Blackstreet
-Where Did I Go (Dillon Francis & Kill Paris Remix) – Monsta
-No Bammer (OTOTOXIK Remix) – R.B.L. Posse
-End Side Out – R/D
-Hell Yea (The Polish Ambassador Remix) – Dead Prez
"Follow" OtotoxiK: | Facebook | Twitter |
Comments
comments

<!-comments-button-->