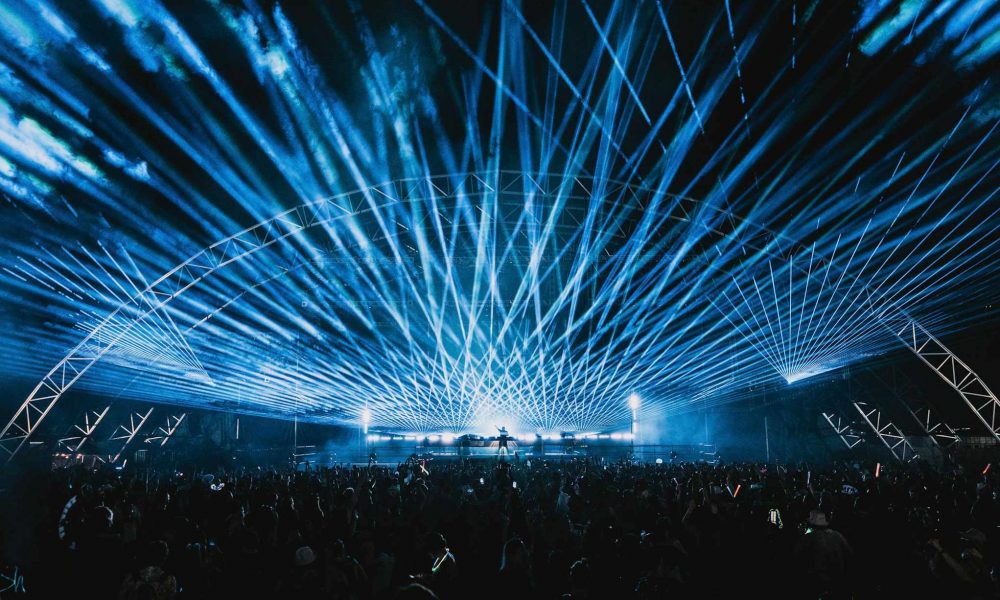 Goldrush 2023 is quickly approaching and the excitement is beginning to build. As the dates of the festival nears, October 7th & 8th, we have been slowly getting more news to help us get ready. The latest batch of news included the lineups by stage and the introduction of the local lineup who will be gracing the silent disco and some up-and-coming artists at the Sound Cabin Art Car. Below, we lay out each stage and who you can find playing there to help paint a clearer picture of what your weekend will be looking like!
At the Paradise Prairier – the picturesque main stage, featuring Goldrush's biggest artists, you will find: Alison Wonderland, Louis The Child (Playground Set), Tiesto, Zeds Dead, ZHU, Dabin, Frosttop, Hamdi, Kayzo Unleashed, Madeon (DJ set), Nostalgix, Ship Wrek, S!ck!ck, Austin Feldman, and Dxnte.
At Moonrise Mountain you will be able to find all of your favorite bass acts such as: ATliens, Bou, Brondo, Champagne Drip, Dion Timmer, Jessica Audiffred, Kai Wachi, Khiva, Lady Faith, Lizzy Jane, Riot Ten, Slushii, Sed's Vortex B2B PrettyHard, and Svnday Drvr.
Inside the Coyote Cove, you'll find some of the hottest underground beats and a cast of eclectic character performers from Weird & Wonderful. The artists playing the stage are: Amémé, Ben Böhmer (Live), Blond:ish, Cloonee, Detlef, Dombresky, Marie Vaunt, Pawsa, Sonny Fodera, Tobehonest, Weiss, Will Clarke, Anatta, and Michael Hooker.
The Sound Cabin Art Car is soundtracked by the hottest upcoming talent & serving as a central piece of The Highland Cannabis Park. There you will find: Alliesun, Avello, Disco Shrine, Galo, Gibson Parker, Jacknife, Jake Shore, Maximo, Monstr, MPort, and So Sus.
And at the Cowboy Corral Silent Disco, you will find a whole slew of local talent who you can see in the image below. The silent disco features three channels so there will be something there for everyone no matter when you go and what kind of music you are looking for!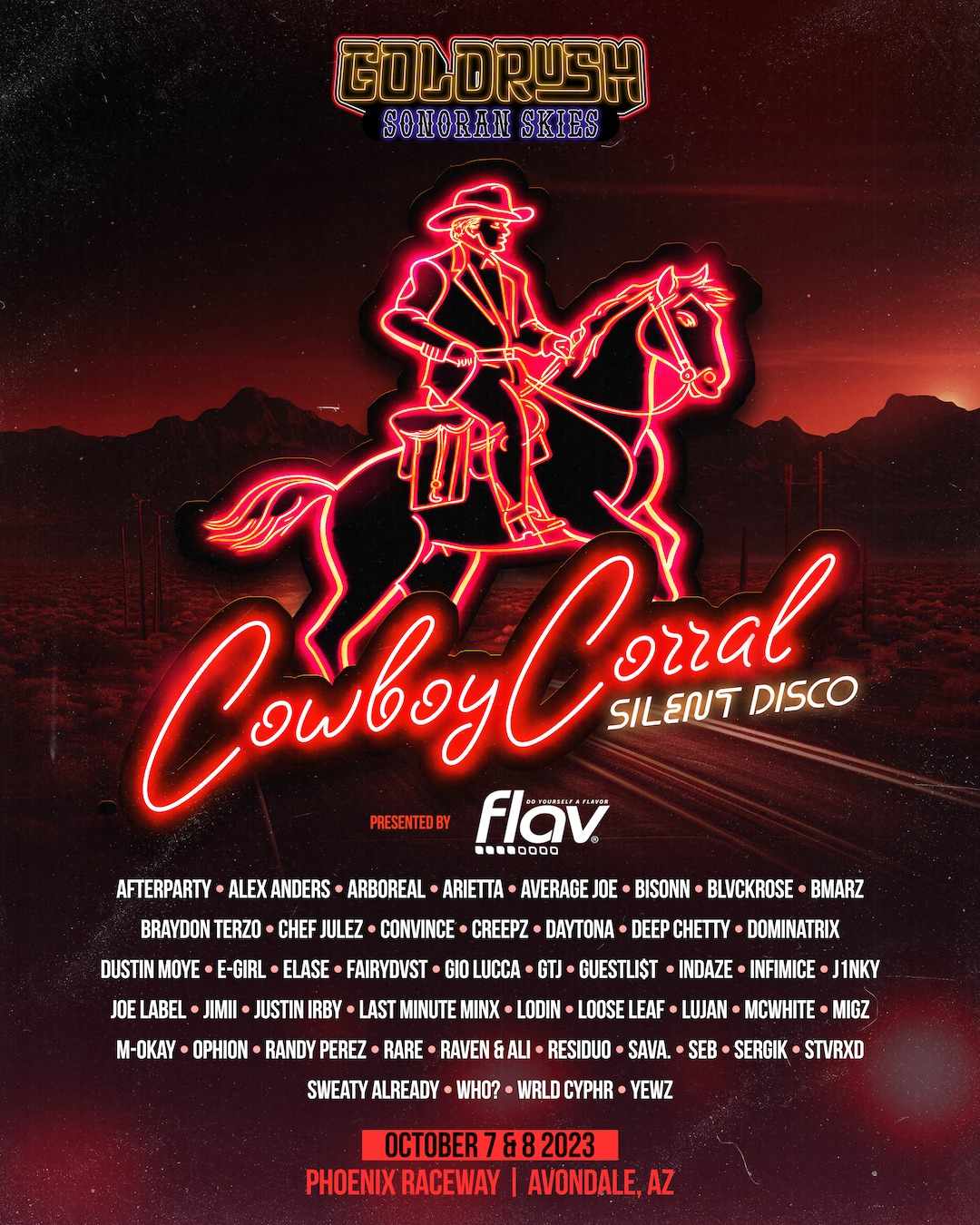 So there is your stage-by-stage lineup. Keep your eyes open for more news as the festival approaches in less than four weeks such as set times and our complete guide which will summarize all of the news and the things you need to know before heading to the festival. Tickets are still available so if you haven't grabbed yours yet you better get on it as tickets will continue to rise as we near the date. So get yours now and we'll see you under the Sonoran Skies!
Goldrush Fest AZ | Tickets |
"Follow" Goldrush Fest AZ: | Facebook | Twitter | Instagram | Website |
Comments
comments