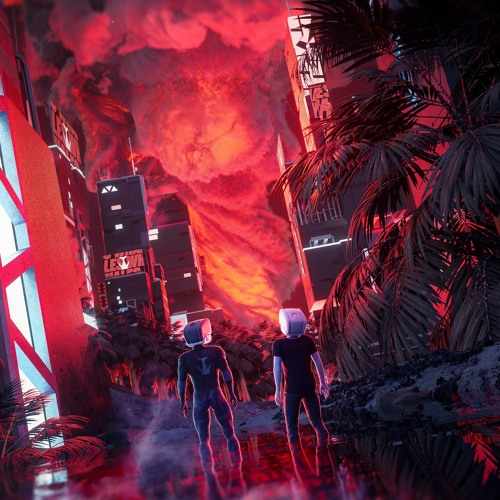 Wasting no time after dropping "Digital Demons" and "Big Room," Whales has unveiled the third single "Beyond" alongside Fytch off his forthcoming album.
With the release of his sophomore album Two Worlds Apart right around the corner, the Israeli bass enthusiast final single serves as a electrifying, emotionally charged behemoth that is sure to tug at the listener's heartstrings.
"I've been a huge fan of Fytch for over a decade. I can still remember being 14 years old, completely blown away by his song "In These Shadows". His musical skills and the way he crafts his harmonies in songs really stuck with me and inspired me. I followed his music for years until we eventually became friends. I wasted no time telling him how much I'd love to collaborate, but I never had a song that felt worthy of sending him until one magical day. It was 4 am, and I found myself alone in the studio with no distractions—no phone, no music, no lights. Out of nowhere, I started humming the guitar melody and then the lead in the drop. I quickly recorded a voice note of it and by 6 am, I had most of the idea figured out. I even named the demo "6am". From the moment I started working on it, I knew Fytch was the perfect match. It had that emotional depth I knew he could take to the next level. So, I sent him the demo without hesitation. He liked it, but due to some other commitments, he couldn't work on it for almost a year. Since the album is all about my roots, musical influences, and inspirations, it just felt right to have Fytch involved," Whales explains.
Take a listen to "Beyond" below and enjoy!
Whales & Fytch – Beyond | Download |
"Follow" Whales : | Facebook | Twitter | Soundcloud |
"Follow" Fytch : | Facebook | Twitter | Soundcloud |
Comments
comments