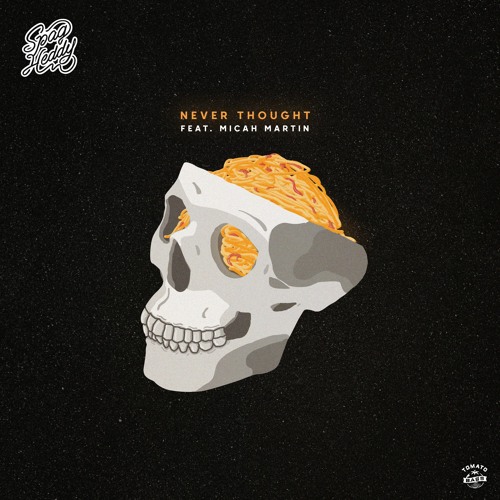 Still buzzing off the release of his high-octane single "Sorry," Spag Heddy has unleashed the second offering of his upcoming album coming in the form of "Never Thought" featuring Micah Martin.
Serving as another taste of what's to come from this forthcoming debut album, "Never Thought" is an emotionally charged melodic bass beauty driven by wistful vocals and striking piano melodies making for quite the stunning listening experience.
"With 'Never Thought,' I wanted to make a song that didn't focus on basslines but rather on a grand, majestic melodic theme. Micah's powerful voice and big, atmospheric style was the perfect fit for this one. His voice and lyrics gave the song emotional depth that, together with the uplifting melody and raw bass cuts, feels like a journey that ends in a big sort of space-battle climax. More than just a melodic dubstep song, to me, it's a story of human emotion and music as an escape," Spag Heddy explains.
Micah Martin adds, "I was on tour with my band and recorded this topline in the trailer on an off day. Hurricane Irma had just blown into Atlanta at the same time we did, so we had to pull over. After getting out of the trailer, I realized quite a few tall trees had blown over, and maybe recording in the middle of hurricane winds in the forest wasn't the smartest idea. I sent to Spag Heddy, and the rest is history!"
Stream "Never Thought" below and enjoy!
Spag Heddy ft. Micah Martin – Never Thought | Download |
"Follow" Spag Heddy : | Facebook | Twitter | Soundcloud |
Comments
comments