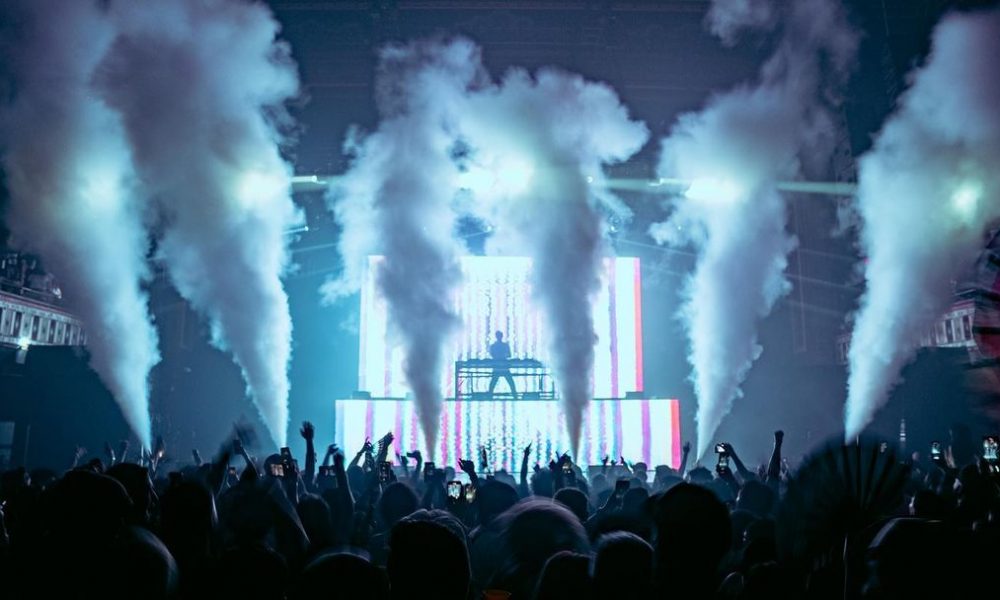 NGHTMRE's DRMVRSE tour came through Tabernacle in Atlanta, GA this past Saturday. The show had a lot to live up to. Did it deliver? It sure did. The energy was electric from start to finish. The seamless synchronization of lights, production, and music created a deeply immersive atmosphere. As NGHTMRE took the stage, the pulsating beats and mind-bending visuals transported the audience into another dimension (quite literally).
One standout moment was when he dropped Vanic's remix of fan favorite "Threshold." The crowd erupted with excitement as the bone-rattling basslines and infectious melodies filled the venue, creating an irresistible urge to dance. The remix added an extra layer of energy to an already exhilarating set. Later in the night we dove into the crowd to get a rinse from the LA based talent. What a rewarding experience of camaraderie we were able to share with fellow fans.
Throughout the night, NGHTMRE showcased his prowess as a master of his craft, seamlessly bringing the hero's journey of the DRMVRSE album to life in this meticulously crafted experience. If you get a chance to witness the other DRMVRSE tour stops, do not sleep!
NGHTMRE – DRMVRSE Remixes (Part 1) |
"Follow" NGHTMRE : | Facebook | Instagram | Soundcloud |
Comments
comments