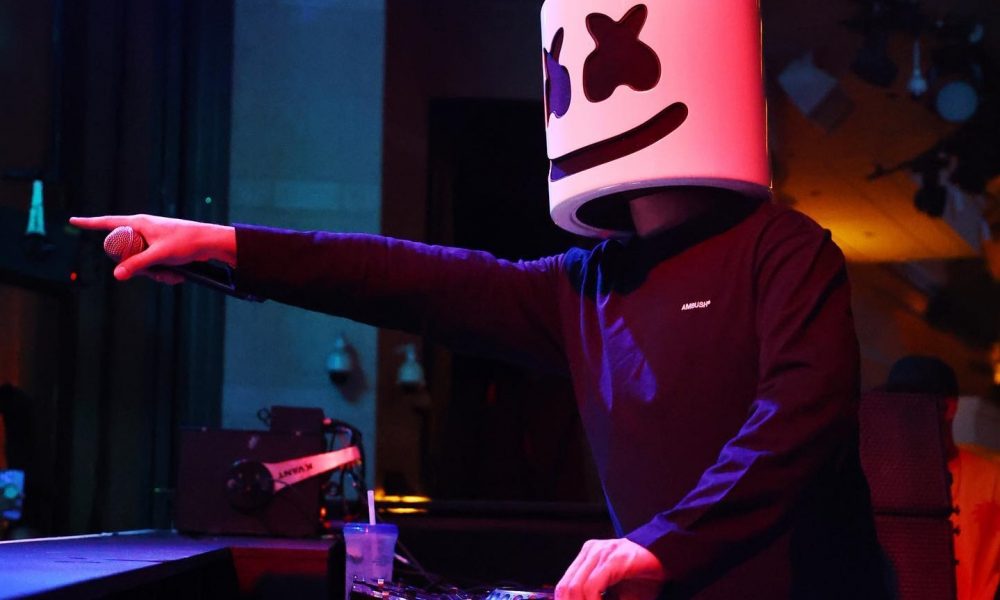 Last Friday night, the illustrious DJ and producer Marshmello took center stage at XS Las Vegas, delivering a mesmerizing performance that left the crowd awestruck. With his trademark mask and boundless energy, Marshmello exhibited his prodigious talent and commanding stage presence, captivating the audience from start to finish.
The atmosphere inside XS Las Vegas was charged with anticipation as fervent fans eagerly awaited Marshmello's arrival. As the resounding beats permeated the air, the crowd erupted in a symphony of excitement, ready to embark on a musical journey that would etch itself into their memories. Marshmello wasted no time in seizing control of the night, instantly catapulting the energy levels to astronomical heights.
Throughout the evening, Marshmello flawlessly intertwined his chart-topping hits, seamlessly transitioning between tracks and creating an uninterrupted wave of music that kept the dance floor pulsating. However, the pinnacle of the evening arrived when the distinctive notes of "Esta Vida" reverberated through the venue. The infectious rhythm immediately struck a chord with the audience, eliciting a thunderous ovation and an outpouring of admiration. The electric ambiance reached its zenith as fervent fans sang along and surrendered themselves to the rhythmic sway, their collective enthusiasm turning the venue into a euphoric sanctuary.
What truly set Marshmello apart during his performance was his unparalleled ability to effortlessly command the crowd. He possessed an uncanny knack for channeling their emotions and manipulating the musical cadence, thereby fashioning moments of sheer transcendence. With each calculated drop, the audience responded with fervor, their hands soaring towards the heavens in perfect unison with the pulsating beats. Marshmello's stage presence was nothing short of a spectacle, as he engaged intimately with the crowd, inviting them to join him on a sonic odyssey.
It became patently clear that Marshmello's years of dedication and unwavering commitment to his craft had borne fruit. His growth as an artist was unmistakable throughout the evening, and the crowd's euphoric response served as a resounding testament to his resounding success. Firmly entrenched in the industry as a formidable musical powerhouse, Marshmello demonstrated his ability to captivate and enthrall even the most discerning of audiences.
Marshmello's latest single "Fell in Love" featuring the soulful vocals of Brent Faiyaz is a captivating fusion of electronic and R&B elements, showcasing Marshmello's versatility as a producer and Faiyaz's emotive delivery, resulting in a heartfelt and infectious musical collaboration. Add it to that late night playlist as the warm summer nights heat up the night.
Marshmello x Brent Faiyaz – Fell In Love |
"Follow" Marshmello : | Facebook | Instagram | Soundcloud |
Comments
comments