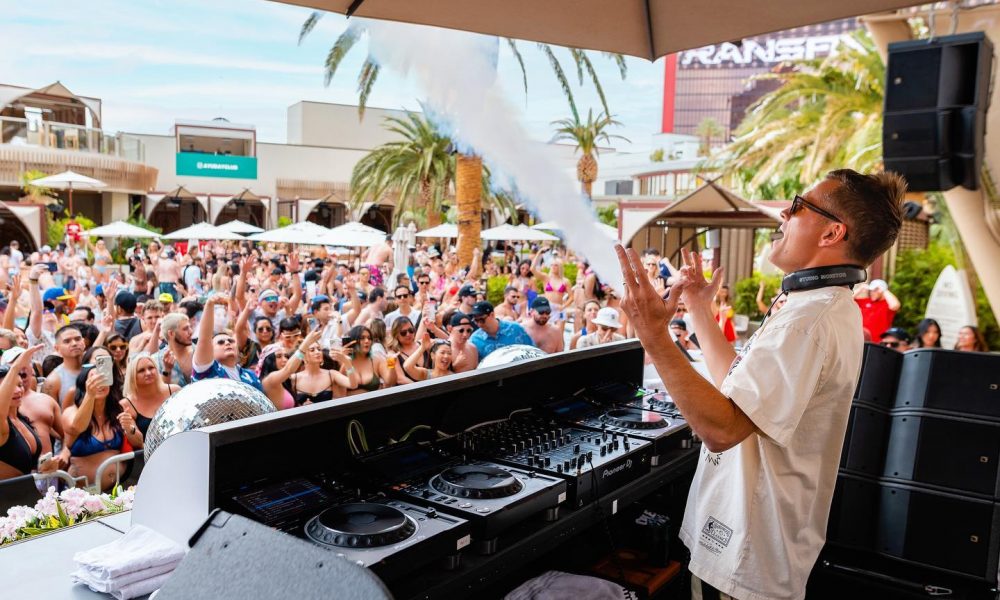 Kaskade, the renowned electronic music artist, left the crowd at AYU Dayclub in awe with an unexpected and unforgettable surprise: a three-hour set that surpassed all expectations. From start to finish, the atmosphere was electrifying as Kaskade showcased his talent and delivered an exhilarating performance.
The setlist was a perfect blend of Kaskade's classics and surprising mashups. He flawlessly mixed in his chart-topping hits like "Escape" featuring Hayla from his duo project Kx5 with deadmau5, which was hailed as one of the best records of 2022. The crowd couldn't get enough of the timeless anthem "Eyes," and Kaskade's inventive mashup of The Killers' "Mr. Brightside." Journey's "Don't Stop Believin'" mashed with Avicii's "Levels" had everyone dancing with pure joy. I mean how can you not, it's #Levels! To top it all off, his fusion of Jay-Z and Kanye West's "N***as in Paris" with his signature style created an explosive moment that left the audience shook.
Kx5 ft. Hayla – Escape |
But what truly set this performance apart was the unexpected length of the set. Even the club's employees were taken by surprise when Kaskade continued to deliver his signature sound for a full three hours. The crowd was captivated from start to finish, immersed in a musical journey that exceeded their wildest expectations as they dove into the pool of musical freedom.
"Follow" Kaskade : | Facebook | Instagram | Soundcloud |
Comments
comments