A few weeks ago we brought you all the rowdy video premiere of Young Bombs's new hit song "Bad" featuring Discrete and Alex Hosking. Today, we are back with the duo from Canada to hear their thoughts about the song, how it came to be, what happened off the camera, when filming the wild video, and more. So get strapped in for this interview because there are a lot of bombs dropped.
Young Bombs – BAD (You Make Me Feel) | Download |
TSS: Your new song "Bad" is out and it is a party anthem without a doubt. Can you tell us about how the song came to be?
Young Bombs: Thank you! We actually wrote BAD at a writing camp in Amsterdam! It was a super cool experience because, firstly, we had never been to Amsterdam so that in itself was dope. Also, we were there for ADE, so it was really cool to soak up all the vibes, see shows, and immerse ourselves in the dance music culture. We got to hang out with some music friends we hadn't seen in a while too, so we were definitely riding a high. These songwriting camps are crazy because you never know who you're going to get to work with. They just pair you up with some writers you've never met and send you off into the studio to create and you only have a few hours. Once the time is up they call all the writers back into the main studio room and playback what everyone made which is pretty intimidating. We were paired up with Discrete, Stevie Appleton and Alex Hoskng – all super talented writers. The moment we got into the room and caught a vibe, we started playing some starter ideas we had kicked around, and one of them just clicked with everyone and we were off to the races. Everyone understood the assignment. By the time we were asked to come back to the listening room, we had the full song done and recorded. It was pretty wild actually. The feedback was super strong so we knew we had something dope. Later that week we had people in Amsterdam approaching us saying they had heard the record and loved it. At this point we knew we had something pretty special.
TSS: You worked with both Discrete and Alex Hosking on the song for vocals. How did the two of them complement each other and then the song as a whole?
Young Bombs: It was cool having them both there. Aside from being super fun to work with and talented. Having a duet is something we've always wanted in one of our songs. Jumping between both of their vocals really keeps the song interesting and evolving.
TSS: You also dropped a video for it which looked like a lot of fun to film. Can you tell us about that and if the partying in the video was real or turned into something real afterwards?
Young Bombs: Hahaha yea it was a super fun video to film. The locations were wild and cool too. Our director Mahew Laeng knocked it out of the park with that. We were in the crazy retro house out in Glendale for the first half. It literally felt like Austin Powers might emerge from somewhere, it was hilarious. And yes the partying was real. I don't know if we're allowed to say that, but yes. And we ended up having a wild night that night. I think I got to the hotel at 6am lol. Felt pretty BAD the next day not gonna lie….. lol.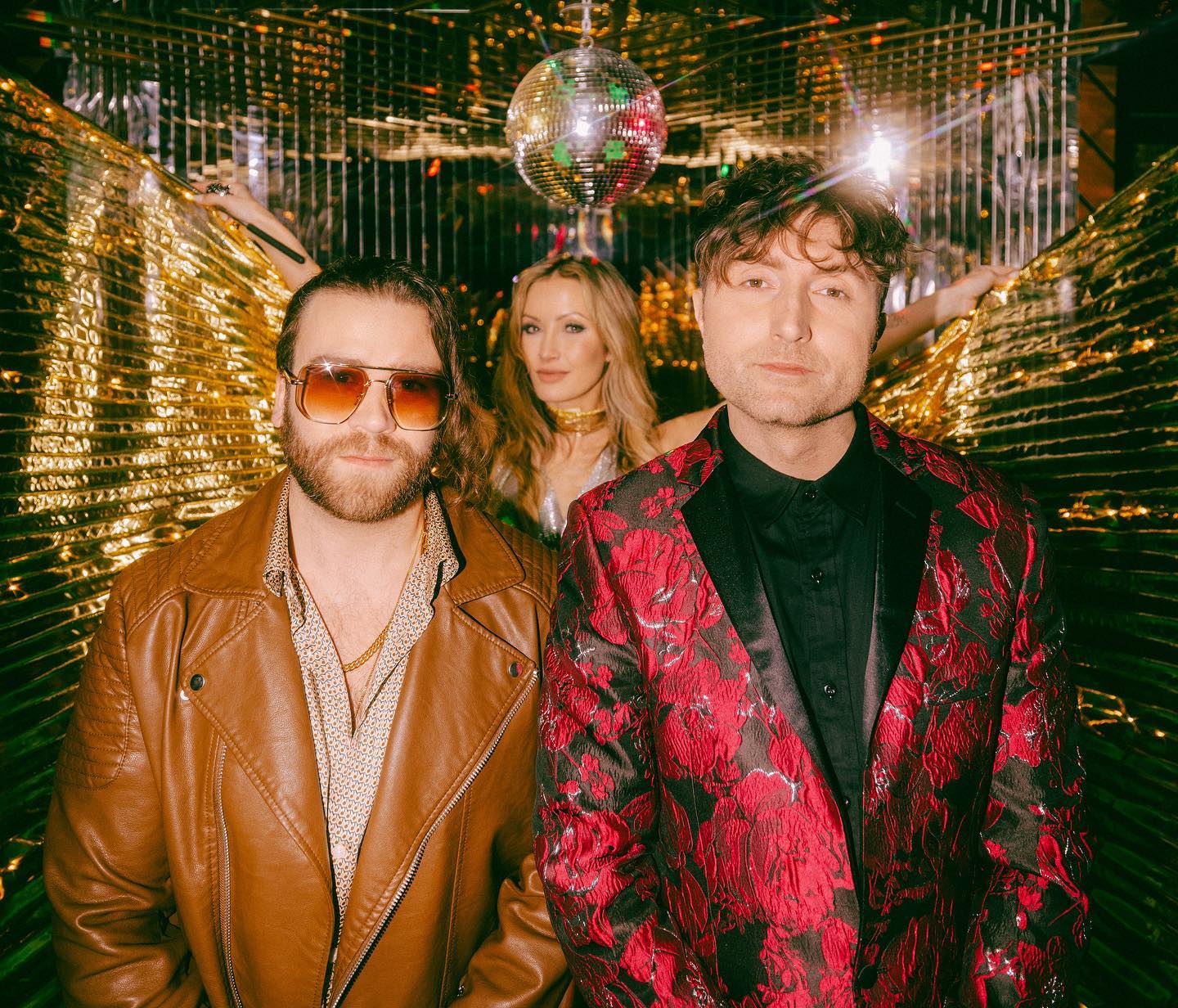 TSS: Every song obviously doesn't get a video to go along with it. How did you choose this one and what is your general process when choosing which songs get a video?
Young Bombs: Good question. I think everyone on the team overall felt like this song was special and that it deserved a video. It's never easy deciding between the songs but this one just felt right.
TSS: How do you feel the role of music videos in the industry has changed over the years? I think it is safe to say that they don't carry the same weight as they once did, but do you still think they can elevate a track and help it gain traction?
Young Bombs: Yeah you're not wrong with that. Especially now with the power of TikTok and all these platforms, you can create virality for free essentially which is pretty crazy to think about. That being said, there is sooooooo much competition now to stand out. I think videos can still add value and traction if it's done right. A lot of people still listen to music through YouTube.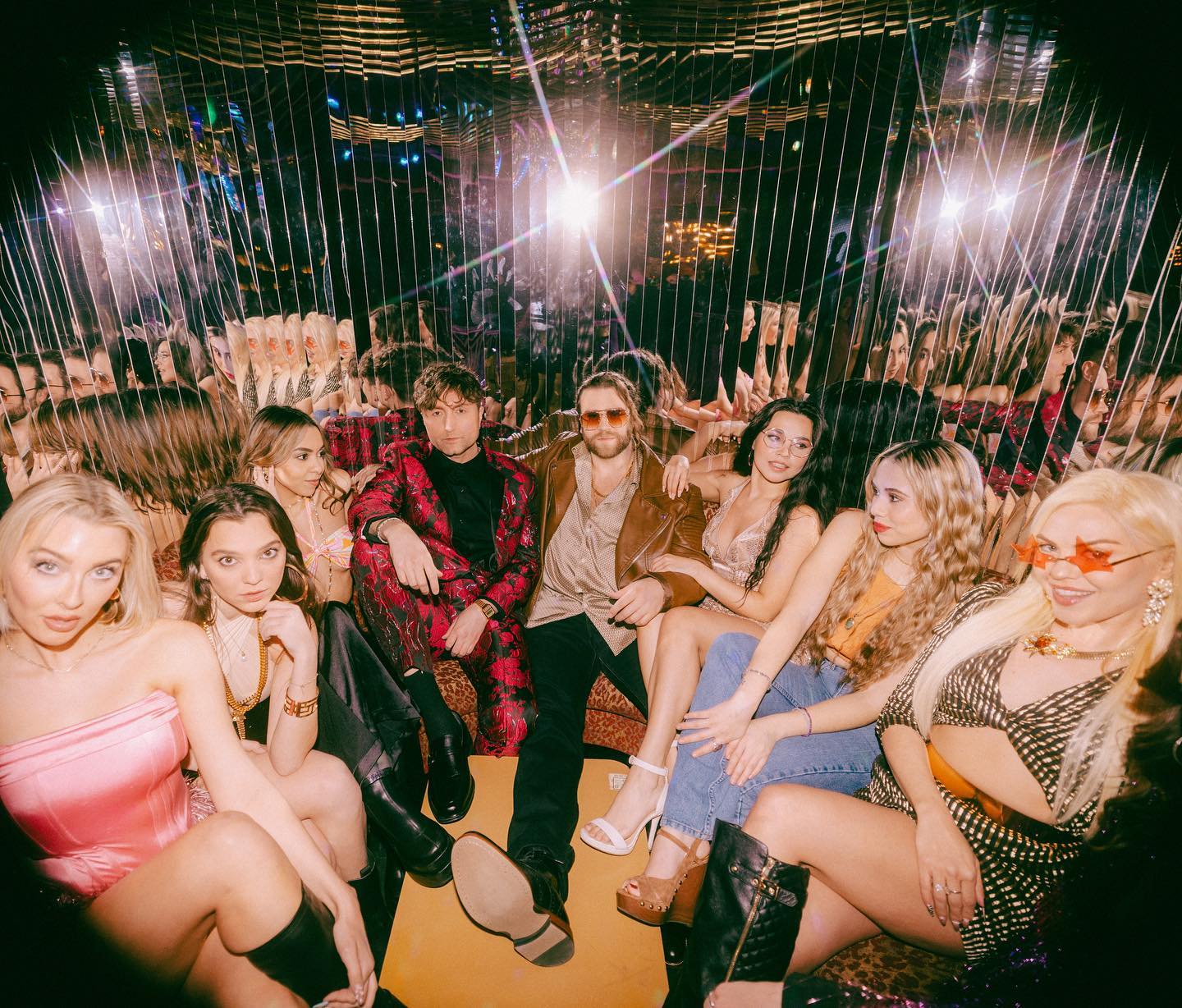 TSS: You currently don't have any upcoming tour dates announced. Anything coming for those who want to see you in person soon?
Young Bombs: We have a couple of small shows lined up, and a festival performance that hasn't been announced yet… We are also going to be at Premier Nightclub in Atlantic City on June 30th!
TSS: What else is in store for the two of you in 2023?
Young Bombs: We are sitting on quite literally a mountain of unreleased music, so we are currently tasked with the assignment of figuring out what our next few releases look like. So you can expect a ton of new music from us starting with our own VIP remix of BAD dropping this Friday, April 21st!!! It's a BANNNNGER just sayin'. We also might have a big official remix in the vault that should be getting announced VERY soon. We aim to really get back on the road though, so keep your eyes peeled for tour date announcements in the near future.
TSS: Following up on that, what are your goals for this year?
Young Bombs: I always say I want to go to space this year. But if that doesn't happen……We would love for BAD to crack the top 10 on Canadian top 40 radio. We're currently rolling at 21 so it's not out of the question!! We really just want to get back on the road and play shows tho. That's a priority for us.
TSS: Anything else you would like to add?
Young Bombs: Cat urine glows under a black-light.
So there you have it. We learned a lot from these two, including this last fun fact which I don't want to know how they had learned that (or maybe I do). You can stream and download the VIP (You Make Me Feel) version of "BAD" now to ratchet up the fun. Check it out now and go into the weekend feeling bad.
"Follow" Young Bombs: | Facebook | Twitter | Instagram | Soundcloud |
Comments
comments