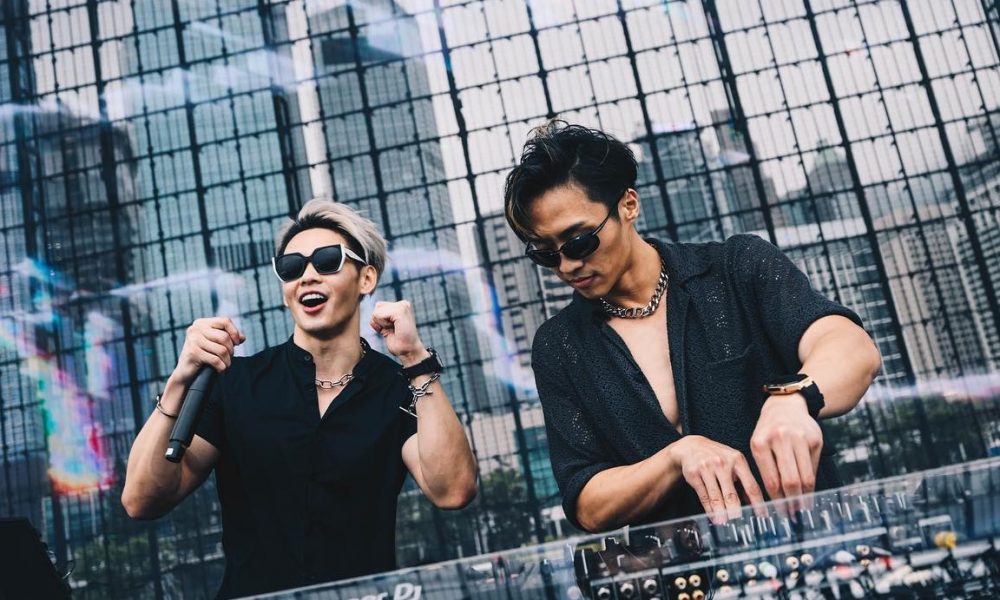 Always ones to keep the new music coming at a steady pace, BEAUZ continue to ride the momentum of their monstrous 2022 adding to their arsenal with a handful of releases while we haven't even reached the halfway point of 2023!
The brotherly duo are certainly no strangers to the Monstercat community and have made their presence felt throughout the electronic dance music world with their refreshing style of dance-pop productions that ignite dancefloors whenever they pop up whether at a club or festival setting.
Still buzzing off the release of their recent collaboration, "Never Let You Down" alongside Miles Away and RYYZN, we took the time to get to know BEAUZ a little better!
Alan Walker – Dreamer (BEAUZ & Heleen Remix) | Free Download |
TSS: Who or what introduced you both to the world of electronic dance music?
BEAUZ: Bernie got to know music by Avicii and Skrillex through his freshman dormmates and started listening casually. But the lightbulb moment that inspired us to start making music was after attending our first festivals, Beyond Wonderland and HARD Day Of The Dead.
TSS: DJing or production – which came first?
BEAUZ: We bought our first Traktor S4 controller in 2013 after the lightbulb moment mentioned above. However it was different from our imagination. We thought DJs could make cool sounds live from the controller, and mixing songs wasn't what we imaged we could do with the Traktor. Then Bernie remembered Johan experimented with hip hop beats on FL Studio back in middle school. As we lived together for Johan's senior year in high school, Bernie proposed we start making music "like Avicii".
TSS: What made you both want to follow a path in music?
BEAUZ: We grew up playing all sorts of instruments including piano, violin, saxophone, singing, beatbox. Performing had always brought us joy but the path of becoming professional artist has always been discouraged by our family and friends. However, after finishing up university education and completing a full year of internship in real estate and finance, Bernie realized that whereas he's always "counting the hours" until it's over in the office, he can make music for hours without end. As Johan graduated, he followed suit.
TSS: For anyone who may not be familiar with BEAUZ, how would you describe your music to someone who has never heard it before?
BEAUZ: Catchy, fresh, simple, positive, joyful.
TSS: What does your studio setup look like these days?
BEAUZ: After eight years as DJs, we can finally proclaim to be proud owners of the full Pioneer DJM and CDJ setup! Our studio is currently in Jakarta Indonesia, and you won't believe how tough it has been to acquire CDJ-3000s. We bought a DJM V10 and 1 CDJ-3000 last year, brought them all the way from the US to Indonesia, and they had sat in the dust because we couldn't find two additional CDJs. Let's take a moment to thank our XDJ RX2 for taking care of us for all these years. Besides that, the general production setup still consists of our MacBooks, Scarlett i8i8, NI S61, Novation Launchpad, Rode NT-1A.
TSS: When it comes to production, where do you two find your inspiration?
BEAUZ: Bernie finds inspiration from listening to music, whether at home, gym, radio, clubs, or festivals. Johan finds inspiration from stories he's part of.
TSS: When you have a rough week or hit a wall creatively, how do you get back on track?
BEAUZ: Go lift some heavy weights at the gym, do yoga, play golf, walk the dog.
TSS: Tell us a little about your recent collaboration, "Never Let You Down" alongside Miles Away and RYYZN. How did that one come together?
BEAUZ: This record is one of those songs that withstood the test of time. It emojifies the classic melancholic BEAUZ sound that many of the OG fans have known us for. RYYZN was behind the lyrics and they actually recorded and re-recorded THREE times over the span of three years and each time it got better. Devin Miles Away also did his thing on the guitar, especially the countermelodies of the second verse which really brought the emotions up another level. We are so happy to be able to share it with you all!
TSS: How does it feel to continue to have releases on the powerhouse dance music imprint that is Monstercat?
BEAUZ: Monstercat has always taken care of us. We immensely enjoy releasing our signature Monstercat sound with them. We have hung out with all the wonderful people from the family and it's always an amazing time. Grateful that they continue to believe in our vision.
TSS: What does BEAUZ have in store for the remainder of 2023?
BEAUZ: We got collabs with a bunch of our homies including Elephante, Tony Junior, Laidback Luke, VINNE, RayRay, Ellis, Sarah de Warren. Besides that we look forward to tour in places we've never been before!
"Follow" BEAUZ : | Facebook | Instagram | Soundcloud |
Comments
comments