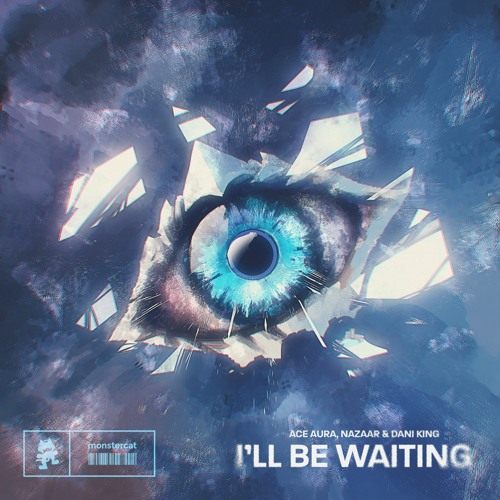 For all those melodic bass music lovers out there, Ace Aura, NAZAAR and Dani King's new collaboration "I'll Be Waiting" is one you need to hear!
Serving as a truly uplifting bass beauty while also packing quite the hefty punch, this lively vocal-driven gem even has a bit of a techno-tinged touch to it which comes as quite the curveball. This bad boy is quite the rollercoaster ride of a listening experience from start to finish!
"NAZAAR and I played a show together a couple years back in Austin, TX and decided we wanted to work on a track together. He then sent me a melodic idea he had started and then I worked on it and fleshed it out a bit, but it kinda just sat there for a long time. We had realized what the song was missing was a good vocal, so we reached out to Dani and she was most definitely the missing piece!" Ace Aura explains.
NAZAAR added, "'I'll Be Waiting' has been in the works for nearly 2 years now! I sent the concept for the collab over to Eric, and after a few months of back and forth we finally got to a stage where we knew something was missing. That's when we contacted Dani to help us. Dani is a person we knew through common connections, and both of us had heard many songs from her, and just knew she'd be the perfect fit."
Dani King commented, "Ace Aura and NAZAAR reached out to me with the instrumental, wanting to create a song called "I'll Be Waiting." They gave me creative freedom to come up with the lyrical content, and based on their production I wanted this to be more uplifting than sad. I wanted the idea to not come from desperation, but based around the idea that you've found your person. I was inspired by my partner in life, who has always been a grounding force in my life."
Add some serious color to you day with "I'll Be Waiting" below and enjoy!
Ace Aura, NAZAAR & Dani King – I'll Be Waiting | Download |
"Follow" Ace Aura : | Facebook | Twitter | Soundcloud |
"Follow" NAZAAR : | Facebook | Twitter | Soundcloud |
"Follow" Dani King : | Facebook | Twitter | Soundcloud |
Comments
comments