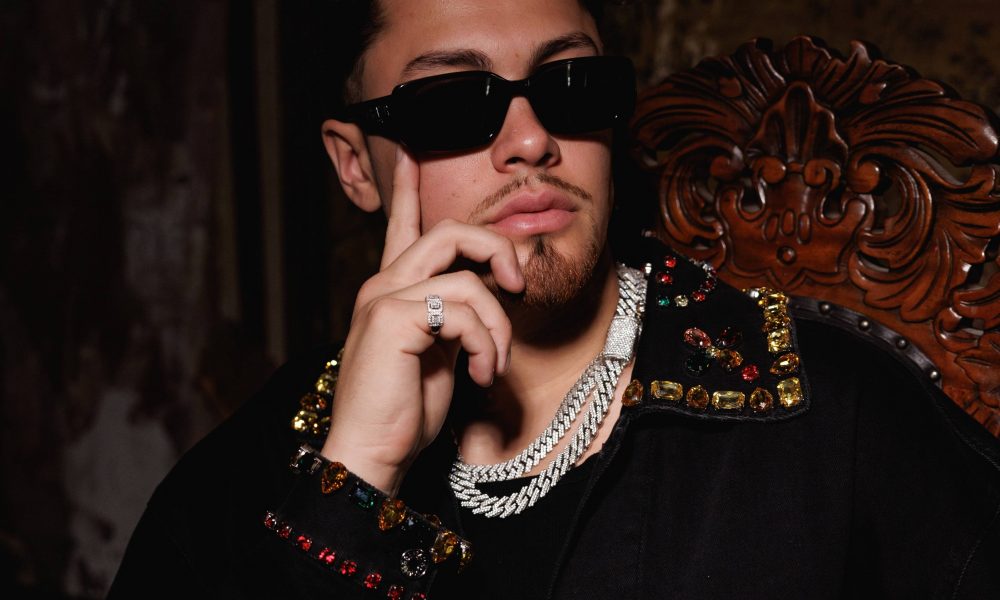 The name ACRAZE is widely known by the entire dance music industry and beyond at this point, largely due to his hit single "Do It To It" which became viral with the help of Zedd and his Squid Games edit of the song. Since then, ACRAZE has proved that he is no one-hit wonder as he has produced a number of additional major tunes and is widely respected for his high-energy sets. Today, his latest anthem "Take Me Away" has hit the market and has received early praise for it from crowds while testing it out in his sets. To celebrate the release of the song, ACRAZE will be headlining the Hollywood Palladium on March 10 which will be his largest LA show to date with lots of surprises in store. We were able to chat with ACRAZE about the song, his upcoming shows, and more.
ACRAZE – Take Me Away | Download |
TSS: How did the success of "Do It To It" change your life?
ACRAZE: It made me realize anything is possible. You work hard enough for something and eventually it will happen. All the time invested in my craft, sleepless nights just to finish songs was all worth it. It's all so surreal to me still, I'm just blessed to be living my dream with my best friends and family.
TSS: When did you get the feeling that the song was actually as big of a hit as it was?
ACRAZE: It was an incredible feeling to see "Do It To It" take off the way it did. I think I first realized it was a hit when I started seeing videos of people dancing to it on social media and hearing it played at festivals and shows all over the world.
TSS: It's widely known that Eric Prydz feels disdain towards his first hit song "Call on Me." Are you tired of "Do It To It" and want to move on from it in that same vein or do you see it as part of your identity as a musician that will forever be attached to you?
ACRAZE: I don't think I'll ever get tired of it. It's a part of my journey and my story as an artist, and I'm proud of what it represents. That being said, I'm also always looking forward to working on new music that represents where I am now as an artist.
TSS: Your new single "Take Me Away" is out now. Can you tell us about the track and what went into the making of it?
ACRAZE: I came up with the original idea almost two years ago and spent about a year trying to create a solid drop, but eventually gave up. However, during last summer in July, I had a show at the PSG stadium with DJ Snake, and I really wanted a crazy opening. So, I revisited the idea and reworked it into what you hear today. I'm really happy with how it turned out.
TSS: You've mentioned you grew up listening to Natasha Bedingfield. What about her music resonated with you back then and into today?
ACRAZE: I've always been a huge fan of Natasha Bedingfield since I was a teen. I was just texting her yesterday about how I used to listen to her music. She replies "Can't believe you heard my song as a kid. It blows my mind."
TSS: You have a number of headlining shows coming up including on the 10th at the Hollywood Palladium, your biggest headline show in LA. What can fans expect from you during this run of shows?
ACRAZE: The Hollywood Palladium show is gonna be crazy. I'm introducing brand new visuals for the first time that I know will blow people's minds. I'm also bringing several high-profile special guests, including Nastasha Beddingfield who will be performing "Take Me Away" with me. We're working hard to create the best ACRAZE experience that's just about the music. I can't wait to share it with everyone who comes out to support and watch the show. March 10th is gonna be a movie, for sure. So, if you're in LA, come through.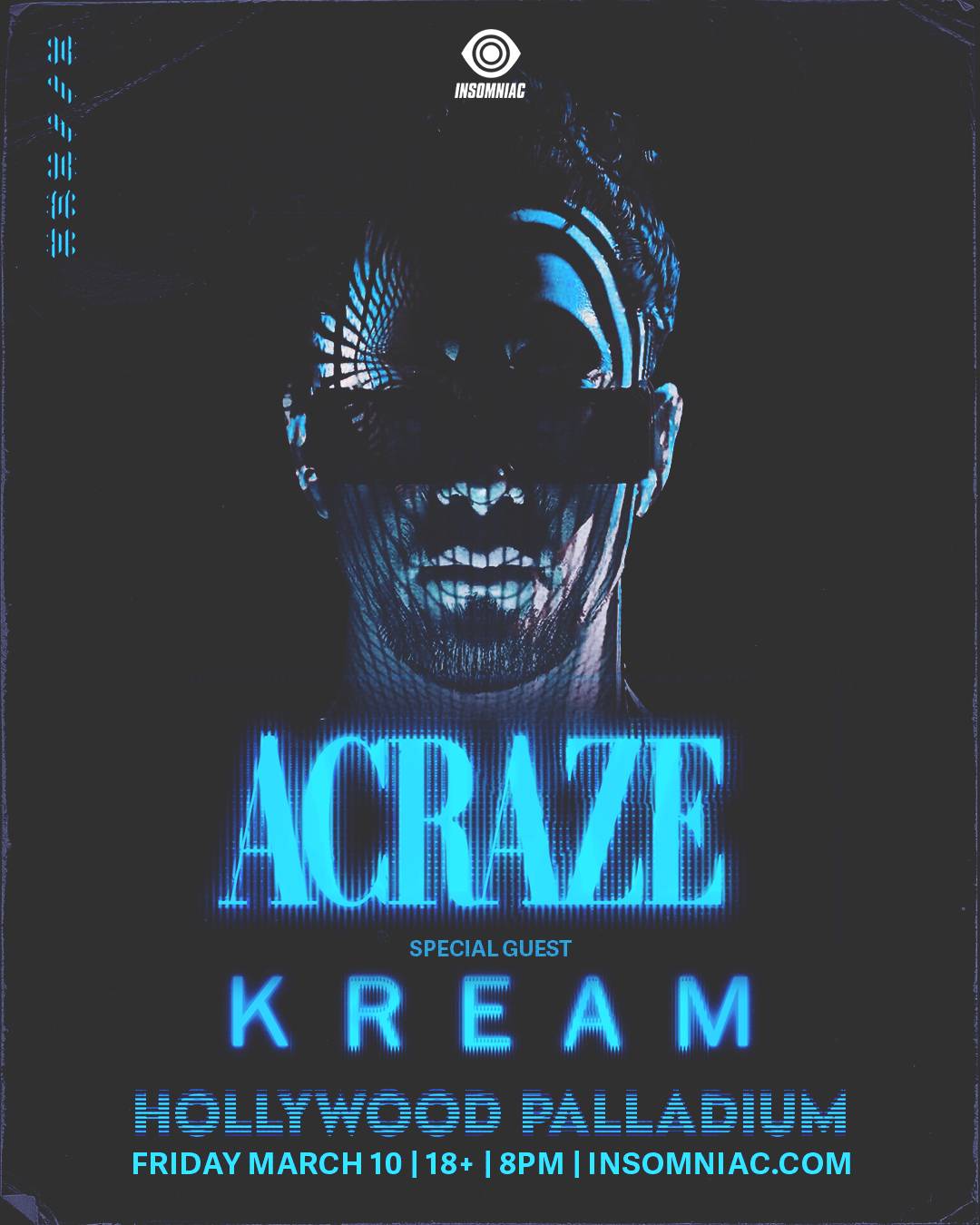 TSS: Your Wynn Nightlife Las Vegas Residency dates were also just announced. How do club shows differ from your festival or tour sets?
ACRAZE: I want my club shows to be a lot more intimate and interactive than festival sets. You're right there with the crowd and you can really feel the energy in the room. It's really all about forming that connection and taking the crowd on a journey.
TSS: So we know about "Take Me Away" and your long list of announced tour dates, but is there anything else coming this year that you are able to share?
ACRAZE: I'm planning on dropping some ACRAZE merch soon, and I've been working on new music, including a few fire collabs with some big names. Super excited about this specific one I'm working on with Hayla. I started this idea around October/November of last year and just finished it recently. Probably one of my favorite records I've ever made…
TSS: Anything else you would like to add?
ACRAZE: I'm sorry for the wait guys, a lot of the back end for this music has taken longer than I had wished for but just know I'll be releasing way more tracks this year, and I'm ready for it.
"Take Me Away" is available now and you can grab it through the link below. You can also grab tickets to his show at the Palladium, which you won't want to miss if you are in the area after reading this and hearing what ACRAZE has up his sleeves. So check out the song now and get taken away by the sounds of ACRAZE.
"Follow" ACRAZE: | Facebook | Twitter | Instagram | Soundcloud |
Comments
comments