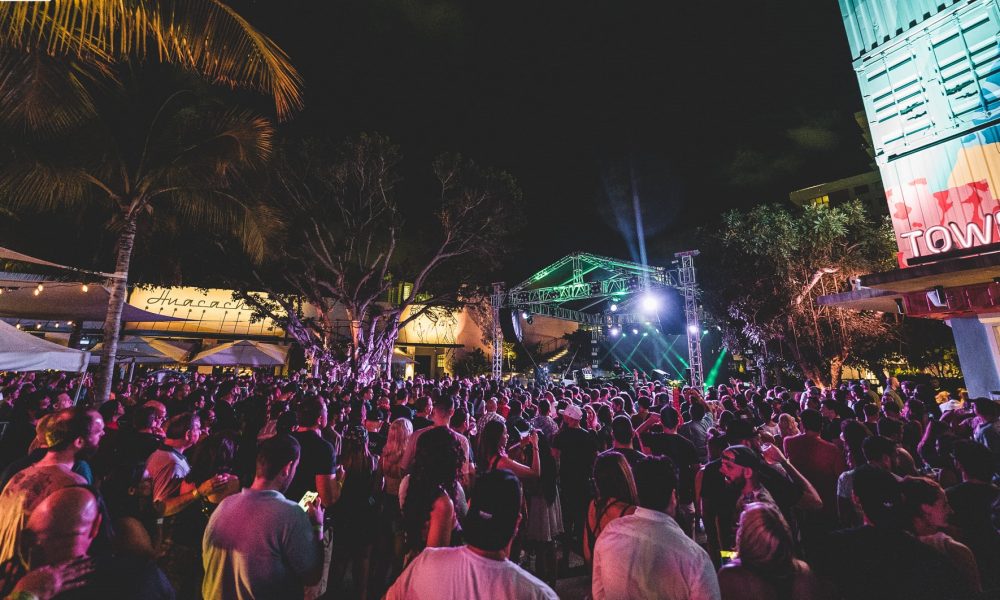 It's almost time for avid electronic dance music fans' favorite time of year, Miami Music Week, and the marathon of madness that ensues with parties continuing to pop up essentially as we speak.
Taking place March 22-27, Miami Music Week will once again host an endless supply of pool parties, label showcases, warehouse takeovers, sunrise after-hours, and of course, Ultra Music Festival.
Whether you're a seasoned veteran or you're making your Miami debut, planning is essential when it comes to enjoying a happy and healthy Miami Music Week.
There has been a steady barrage of show announcements for the past month or two so TSS is here to help cook up the ultimate party guide for the marathon of Miami madness that is about to go down next week.
This is going to be a live list, so stay tuned for more additions. Check it out below!
*Events listed from earliest to latest*
Tuesday, March 21st
RÜFÜS DU SOL presents Rose Avenue Records Showcase
Artists: Rüfüs Du Sol, Arodes, Cassian, Colyn, Jonas Rathsman, Joplyn & Yulia Nik
Venue: Space Miami
Wednesday, March 22nd
Spinnin' Sessions Pool Party 2023
Artists: Alan Walker, ACRAZE, NITTI, Vinny Vibe, Fedde Le Grand, Lucas & Steve
Venue: Nautilus Hotel
Descend – Miami Music Week Opening Pool Party
Artists: Mind Against, Cassian, Paraleven, Cat x Maomi and more!
Venue: National Hotel
San Holo – bitbird Miami Showcase
Artists: San Holo, Tisoki, Pauline Herr, Oddkidout & Helloworld
Venue: Freehold Miami
Insomniac Records Presents Night Trip
Artists: Dombresky, Hugel, Joshwa, Anabel Englund & Monoky b2b Adam Auburn
Venue: Centro Wynwood
HARD MIIIAMI
Artists: BB Lux, Jonny From Space, Mall Grab, Sel.6 & Skream b2b INVT
Venue: The Ground Miami
Diplo's Higher Ground at Miami Music Week
Artists: Diplo, Idris Elba, DJ Tennis, Carlita, Calussa & Cole Knight
Venue: Toejam Backlot
Miami Music Week ft. Nicky Romero
Artists: Nicky Romero, EDX, Niiko x SWAE & Leonardo Da Silva
Venue: E11EVEN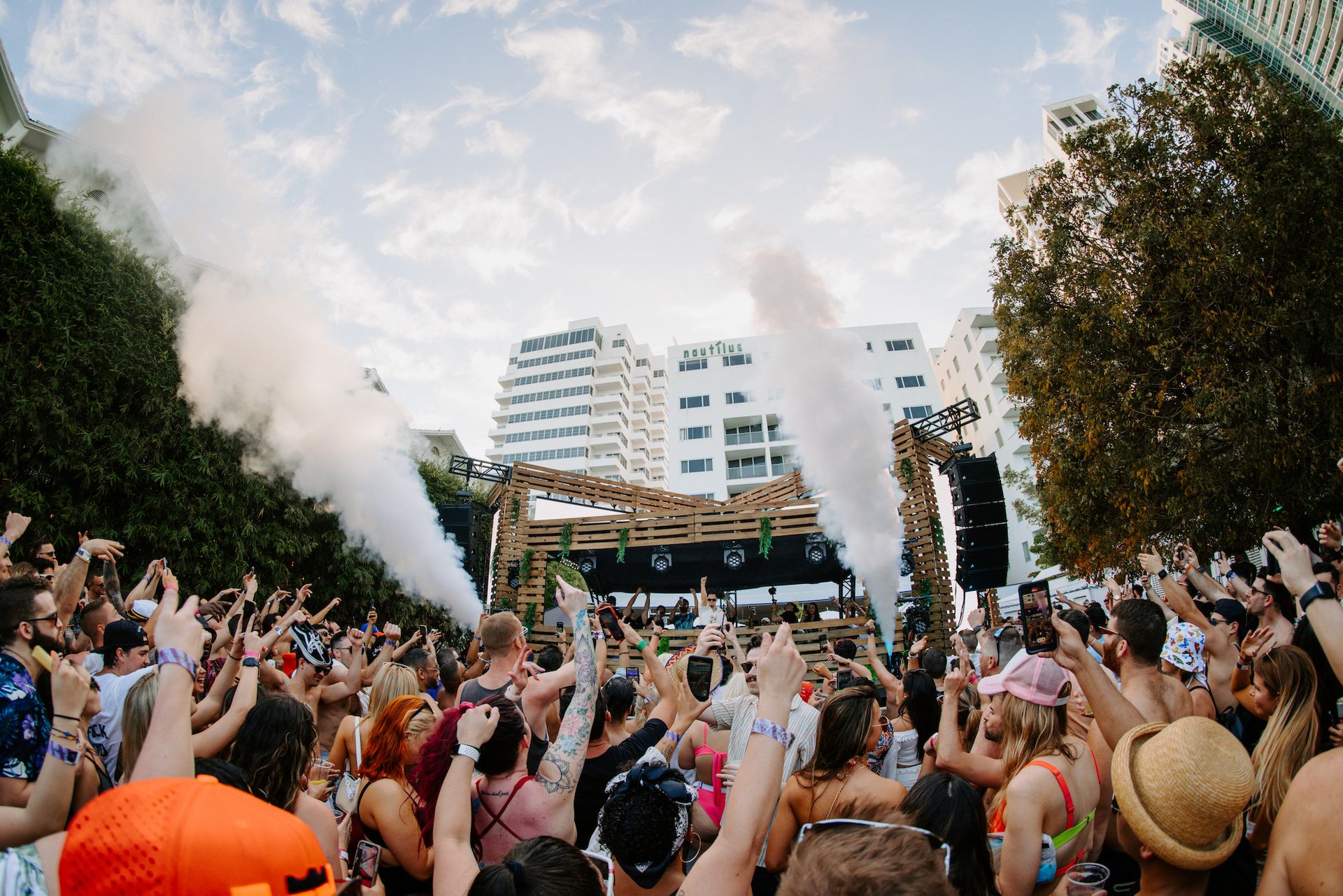 Thursday, March 23rd
EPIC POOL PARTIES pres. DEFECTED
Artists: Idris Elba, Sam Divine, HoneyLuv, Hannah Wants, Ferreck Dawn, LP Giobbi, LOW STEPPA and more!
Venue: Sagamore Hotel Pool
When Stars Align – Miami Music Week Pool Party
Artists: 8KAYS, Floren Gran, Josh Gigante, Layla Benitez, Massano and OOSTIL
Venue: National Hotel
Heldeep Pool Party 2023
Artists: Oliver Heldens, Anabel Englund, Hugel, Kaleena Zanders, Martin Ikin, Miss Monique, Space 92, The Magician & warner case
Venue: Nautilus Hotel
Heartfeldt Pool Party
Artists: Sam Feldt, Bonnie x Clyde, Dubdogz, Forester, Icona Pop, Jeffrey Sutorius, Regard, Thomas Jack & VIZE
Venue: SLS Brickell
Loud Luxury: One Day Only Miami
Artists: Loud Luxury, Autograf, Bijou b2b Marten Horger, Cheyenne Giles b2b Twinsick, Deerock, Disco Wrek (Disco Lines b2b Ship Wrek) Frank Walker, Leondis, Marta, Ship Wrek, Telykast & Wuki
Venue: Surfcomber
Addiction by Vintage Culture
Artists: Vintage Culture, Joseph Capriati, DJ Tennis, Solardo and more!
Venue: Hyde Beach
elrow: Miami Music Week Edition 2023
Artists: Chris Lake, MK, Sonny Fodera, MAU P, LP Giobbi, Lee Foss and more!
Venue: Factory Town
Nyjah Huston & Friends
Artists: Francis Mercier, Moojo & Mason Collective
Venue: Freehold Miami
EPROM + brothel. B2B barnacle boi + CURRA
Artists: EPROM, IMANU, brothel. B2B barnacle boi, CURRA & Mirror Maz
Venue: The Ground
4B & Friends 2023
Artists: 4B, Good Times Ahead, Nitti, Ship Wrek, Softest Hard & Tisoki
Venue: Centro Wynwood
NOIZU & CID: TECHNE VS. NIGHT SERVICE ONLY
Artists: Noizu & CID
Venue: Pilo's Tequila Garden
Confession – Miami
Artists: Tchami, Nitti, Curbi, Capozzi, Bijou, Nostalgix, Cloverdale and more!
Venue: Oasis Wynwood
mau5trap // Hau5trap MMW 2023
Artists: Volaris, Speaker Honey, OddKidOut, LUPA, KREAM, Wenzday, Truth x Lies, DJ Susan & a 5pecial gue5t!
Venue: Toejam Backlot
BROWNIES & LEMONADE MIAMI 2023
Artists: GRiZ, Madeon, TroyBoi, San Holo, Moore Kismet, Deathpact, Stooki Sound b2b LYNY and one very special guest!
Venue: Mana Wynwood
Miami Music Week ft. Diplo
Artists: Diplo and Idris Elba
Venue: E11EVEN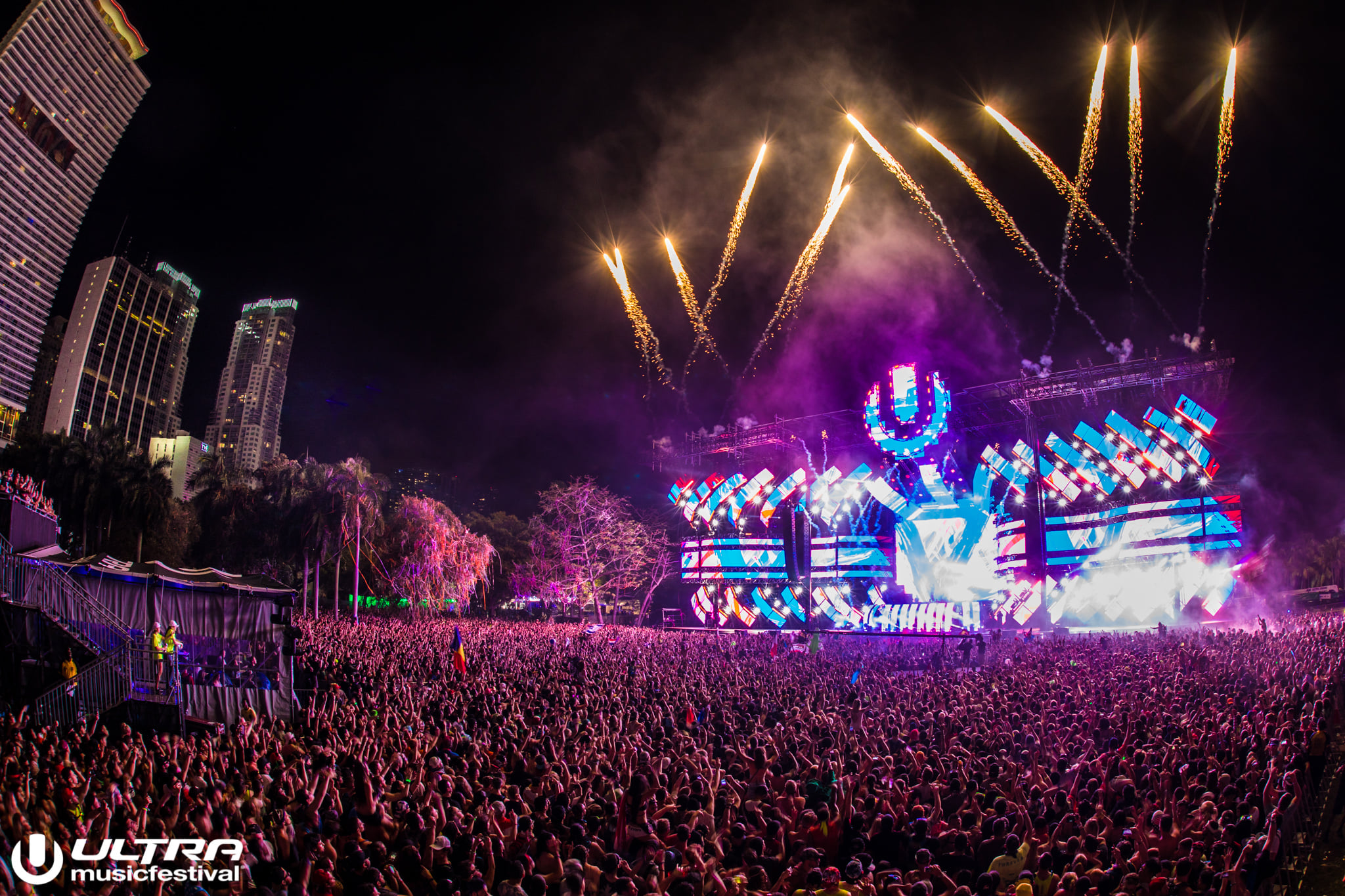 Friday, March 24th
Ultra Music Festival – Day 1
Venue: Bayfront Park
Boris presents Get Wet Pool Party
Artists: Boris, Carlo Lio, Joeski, Steve Lawler, Technasia and more!
Venue: SLS Brickell
MK presents – Miami Music Week Pool Party
Artists: MK, Skream, Franky Rizardo, HoneyLuv and more!
Venue: National Hotel
All Gone Pete Tong 2023
Artists: Pete Tong, Idris Elba, Damian Lazarus, Seth Troxler and more!
Venue: Surfcomber
Insomniac Records x D4 D4NCE Pool Party
Artists: Born Dirty, CID, Disco Lines Hannah Wants, Matroda, Noizu, Odd Mob, Sidepiece, Westend and more!
Venue: Nautilus Hotel
DIM MAK Miami 2023
Artists: Steve Aoki, Timmy Trumpet, k?d, Juuku, CHYL and more!
Venue: MAPS Backlot
Mau P: XXX – From Amsterdam to Miami
Artists: MAU P, Bruno Furlan and Mikey Barreneche
Venue: Freehold Miami
Chris Lake: Black Book Miami
Artists: Chris Lake, HoneyLuv, Harry Romero, Sosa and more!
Venue: Oasis Wynwood
Deadbeats vs Cyclops Recordings
Artists: Zeds Dead, HE$H, Versa, CHEE, IMANU, Kumarion, Smoakland, A Hundred Drums and more!
Venue: Soho Studios
Miami Music Week ft. deadmau5
Artists: deadmau5 and Cedric Gervais
Venue: E11EVEN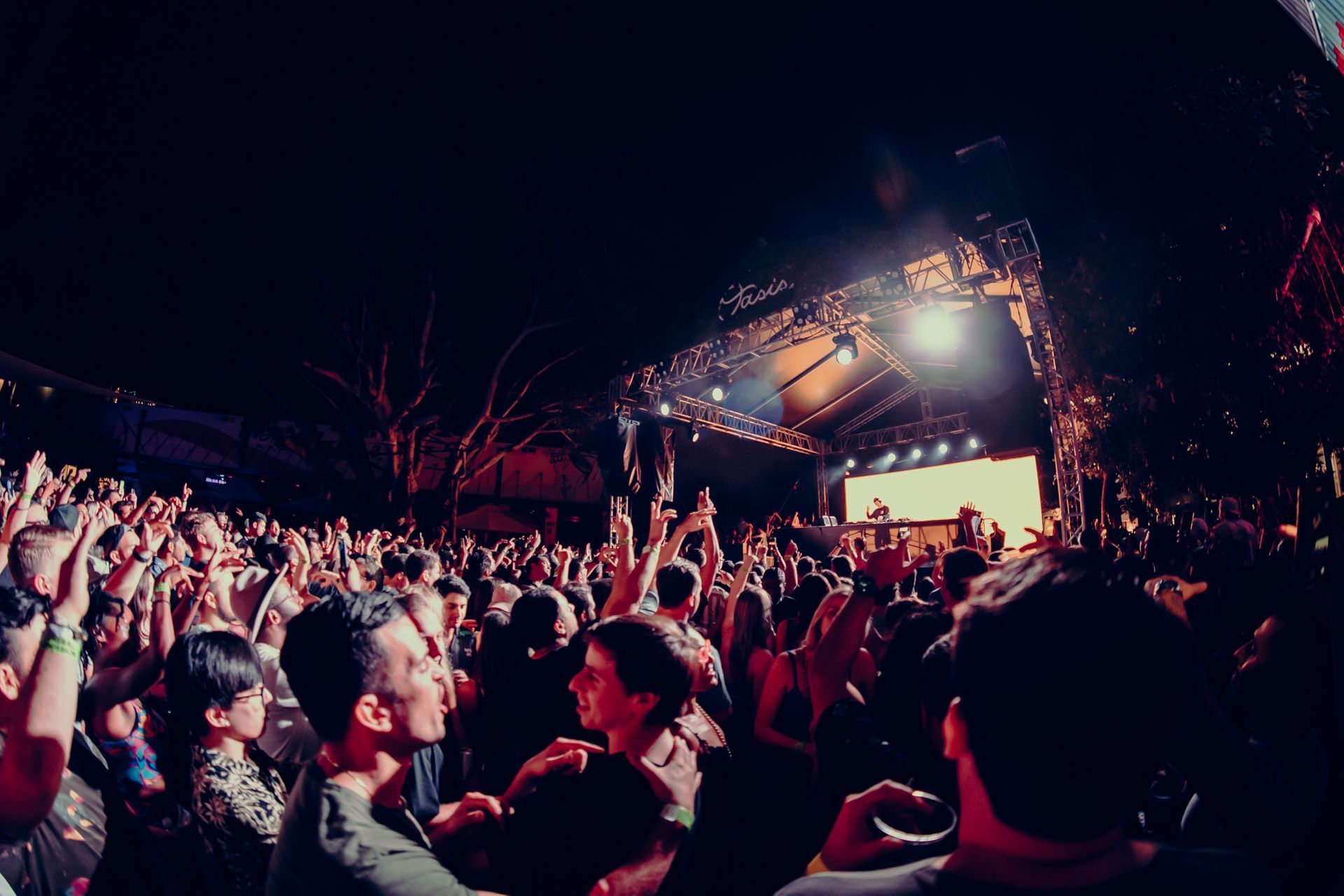 Saturday, March 25th
Ultra Music Festival – Day 2
Venue: Bayfront Park
Sonny Fodera presents Solotoko Miami
Artists: Sonny Fodera, Sidepiece, Westend, Alex Mills and more!
Venue: National Hotel
Green Velvet presents LaLaLand Pool Party
Artists: Green Velvet, John Summit, Eats Everything, DJ E-Clyps, Miss Dre, Shermanology and Rebuke
Venue: Nautilus Hotel
Fisher: Catch and Release Records Miami
Artists: Fisher, Dennis Ferrer, Guti, Sosa, Sidney Charles & Dave Zilla
Venue: Surfcomber
Anjunadeep Open Air Miami 2023
Artists: Eli & Fur, Jody Wisternoff, Lutrell, Marsh, Nils Hoffmann and more!
Venue: MAPS Backlot
Get Lost Miami
Artists: Damian Lazarus, A-Trak, Skream, Ida Engberg, Soul Clap and more!
Venue: Factory Town
Fool's Gold Takeover with A-Trak & Friends
Artists: A-Trak, Goldie, Dombresky, The Magician, Falcons and more!
Venue: Oasis Wynwood
Nitti Gritti & Friends
Artists: Nitti, 4B, Curbi, Myles O'Neal, Wenzday and more!
Venue: Freehold Miami
Cuttin' Headz
Artists: Loco Dice, The Martinez Brothers, Derrick Carter and more!
Venue: Club Space
Altered States
Artists: Zeds Dead, Mary Droppinz, Ayybo & NOISES
Venue: The Ground
Miami Music Week ft. Marshmello
Artists: Marshmello
Venue: E11EVEN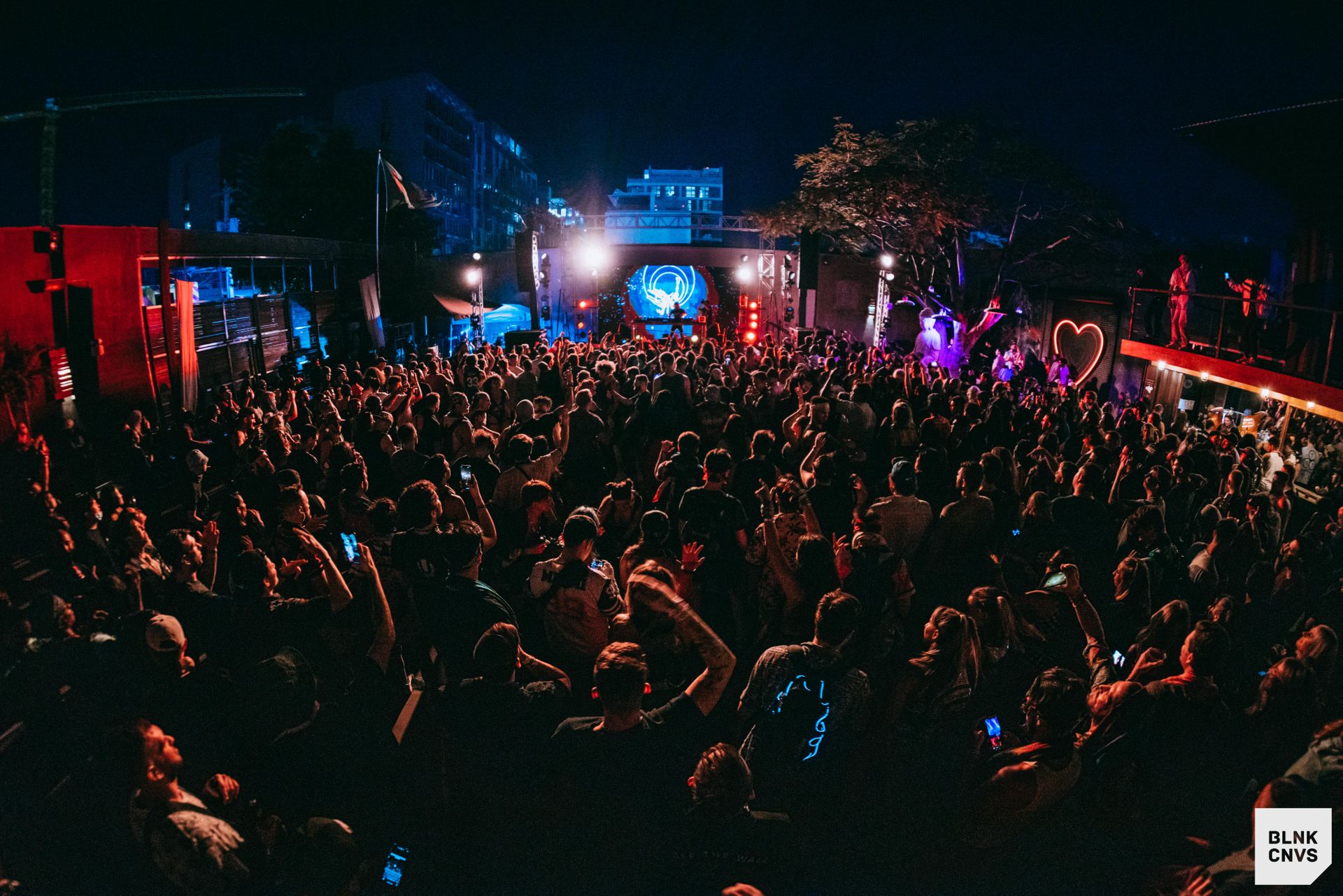 Sunday, March 26th
Ultra Music Festival – Day 3
Venue: Bayfront Park
Toolroom Miami – Miami Music Week Closing Pool Party
Artists: Mark Knight, Dombresky, Hugel, Gene Farris and more!
Venue: National Hotel
Anjunabeats Pool Party 2023
Artists: Alpha 9, Andrew Bayer, Mat Zo, Genix, Laura van Dam and more!
Venue: Nautilus Hotel
Audien: Progressive House Never Died 2023
Artists: Audien, DubVision, Codeko, Forester and more!
Venue: Freehold Miami
BLNK CNVS Presents: OUTRO CLOSING PARTY
Artists: Svdden Death, NGHTMRE, Jauz, Kill the Noise, Yookie, Lucille Kroft & Com3t
Venue: Mana Wynwood
Brownies & Lemonade Closing Party
Artists: ???
Venue: The Ground
RESISTANCE Miami: Official MMW Closing Party
Artists: Carl Cox, Anfisa Letyago, Julia Govor, Solardo and more!
Venue: M2
MMW Closing at Factory Town
Artists: Gorgon City, John Summit, Lee Foss and more!
Venue: Factory Town
Miami Music Week ft. Fisher
Artists: Fisher
Venue: E11EVEN
"Follow" Miami Music Week : | Website | Facebook | Twitter | Instagram |
Comments
comments