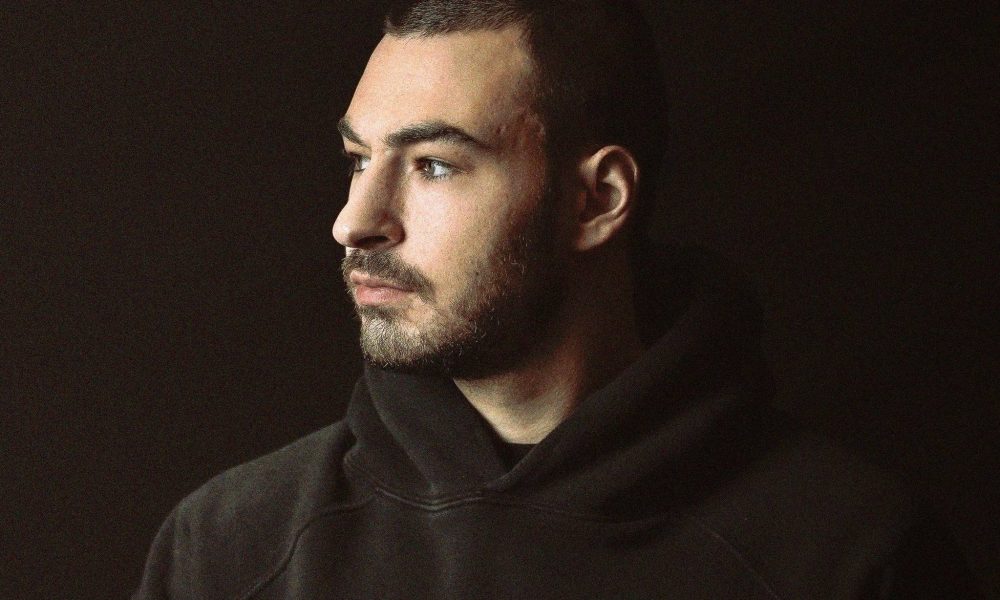 Currently lighting up venues across the country as part of his first headline run in three years, Crankdat has certainly had his hands full since all the coronavirus craziness can to a close using that time evolve as a DJ, producer and graphic designer in addition to becoming a teacher sharing his knowledge with those who are looking to take their music making career to the next level.
Popping up throughout social media with his speaker-scorching remix walkthroughs, unloading a steady stream of new music, and preparing to make his Ultra Music Festival debut later this month, Crankdat looks to ride the momentum of his unforgettable 2022 throughout the new year remaining one of the hottest names in the world of bass music.
Still buzzing off the release of his blistering new single "Move Back" on Monstercat, we took the time to catch up with Crankdat!
Crankdat ft. Savage – Move Back | Download |
TSS: Your remix walkthroughs have been popping up all over social media. How much do you enjoy putting those together, and is there a song out there that can't go harder?
Crankdat: I really do enjoy them. It's cool because it's kinda the formula that Crankdat was founded on – taking cool songs and just jacking them up with energy to make it bass music. And absolutely – there's actually a lot of songs that I wouldn't dare touch. I only step in to remix something when I feel like I can do something positive with the track!
TSS: You've taken on the role of teacher as Coach Crank with your demo Twitch streams and allowing producers to become your "Crankprentice" through Patreon; how has that experience been?
Crankdat: Quite simply put, it's been the best. I love teaching and it's been super rewarding to relay any and every bit of knowledge I've acquired over my producing journey to young producers. I learned via a lot of trial and error because when I began producing there weren't many resources, so I have been able to help a lot of people overcome their obstacles because I've had the same ones at one point or another.
TSS: The bass music scene has changed quite a bit since you first emerged onto the scene. What are some changes you've noticed over the years?
Crankdat: Wow there are tons. I've watched tons of artists come and go, big and small, sounds come in and out of relevance. Crankdat first started almost 10 years ago and the sound back then was festival trap. Festival trap was literally trap drums under big room songs posted on SoundCloud. I don't think anything is particularly better or worse as much as different – evolved per say. And for bass music, thanks to some pioneers, the culture is bigger than ever, which is amazing.
TSS: What words of wisdom do you have for up-and-coming producers looking to make their presence felt but feel overwhelmed having to juggle all these social media platforms?
Crankdat: The conversation about social media platforms is hard. I can see how it can be daunting. To play devil's advocate though, there has never been a better time in the history of music to have yourself as an artist and your music be heard and seen by loads of people. While it may be intimidating I personally don't think dwelling on how difficult it seems does anyone any good – I did that for a long time and in hindsight I wish I would have just sent it and tried things to grow. Instead, young producers can look at the opportunity in front of them to get their music in front of hundreds of thousands of people for completely free. Good music always finds a way!
TSS: What does your studio setup look like these days?
Crankdat: Literally so minimal. I produce on PC (i9 10900k, 64gb RAM, RTX3090), MOTU interface, sennheiser HD650s, and ableton 11. That's literally it hahaha. But I know it like the back of my hand!
TSS: When you have a rough week or hit a wall creatively, how do you get yourself back on track?
Crankdat: I don't hit too many creative walls anymore. I almost always have an idea. If something isn't working though I usually know within the first hour and move on, or step away for a bit and come back and then it works out!
TSS: You've been fortunate enough to be touring for quite some time now, which do you prefer – festival or club sets and why?
Crankdat: It's constantly changing. I used to like festival sets more but nowadays I'm irritated if I can only play for 60 mins. My regular sets are almost 2 hours and everyone can hang. Why play less?!
TSS: Speaking of festivals and with festival season right around the corner, how excited are you to be throwing down at Ultra Miami next month?
Crankdat: Pretty excited! First Ultra ever – a bucket list item checked off. Stoked for the experience.
TSS: For anyone who hasn't attended Miami Music Week before, what can they expect?
Crankdat: Honestly I've only done one day of one MMW (2018) so I am horribly unqualified to answer that question. And I believe this year we're only going down for my Ultra day which is Sunday. So we'll circle back in a few years if I get to have the proper experience! Haha.
TSS: Tell us a little about your blistering new single "Move Back" and how it came together.
Crankdat: So "Move Back" was one of my favorite instrumentals that I made last year. Savage hit me up asking if I wanted to work on something together and I thought, shit let's give him something really good. We went back and forth a couple of times with ideas, and he laid down the final verse, I mixed everything in to get it to sit right and that was the creation of "Move Back!"
TSS: Monstercat has become a staple within the world of electronic music and gaming; how does it feel to continue to have releases on the powerhouse imprint?
Crankdat: Feels awesome! The Monstercat community is excellent and always welcomes me to the label with every release!
TSS: You really hit the ground running in 2022; what can the world expect from Crankdat this year?
Crankdat: Mostly everything is under wraps, so I should probably tell you that I definitely WON'T be doing the biggest tour of my career and also I WON'T be putting out the best Crankdat songs that have ever existed. Maybe I should, but I won't…
"Follow" Crankdat : | Facebook | Twitter | Soundcloud |
Comments
comments