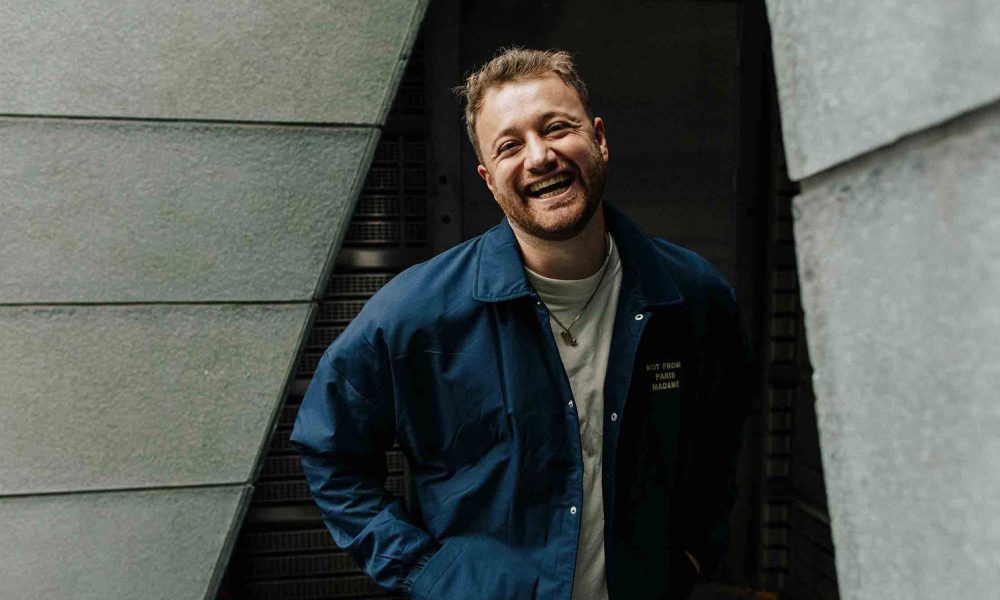 Wasting no time after having himself quite the 2022 dropping collaborations alongside Lee Foss, CID, and Martin Ikin, the UK-based Joshwa looks to ride the momentum well into 2023 continuing to deliver a steady barrage of tech house heaters.
Still buzzing off the release of his two-tracker "Bass Go Boom" and "Supersonic" on Jamie Jones and Lee Foss' Hot Creations, we took the time to get to know Joshwa a little bit better!
Joshwa – Bass Go Boom |
TSS: Who or what introduced you to the world of electronic dance music?
Joshwa: My parents! My Dad actually introduced me to trance when I was younger through an album called Rush Hour, which was full of 90s trance belters. I used to pester him to put it on in the car whenever we went anywhere!! My Mum's music taste has also had a big influence on my records too. She is a massive fan of 80s disco and so I grew up listening to a wide variety of dance music. Thinking back we had music on in the house all the time, whether that was their favourite CD or the radio, so I was always exposed to music growing up.
TSS: What made you fall in love with dance music as a whole?
Joshwa: The feeling and energy of the music is second to none in my opinion. I think dance music packs so much emotion – seeing the impact this has on the dance floor is so special. People can go out and lose themselves in the moment and create memories for life, meet new friends and just enjoy the music. The culture around dance music is truly something and I'm proud to be part of it!
TSS: As a UK-based talent; how much has living there influenced your music?
Joshwa: I grew up listening to a wide variety of U.K. music – I was really into U.K. Grime at school as well as dance music (still am actually!) and grew up listening to the likes of Kano, Wiley, Skepta and JME to name a few. U.K. Garage was also a favourite of mine – I'd say you can definitely hear this influence in my productions.
TSS: DJing or production – which came first?
Joshwa: Production came first for me, but I learned both simultaneously, I'd say… I used to mess about with a software called Dance Ejay in primary school instead of learning IT – the teachers used to get really annoyed!! It sort of evolved from there when I realised there were more advanced softwares I could use and that some djs were actually artists in their own right too. I bought my first set of cdjs when I was 13 – I sold sweets at school and used the profits to buy them! At that point I fully had the bug for djing and started to do everything I could to learn. From watching countless tutorials on YouTube to listening to Radio 1 Pete Tong every Friday. I used to play pro football growing up but quickly realised that I wanted to spend all my time producing and learning to DJ, music has always been my passion. I am fully self-taught with both!
TSS: For anyone who may not be familiar with Joshwa, how would you describe your music to someone who has never heard it before?
Joshwa: A bloody good time!!!
TSS: What does your studio setup look like these days?
Joshwa: Literally my 6 year-old MacBook, an akai midi controller and my hd25s I use to DJ in!! I do love working in a proper studio set up though when I get the opportunity – being able to work on the move and not rely on being in the studio is great as it means I can work anywhere.
TSS: When you have a rough week or hit a wall creatively, how do you get yourself back on track?
Joshwa: I take my mind off music completely and go spend time with family / friends. I find this relaxes me so I can be more creative when I get back to it. I think as an artist you have to accept you're not going to be super creative all the time – I've learned that it usually comes in cycles for me. I usually find I can smash out 3/4 tracks in the space of a week/2 weeks… then I usually hit a block where I can't make anything half decent for a while and get super frustrated! But you just have to tell yourself you'll get it back and keep going. Listening to a lot of different music usually gives me inspiration when I'm struggling creatively in the studio. I usually spend hours digging for samples/sounds until I find something I think will slap that I can build an idea from.
TSS: Tell us a little about your double release "Bass Go Boom" and "Supersonic."
Joshwa: This release is a big one for me! For me, it marks a real evolution in my sound which a lot of people will have heard if they have been to any recent sets of mine. The reaction to both tracks has been insane. I'm super proud of them – I think it really epitomises the sound I'm playing right now as both tracks have a real UK sound to them. 'Bass Go Boom' is the more energetic vibe out of the two whereas 'Supersonic' is a more stripped-back groover.
TSS: It looks like you made quite the first impression on Jamie Jones and Lee Foss' Hot Creations community, how does it feel to have this release on such an esteemed imprint?
Joshwa: I can't express to you guys how happy this release has made me! I've been getting messages on a daily basis since September when Jamie Jones first played it out at Amnesia about how much people love the tracks, it's an incredible feeling! Hot Creations was one of the first labels I really got stuck into when I got introduced to house music so it feels like a full circle moment for me. The label has releases from so many incredibly talented artists so to be named amongst them is an amazing feeling. This EP is a real milestone for me!
TSS: Still buzzing off the release of your two-tracker, what does Joshwa have in store for the remainder of 2023?
Joshwa: Definitely going to start by soaking up all the vibes from this release for a while and have some fun with it! It's going to be so much fun playing these whilst on tour so I can't wait for that! Music wise – I have a lot of exciting things planned, I've really been trying to push the boundaries with my sound so I'm excited for it to keep evolving. I have a track with the Solardo boys coming out this year and also a release on Defected's DFTD imprint which I'm very excited for.
"Follow" Joshwa : | Facebook | Instagram | Soundcloud |
Comments
comments