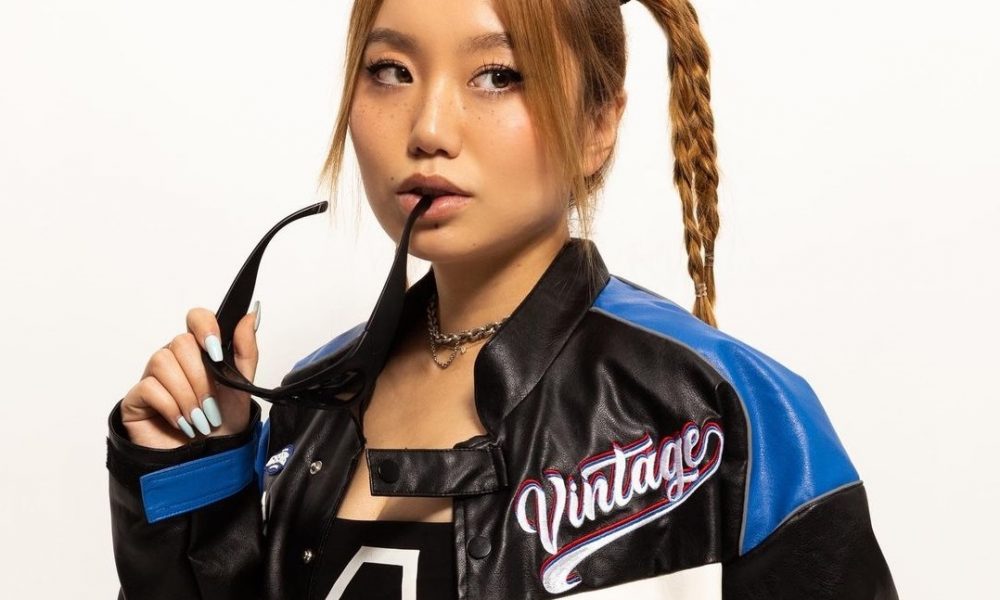 For any electronic dance music fan, house music will always hold a special place in their heart and for all those bass enthusiasts out there, high-octane house or speed house serves as the best of both worlds and easily explains why CHYL has become one of the hottest names in the game.
Just two years after graduating from the esteemed ICON Collective, she has quickly made her presence felt unleashing a steady stream of bass and speed house anthems. On a day where your usual coffee or Red Bull doesn't seem to be cutting it, take a dive into her explosive discography if you're looking to get your adrenaline pumping. You won't be disappointed.
Fresh off the release of her high-octane new single "Fool Me" on Monstercat, we took the time to get to know CHYL a little bit better!
CHYL – Fool Me | Download |
TSS: For anyone who may not be familiar with CHYL, how would you describe your music to someone who has never heard it before?
I would say my music is very fast and fun! I usually go for 150bpm house beat with a bouncy, energetic drop. I often pair the drops with a melodic vocal for verses. It's kind of in between hard dance and bass house, and I like to call it Speed House.
TSS: Who or what introduced you to the world of dance music?
CHYL: One of my ex-boyfriends introduced me to this song called "Lean On," and I didn't even know who Diplo or Major Lazor were! I was OBSESSED with that song and must have listened to it a million times. I've never heard anything sound design wise like in the drop before and I was mesmerized. Then I started getting into electronic music more and more and got really into Eric Prydz and progressive house. It's all I listened to all day. Anyways, the ex and I are no longer together but the passion for dance music stayed with me, haha.
TSS: What was so appealing about the house and speed house sound that you wanted to produce it yourself?
CHYL: Originally, after graduating from ICON, I was making a lot of bass house because bass house can really showcase sound design with a house groove. One day, I had the idea of "why don't we try speeding up bass house?", and that was the end of my bass house career. Just kidding, I still make bass house sometimes! But since then, I fell in love with the fast paced, high adrenaline feeling of 150bpm speed house. I love how I can still showcase my sound design but also make the production super fun. It's like house music, but on steroids!
TSS: DJing or production – which came first?
CHYL: I was DJing at first while working at Morgan Stanley. I took a few DJ classes and really fell in love with it. But as I DJ'd more I got interested in the producing aspect and wanted to learn more. Originally I was learning on Youtube. I felt that wasn't enough so I went to ICON Collective in 2021.
TSS: Speaking of production, what does your studio setup look like these days?
CHYL: I am really lucky to have a separate space to set up my studio. My current studio consists of a standing desk, Adam a7xs, Apollo Twin MK II, Komplete Kontrol Keyboard, a vocal booth, and Pioneer CDJs.
TSS: When you have a rough week or hit a wall creatively, how do you get yourself back on track?
CHYL: That definitely happens from time to time! Sometimes when I find a great piece of vocal melody or have an awesome drop idea, the production process is really quick and easy. But when sometimes there's no inspiration, it's like squeezing toothpaste out of an empty container. You can't really force it to happen. A lot of times though I do find listening to new music and using reference tracks really helpful. Collaborating with other artists is another great way.
TSS: You've had viral success on TikTok; how do you manage to separate that content from the rest of your path as an artist?
CHYL: Social media is definitely work. Sometimes it's fun but most of the time is quite tedious. I shoot and edit my own videos and spend a chunk of my time doing that, but at the end of the day it is an important marketing tool. In addition to my music, I think of it as a great way to connect with my audience.
TSS: Tell us a little about your new single, "Fool Me," and how it came together.
CHYL: I actually first found the vocal on a Splice pack and fell in love with the melody. This usually doesn't happen often since most of the time I work on a drop idea first. The vocal just so happened to be 150bpm and I thought, hmm, why don't we try making a speed house drop out of this? The production came together really quickly and I had two ideas– the first drop being a fun, bouncy one and the second drop using a bassy, energetic square synth. I love this track so much because it really showcases my personality and brand well. I hope people will love it as well!
TSS: Monstercat has become a true powerhouse world of electronic music; how does it feel to have a release on the label?
CHYL: It feels unreal! It honestly is a dream come true moment. To me, it's the most iconic dance music label. I have always loved the productions by Tokyo Machine, Gammer, KUURO, etc, and it feels so awesome to be part of the Monstercat family now!
TSS: Last but certainly not least, what's next for CHYL?
CHYL: My goal is to keep pushing the speed house genre forward and keep representing as a woman in dance music. I have an EP coming out with Dim Mak later this year which I'm super excited about. We are going to plan something really fun on the live event side along with the EP as well!
"Follow" CHYL : | Facebook | Instagram | Soundcloud |
Comments
comments