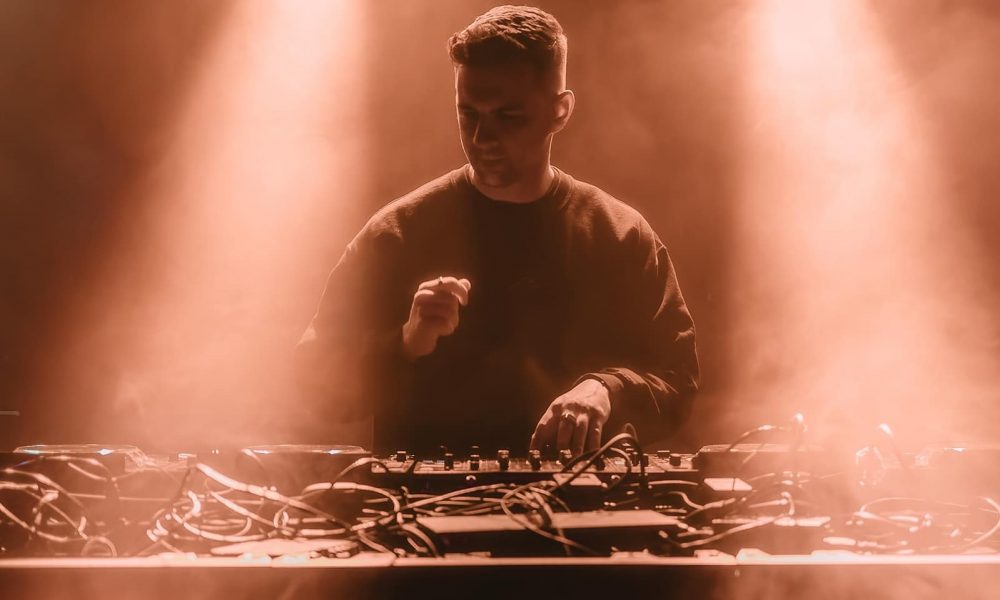 Keeping quite busy as of late unloading a steady barrage of releases throughout the past year, ALIGN looks to make a lasting impression on 2023, taking the quantum leap as an artist unveiling his debut album Endless Summer to the world.
Making a name for himself as a producer with his distinct brand of thought-provoking and introspective indie-electronic music, the Chicago native stays true to his signature sound in addition to delivering a truly captivating body of work that perfectly captures the essence of summer.
"'The album Endless Summer revolves around chasing a feeling, a dream, a moment, an atmosphere. While I wrote this album I felt like some of my most golden moments in life were things that had happened in the past, and I realized that I didn't always feel present in the moment while they happened. The overarching idea of Endless Summer is remembering these fond things in life, attracting similar moments back to our lives, and being present while they take place," ALIGN explains.
Still buzzing off the release of his 10-track album, we took the time to get to know to ALIGN a little bit better!
ALIGN – ENDLESS SUMMER |
TSS: Who or what introduced you to the world of electronic dance music?
ALIGN: I started listening to electronic music pretty early on and really got into bonobo.
TSS: What made you fall in love with dance music as a whole?
ALIGN: ODESZA has of course always been a huge influence for me. Seeing an early show of theirs at a 500 capacity venue made me want to be the one creating the music and providing the atmosphere.
TSS: You're a Chicago native; how much has the big city influenced your music?
ALIGN: A lot! I love creating my own unique work but having large artists constantly in town, and being around a lot of house music has definitely influenced my work.
TSS: DJing or production – which came first?
ALIGN: Producing! After making a few track I taught myself how to DJ.
TSS: For anyone who may not be familiar with ALIGN, how would you describe your music to someone who has never heard it before?
ALIGN: I enjoy creating atmospheric and somewhat nostalgic music. I'd say the ALIGN sound is those two things backed by some dance elements as well to be a soundtrack for listeners that can be used in multiple different situations.
TSS: What does your studio setup look like these days?
ALIGN: I use Ableton, Yamaha S7s, and produce with a lot of samples, record my guitar in, and am constantly using a lot of new plugins.
TSS: When you have a rough week or hit a wall creatively, how do you get yourself back on track?
ALIGN: I try to not force it. I currently work in tech so working on music and that can be a lot overall. When I'm blocked I try to relax and do something I want to do and then let the ideas come to me when I'm ready.
TSS: Tell us about the inspiration behind your new album, Endless Summer.
ALIGN: It's really about chasing the golden hour feeling and trying to capture that while living in the moment. I wrote endless summer with that in mind and I still think being present and finding the good moments in life are really important things.
TSS: You've released plenty of tracks over the years, but this is your debut album. What was the process like putting a 10-track album together?
ALIGN: This was a much different process than releasing singles and EPs but having one idea in mind the entire time and keeping a cohesive sound we're the two most difficult yet rewarding parts of the process.
TSS: What would you say is your favorite track of the album and why?
ALIGN: It's hard to give a real answer to that. I have different loves for all of them, but I Lost My Way is a track I wrote that pulled me out of a writers block and contains my own vocals which was a big step forward for me.
TSS: Lowly has become a staple in electronic music; how does it feel to have your album to call the label home?
ALIGN: Lowly has treated me really well over the years and it's been amazing to grow with them. I appreciate the team over there and really enjoy working with them. Watching the growth out of the label has been so cool.
TSS:. Making a splash with the release of your debut album, what does ALIGN have in store for the remainder of 2023?
ALIGN: As of right now I have 4 more dates on the INZO tour, one of which being in Hawaii which I'm very excited for. After that we're throwing an album release rooftop show in Chicago, and Northcoast music festival is booked for September. I'm really looking forward to some downtime and writing new music!
"Follow" ALIGN : | Facebook | Instagram | Soundcloud |
Comments
comments