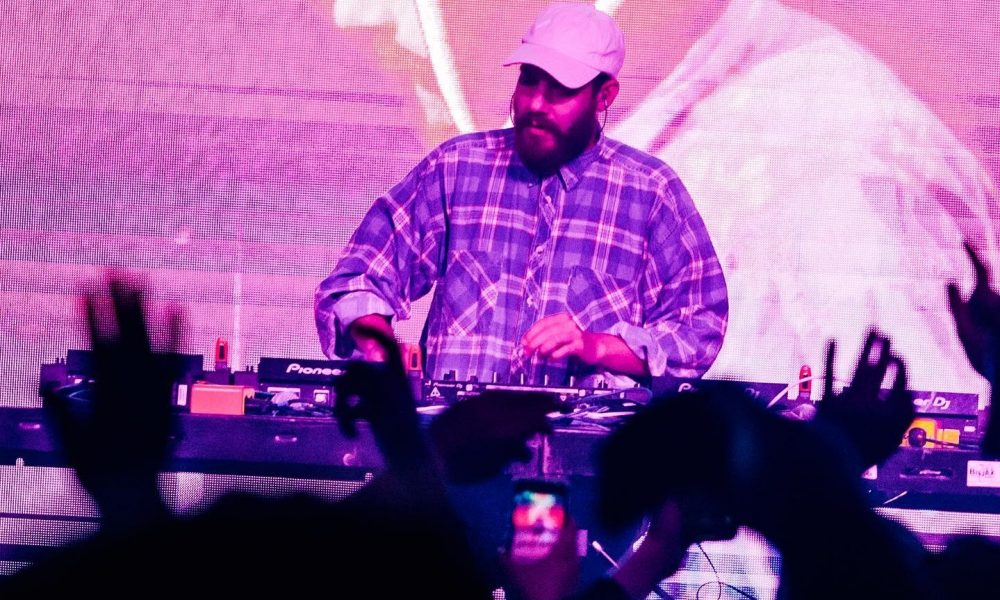 Still buzzing after the release of his recent single "DON'T LOOK DOWN" featuring Lizzy Land, we took the time to discuss the upcoming bitbird Miami showcase with San Holo!
Getting the party started on Wednesday, March 22nd, the Dutch record label will be invading FREEHOLD Miami with a lineup full of label fan favorites such as helloworld,
OddKidOut, Pauline Herr, Tisoki and of course, San Holo!
Check out our exclusive interview with the bitbird label boss below.
San Holo ft. Lizzy Land – DON'T LOOK DOWN | Download |
TSS: Bitbird has come quite a long way since its launch in 2014 with the release of Duskus' "The First Route," what has the journey been like and how does it feel to see your imprint continue to grow?
San Holo: All we've wanted to do is put a spotlight on artists that have their own sound and musical universe. That's still our main passion, almost 10 years later! It's been amazing seeing artists we believe in build an audience around their vision. There's an incredible bitbird community that's so excited about all the artists we release on our label, it's truly wonderful to see.
TSS: How would you say the dance music landscape has evolved since that time?
San Holo: The amount of music being put out every day has exploded. Ten years ago it used to be kind of 'rare' to be a music producer. Now it feels like everyone has had experience with music production in some capacity! I always say ten years ago every kid wanted to play guitar, now, they want to learn ableton!!
TSS: What has been the key to success and longevity as a label?
San Holo: We do everything because we genuinely love and believe in the music & artists we support on the label. Instead of looking for what's hot or trendy right now, we're always looking for the stuff that's outside the box and is in a lane of its own.
TSS: When it comes to label releases, what do you look for in a production for it to get a final bitbird stamp of approval and get signed?
San Holo: The feeling. It's not so much about how well something it's produced or mixed; it's the underlying feeling that has to feel right. I always check to see what happens after you turn the music off; does the feeling still linger on within me? Does it do something to me emotionally other than it being a 'dope track'? The music we put out on bitbird is very emotional. I've always been drawn to music that has a distinct sound of its own. I think it's very brave for an artist to have their own sound, in a world where commercial success is mostly found in music that sounds 'popular' or like something else. With bitbird, art comes first. If the art is a genuine representation of the artist's vision, that's what excites us.
You'll be hosting a bitbird showcase going down at Freehold Miami on Wednesday, March 22nd with a STACKED lineup, how excited are you for this one?
San Holo: It's going to be a great opportunity to connect to all the artists & the community in real life!
TSS: For anyone who hasn't attended Miami Music Week before, what can they expect?
San Holo: A lot of events haha. !?!!!!
TSS: Tell us a little about your recent single "DON'T LOOK DOWN" featuring Lizzy Land and how it came together.
San Holo: After initially starting 'DON'T LOOK DOWN' with RL Grime, I collaborated with Lizzy Land on vocals, and her voice really captured the essence of the emotion I was going for. "DON'T LOOK DOWN" was made to remind you that your doubts and negative thoughts are just like clouds passing by. We easily get caught up in the noise of everyday life, myself included. I want this song to help people keep their heads up, and give them the strength to keep going! This song means so much to me and was written from the heart!
TSS: What else does bitbird have planned for the remainder of 2023 and beyond?
San Holo: We have incredible music coming out the entire year. We're also very excited to drop a new Gouldian Finch compilation later this year – our sonic runway.
"Follow" San Holo : | Facebook | Twitter | Soundcloud |
Comments
comments