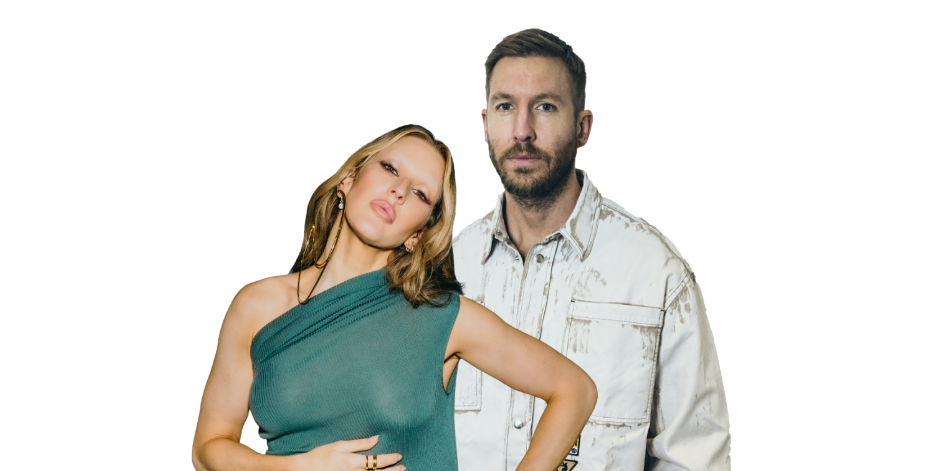 Initially teasing their new collaboration back in January, Calvin Harris and Ellie Goulding's highly coveted new single "Miracle" has finally been released to the world!
Taking the electronic dance music community by storm following the Scottish hitmaker sharing a snippet of him playing it out live, the dynamic duo's hypnotic new offering has quickly taken the scene by storm being a high-octane and uplifting trance-tinged tune that teleports listeners to the club scene back in the late 90s or early 2000s.
Similar to his recent Love Regenerator project, Calvin has once again returned to his roots with this one.
"When I started making music, I was 14. When I was 14. It was 1998 and '98, '99, 2000, 2001 was for me kind of formative trance and house era. So what I did usually was just take bits from that and put it in a new context. But this time I thought maybe I'll just try and maybe more recreate something that could be from back then… the only thing that I think makes it not sound like it's from 1996 is the kick drum, because the kick drum's pretty banging. It's more than a 909. Do you know what I mean? It's like pretty heavy, duty," Calvin Harris explains.
He also told Zane Lowe on Apple Music 1 why he loves working with Ellie Goulding, "I mean, with her… I feel like I always want the same thing…. I think that this is something that she's the only person that can do this, that's around at the minute, and she's not doing it the moment, but I thought, ah, come and maybe do I try this? And obviously she does it in an hour, two hours. She knocks it out the park, then goes home. And I'm just like, well, that was obviously very easy for you, but it's like absolute gold, the best vocal I've heard in years of on a dance song. So I don't know. I definitely have very defined sort of likes and dislikes for music and artists. And one of my likes is an Ellie Goulding angelic vocal. One of a kind. You're not going to get this from anyone else. Ellie can do a lot of different things, for me, this is my absolute favorite thing that she does, and only she can do it, in my opinion."
Spice up your party playlist with Calvin Harris and Ellie Goulding's "Miracle" below. Enjoy!
Calvin Harris, Ellie Goulding – Miracle | Download |
"Follow" Calvin Harris : | Facebook | Twitter | Soundcloud |
Comments
comments