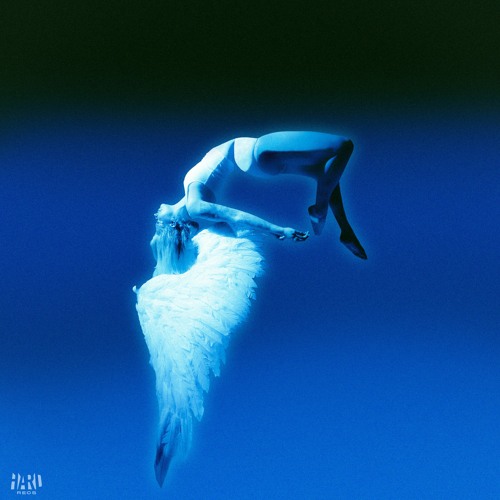 Fresh off of hitting us with a steady barrage of singles which included "KARMA" with Jazz Cartier, "DEITY" and "DON'T SAY," ROSSY's debut EP HEAVENS DOOR has finally been released!
Calling HARD Recs its home, the blossoming talent showcases her undeniable production prowess with a striking 6-track offering that is fueled by booming trap beats and otherworldly melodies while serving up a lethal dose of enthralling emotional appeal.
Being the perfect balance of emotionally charged tunes and club-ready trap weapons, HEAVENS DOOR EP has it all, making quite the rollercoaster of a listening experience from start to finish.
"I wanted to wait to make an EP until it felt like I could fully give the world the realest representation of myself, a true piece of me. I wanted to make sure it was so special for all of the lovely people who take their time to support and stream me. I wanted everything from the music, the art, the rollout, and the branding to feel so special and so true to me," ROSSY explains.
"I really feel like I accomplished that, and I am so proud of this body of work. The EP ranges from having trap 'bangers' that truly just illustrate my love for some good-old fashioned trap to more melodic songs that have a deep and important meaning that drew inspirations from my own life and emotions. I feel so very lucky that I get to create and share something like this with the world, and I also feel so lucky that I got to collaborate with such amazing people like Jazz Cartier and my beautiful best friend, Pauline Herr. This EP truly was a labor of love, and I'll forever be so proud that 'HEAVENS DOOR,' was my first full body of work released out into the world."
Stream ROSSY's HEAVENS DOOR EP below and enjoy!
ROSSY – HEAVENS DOOR EP | Download |
"Follow" ROSSY : | Facebook | Twitter | Soundcloud |
Comments
comments