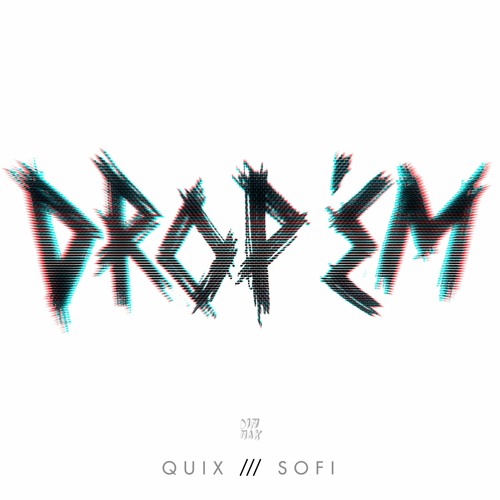 QUIX has quietly been on an absolute tear when it comes to releasing new music and refuses to show any signs of slowing down with the New Zealand native adding to his arsenal with "DROP 'EM" alongside SOFI.
Certainly no stranger to cooking up bone-rattling productions, his newest weapon serves as a bonding, spoken-word bass house beast drenched in a lethal dose of sass courtesy of SOFI's fiery vocal offering.
"To be making a song with SOFI is a lifelong dream coming true. Before I even could produce music, I listened to her on '4×4=12' and especially resonated with her song "One Trick Pony." The aggressive powerful rap style vocal was so inspiring and to be here making a song with her now is a big full circle moment. Years ago, I originally had this beat made as a fun remix for a friend, but after some time, I felt that I really had to show the world this song as an original record and so I sought out looking for a top-line. House music isn't necessarily my go-to genre to produce, but I feel as though this is the best representation of my take on house, and I'm so happy to have worked with SOFI and not only credit to her performance on the record, but an amazing person to have collaborated with," QUIX explains.
SOFI adds, "'DROP 'EM' is kinda my love letter to electronic music and its scene. The sense of defiance and, at the same time, full submission. Lyrically I like to play with double meanings, blurring the lines between being literal and metaphorical and leaving things up for interpretation. As soon as I heard QUIX's first draft, I felt like I wanted to create something that would be fun for me to perform live and that I would also feel hyped to bop to if I heard it being played out. There's a call-and-response element to it that feels unanimous. Like when you and your friend finish each other's sentences."
Feel the fury of QUIX and SOFI's "DROP 'EM" below. Enjoy!
QUIX & SOFI – DROP 'EM | Download |
"Follow" QUIX : | Facebook | Twitter | Soundcloud |
"Follow" SOFI : | Facebook | Twitter | Soundcloud |
Comments
comments