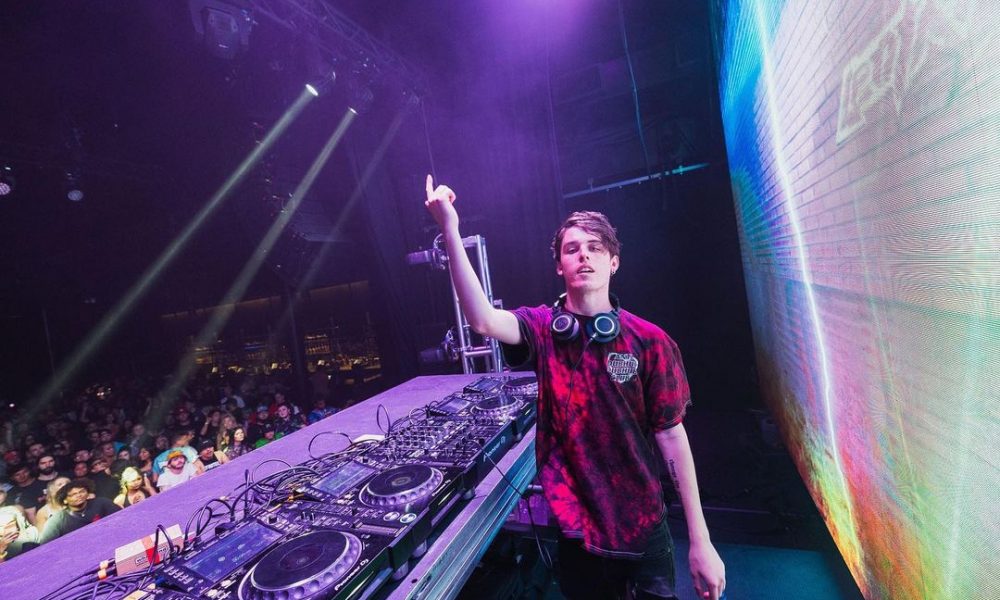 When it comes to the world of dubstep, there seems to be a never-ending supply of talent popping up, and the same can be said about the musical hotbed that is Australia with Leotrix being one of the most promising producers we've seen in the world of bass in quite some time.
Boasting a robust discography of bone-rattling originals and remixes, he has become a true fan favorite amongst the headbanger community for his merciless style of production fueled by his unique sound design and mind-melting melodies.
Easily considered one of the more in-demand talents out there, he is no stranger to the touring circuit throwing down at some of the biggest clubs and festivals which includes Ultra Music Festival, Lost Lands and many more!
Still buzzing off the release of "Follow Your Heart" and "Junk Mail," we took the time to get to know Leotrix a little bit better!
Leotrix – Junk Mail/Follow Your Heart | Download |
TSS: Who or what introduced you to the world of bass music?
Leotrix: When I was 8, I heard Pendulum's remix of "Voodoo People" by The Prodigy. I think that's what started it for me.
TSS: What made you fall in love with dubstep as a whole?
Leotrix: The variety of the sounds in the scene is what makes me fall in love with dubstep time and time again.
TSS: How would you say the dubstep scene has evolved since it first caught your attention?
Leotrix: There's more openness around the techniques. When I first got into the scene, everything was a secret. It was rarer to find out or know what presets or what settings everyone was using. I think that is all quite different now because there's just more producers showing their processes to the public.
TSS: DJing or production – which came first?
Leotrix: Technically, I started DJing when I was 8 but it was mostly just me mucking around in Traktor with a MIDI controller.
TSS: What was one piece of equipment that helped define your sound early on?
Leotrix: If Ableton's Operator was a physical piece of equipment, I'd say that is what helped define my sound.
TSS: Some of the biggest names in electronic dance music are Australians like yourself – is there something in the water in the land down under?
Leotrix: Haha maybe it is something in the water. I just think we really like to dance in Australia.
TSS: You've taken on the role of teacher launching a Patreon; how has that experience been?
Leotrix: Interesting. I love teaching and showing people how I work with music.
TSS: What words of wisdom do you have for up-and-coming bass producers looking to make their presence felt but feel overwhelmed having to juggle all these platforms?
Leotrix: Stay present and pay attention to your favourite songs. The details always help.
TSS: What does your studio setup look like these days?
Leotrix: Nothing too fancy. Yamaha HS7's, Pioneer XDJ-RR sitting on top of one of the HS7 monitors, and 2 macbook pro's I alternate between. And my rolling tray.
TSS: When you have a rough week or hit a wall creatively, how do you get yourself back on track?
Leotrix: I just try to relax purely. I try not to freak myself out over the process because I understand all creative people go through peaks and troughs in their endeavors.
TSS: 2023 is well underway; what can the world expect from Leotrix this year?
Leotrix: I've started writing an album which will probably be finished by the end of this year. Expect more vocals.
"Follow" Leotrix : | Facebook | Twitter | Soundcloud |
Comments
comments