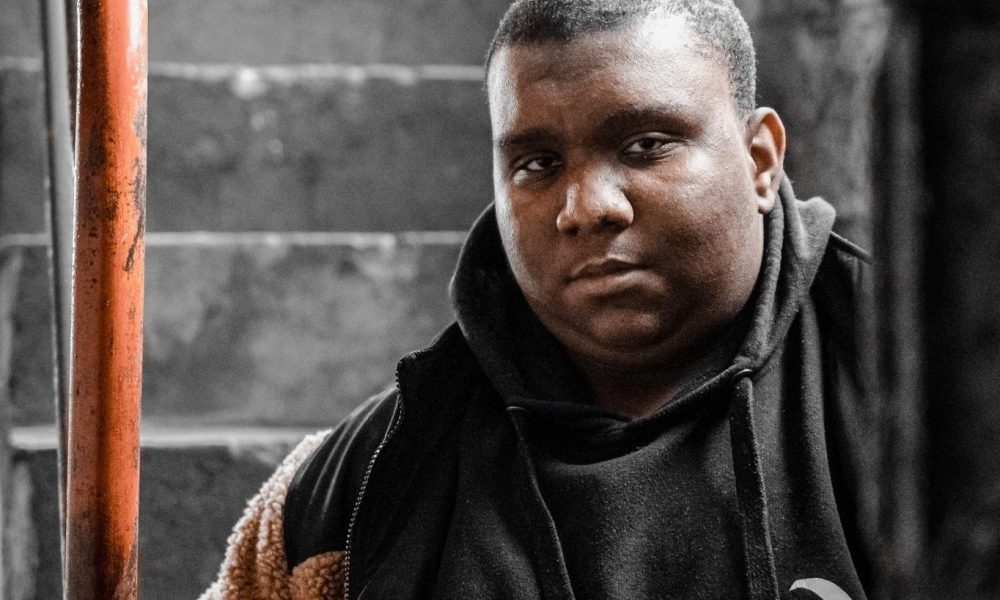 When it comes to the world of dubstep, it's easy to feel overwhelmed by the never-ending supply of talent out there, but it's safe to say Dr. Ushuu has separated himself from the rest of the pack thanks to his mind-bending sound design that continues to evolve with every release.
Popping onto the scene in 2017, his merciless production style made him an immediate fan favorite amongst avid headbangers and true bass enthusiasts; the Paris-based virtuoso continues to make a lasting impression on the Monstercat faithful with the release of his menacing new offering "Love Me" which was fueled by the emotions of heartbreak.
Fresh off the release of his electrifying new single, we took the time to get to know Dr. Ushuu a little bit better!
Dr. Ushuu – Love Me | Download |
TSS: Who or what introduced you to the world of bass music?
Dr. Ushuu: In middle school, I wanted to make friends because I had recently arrived in France so the kids there were talking about Skrillex and Borgore. So I did my research online on who they were and I immediately fell in love with their sounds!
TSS: What made you fall in love with bass music as a whole?
Dr. Ushuu: The musicality and how aggressive it was compared to other genres and also how melodic it can be!
TSS: How would you say the bass scene has evolved since it first caught your attention?
Dr. Ushuu: The evolution was massive and amazing! I'm very happy to see and be able to witness the evolution of the bass music scene not only in Europe and North America but also around the world.
TSS: For anyone who may not be familiar with Dr. Ush?u, how would you describe your music to someone who has never heard it before?
Dr. Ushuu: My sound is a mixture of my past and my future! Imagine a space themed atmosphere with a lot of melodic traits and future bass influences, all this fused with my heavy and screechy side!
TSS: When it comes to production, where do you find your inspiration?
Dr. Ushuu: Everything: Manga's (especially Naruto), watching space related movies and documentaries and also listening to my friends music or listening to my favorite artists music!
TSS: Speaking of producing, what hardware and software do you use?
Dr. Ushuu: I use mostly Fl studio with its plugins and Serum!
TSS: What was one piece of equipment that helped define your sound early on?
Dr. Ushuu: My PC!! Lol, but definitely the new fl studio update made me do a lot of better stuff. Otherwise, early on, just experimenting with everything and watching a lot of tutorials.
TSS: When you have a rough week or hit a wall creatively, how do you get yourself
back on track?
Dr. Ushuu: Playing video games! Or watching movies/animes/series and also I love hopping on my decks and djing!
TSS: Where and when are you at your most content/happiest?
Dr. Ushuu: Anywhere with my friends and family cause they love me and I love them!
TSS: Tell us about your new single, "Love Me," and how it came together.
Dr. Ushuu: "Love Me" is a love song which I wrote when I was broken-hearted. It led me to work on a style I've never worked on before. The UK vibes that we get in this track come from all the songs that I listened to when I was broken-hearted and helped me get through that rough patch.
TSS: Monstercat is a powerhouse label when it comes to electronic dance music; how does it feel to continue to have releases on such an esteemed imprint?
Dr. Ushuu:I'm still speechless! I love the team, I love the fanbase, and most importantly I feel at home! So I feel really happy releasing with them and I hope to get more releases. (ily monstercat)
TSS: 2023 has arrived; what can the world expect from Dr. Ushuu?
Dr. Ushuu:I'm planning on releasing loads of tracks this year, especially singles and EPs! I'm also planning doing more content for my youtube and the shows that are planned are amazing! Also, our team has been working insanely hard to make 2023 the biggest year ever so I'm very excited!
"Follow" Dr. Ushuu : | Facebook | Twitter | Soundcloud |
Comments
comments