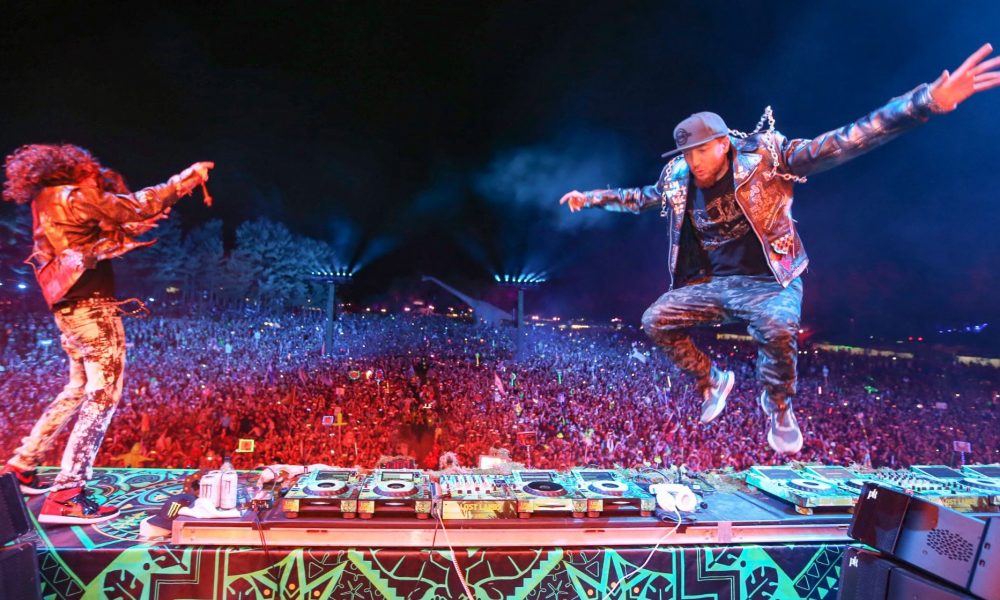 Headbangers rejoice! Excision and Sullivan King have to join forces for their fourth collaboration together coming in the form of "Fall Apart."
Originally debuted during their legendary back-to-back set at Lost Lands last year, their latest offering serves as another bone-rattling bass behemoth which is also the latest single of Sullivan King's forthcoming album.
"'Fall Apart' really quickly became one of my favorite tracks for the record, mainly because it has this really raw nu metal/2000's rock influence to it, which is something I definitely grew up on and loved." Sullivan King explains; "It's a really simple song that doesn't have a ton of complicated layers, which is something I've really appreciated learning from Jeff. I habitually tend to overthink/overdo things on a song and end up having to pull back from the chaos I throw into a project or idea, but Jeff is fantastic when it comes to making sure things are directionally clear and sonically understandable. Incredibly stoked for our 4th collab together, it really feels like the perfect mesh of all our prior tracks!"
Excision adds, "Always have a blast working with Sullivan King! I really dig the vibe of this track with the slow melodic intro and heavy drops. 'Fall Apart' went off when we premiered it at our Lost Lands B2B, excited to release it!"
Put your speakers to the ultimate test with Excision and Sullivan King's "Fall Apart" below. Enjoy!
Excision & Sullivan King – Fall Apart | Download |
"Follow" Excision : | Facebook | Twitter | Soundcloud |
"Follow" Sullivan King : | Facebook | Twitter | Soundcloud |
Comments
comments