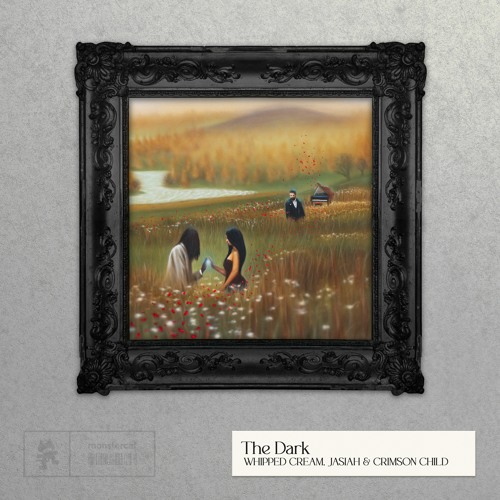 Wasting no time looking to make a lasting impression on 2023, WHIPPED CREAM hot streak continues with her most ambitious project to date coming in the form of "The Dark" featuring Jasiah and Crimson Child.
Coming as the latest single off her forthcoming Someone You Can Count On EP, which is set to be released March 8th on Monstercat, her newest offering is a chilling production that tells a story about toxic love and loss.
"There is love in holding on and there is love in letting go. "The Dark" is inspired by the concept of picking up a rose – it looks incredibly inviting and beautiful to hold, but it can puncture the skin. It's about a relationship where one person hasn't cut out their toxic behaviours and although beautiful underneath, they still damage the one they love most. It's learning to finally let go of what might be so beautiful yet painful and unhealthy, and head into the unknown, "the dark," WHIPPED CREAM explains.
Crimson Child adds, "In my eyes, "The Dark" is a song about love and loss. The feeling of a toxic relationship and its corruption of the soul. Being pulled in and out of love, confused as to your true feelings and being overcome by emotion when trying to make sense of it. I hope this record brings you the peace it brought me."
Her new single will also be accompanied by a music video which will be released on February 1st and will serve as a novel mixed-reality project developed in Canada's first volumetric capture facility. WHIPPED CREAM, Jasiah, and Crimson Child were shot by over 100 cameras at Metastage Canada, capturing them in real-time and transporting their holograms into a virtual reality environment.
Stream WHIPPED CREAM's "The Dark" below and enjoy!
WHIPPED CREAM, Jasiah & Crimson Child – The Dark | Download |
"Follow" WHIPPED CREAM : | Facebook | Twitter | Soundcloud |
Comments
comments