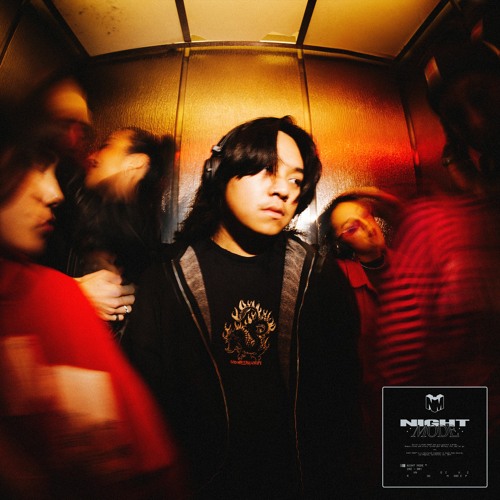 Proving once again to be one of the hottest names in the game, Knock2 has returned to his second home on the NIGHTMODE imprint with his new ROOM202 EP.
Still buzzing off the release of recent singles, "gettin hott" and "Make U SWEAT!," the San Diego native's latest offering comes equipped with six blistering track total showcasing his undeniable production prowess throughout building on his signature sound while drawing inspiration from grunge warehouse raves, 2010's electro, and early electronic pop music.
"All the IDS played in the set were demos and it only came to be finished as the release date came. I loved the entire process of writing and finishing this EP. I bought a new laptop and took it all the way to Vienna, Austria, to visit my girlfriend that I haven't seen in months. Nothing beats working in an unfamiliar place but finding comfort with the people you love. I wanted to bring back that special energy I felt listening to old electro and pop electronic music, but also push the soundscape further in today's sonics. That's why I got DEV on one of the records because I knew her voice was gonna spark a core memory for my generation. I wanted to showcase my range as a writer and producer creating genre-bending moments. As I'm typing this, the EP has not been finished yet. I feel the pressure, but I believe pressure creates moments. So here I am again, trying to prove one," Knock2 explains.
Smash that play button and take a listen to Knock2's ROOM202 EP in its entirety below. Enjoy!
Knock2 – ROOM202 EP | Download |
"Follow" Knock2 : | Twitter | Soundcloud |
Comments
comments