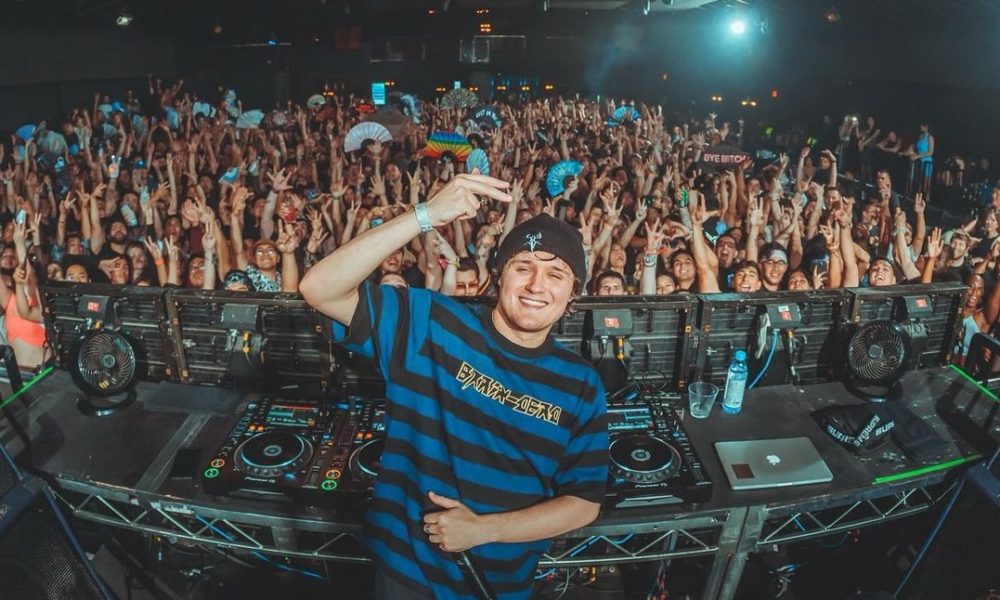 While CALCIUM builds strong bones, this Texas native builds strong bass and has become quite the familiar face when it comes to the world of dubstep and has been shaking skeletons since first popping onto the scene back in 2018.
Having himself quite the 2022 with a lengthy tour schedule in addition to dropping his Degrader EP, teaming up with Sullivan King for "Sleep" and recently delivering a relentless remix of Black Tiger Sex Machine, Hairitage, and Hyro The Hero's "Cheatcode," CALCIUM took the time to hit rewind and introduce us to the tracks that inspired him most.
These are the five tracks that have inspired him most over the years. Check them out below!
1. Svdden Death – Comprehension Barrier
CALCIUM:"I love this song because of the the flow and the rhythm and the patterns. The way it's put together is so appealing to me and my style. Shout out to Daniel."
2. Vince Staples – Sundown Town
CALCIUM: I love this song because it helped me through some rough times. This song comforted me when I was alone im my thoughts.
3. COPYCATT – Low Ride
CALCIUM: I love this song because of the grittyness. It resonates with me a lot. If I ever need inspiration, I always come back to this song.
4. AR the Bushmaster- Yellow Paint (VIP)
CALCIUM: I love this songs because it is an absolute classic in my opinion. AR is a massive inspiration to my style today and was who I mainly listened too in the earlier days of dubstep.
5. JID – Crack Sandwich
CALCIUM: I love this song because… well, yes it is a newer song, the mood and the atmosphere of the song is so pleasing to me. Not to mention the bars this man can throw on a song. It's a big dream of mine to get him on a feature.
"Follow" CALCIUM : | Facebook | Twitter | Soundcloud |
Comments
comments