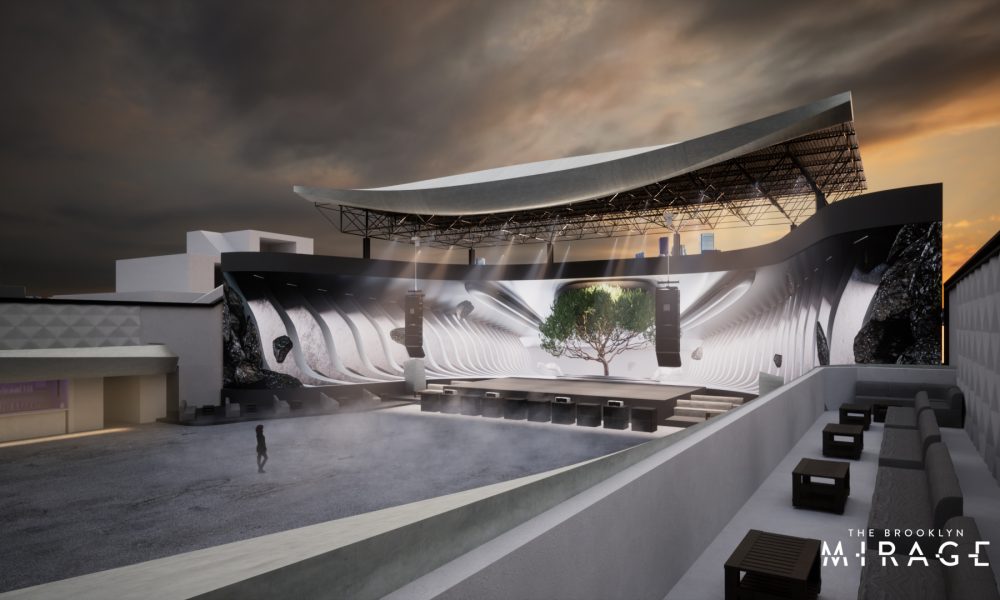 Avant Gardner has revealed the return of The Brooklyn Mirage with a full venue redesign for its upcoming 2022 season. They have been cranking on all cylinders since the first week of May. We made it out to the venue for Tiesto's back to back sold out shows. The venue has seen the likes of Alesso, David Guetta, Disclosure, DJ Snake, Kaskade, and more since May. Fisher will be bringing the energy this Friday July 29th and you do not want to miss his show. The tickets are sold out, but you can join the waitlist using the DICE app here.
Witnessing the one-of-a-kind 200-foot wide video wall topped by a 100-foot custom-built stage roof, and discovering various mezzanine and balcony levels as well as enhanced, unobstructed views of the venue's stunning new stage from the dancefloor up to the elevated catwalks was nothing short of exhilarating. The Brooklyn Mirage might have just taken the key to New York City for live music, nightlife, and entertainment as the biggest names in music descend upon the East Williamsburg mecca.
Avant Gardner's founder, owner, and chief creative officer, Billy Bildstein, charges forward with The Brooklyn Mirage's latest iterations. A collaboration between Bildstein and new multi-media studio Conveyor, the new design features one of the world's largest outdoor video walls at 200 feet in length and 30 feet high. Displayed over 1000 LED panels at 15K ultra-wide resolution, the roughly 30 million pixels will allow for film grade visual effects. With a custom-built media server and its processing technology, leading visual content creators from around the world will have the ability to go beyond traditional show visuals and create real-time generated experiences set in hyperrealistic environments. This is a first at this scale. HEINI is the NYC studio that you can thank for building and designing these upgrades.
The following renderings will help you visualize what can only be truly experienced in person. When you have iconic artist like Tiesto, it takes the experience to new levels. Be warned though. Once you experience this, you are only going to want to attend The Brooklyn Mirage for your musical moments.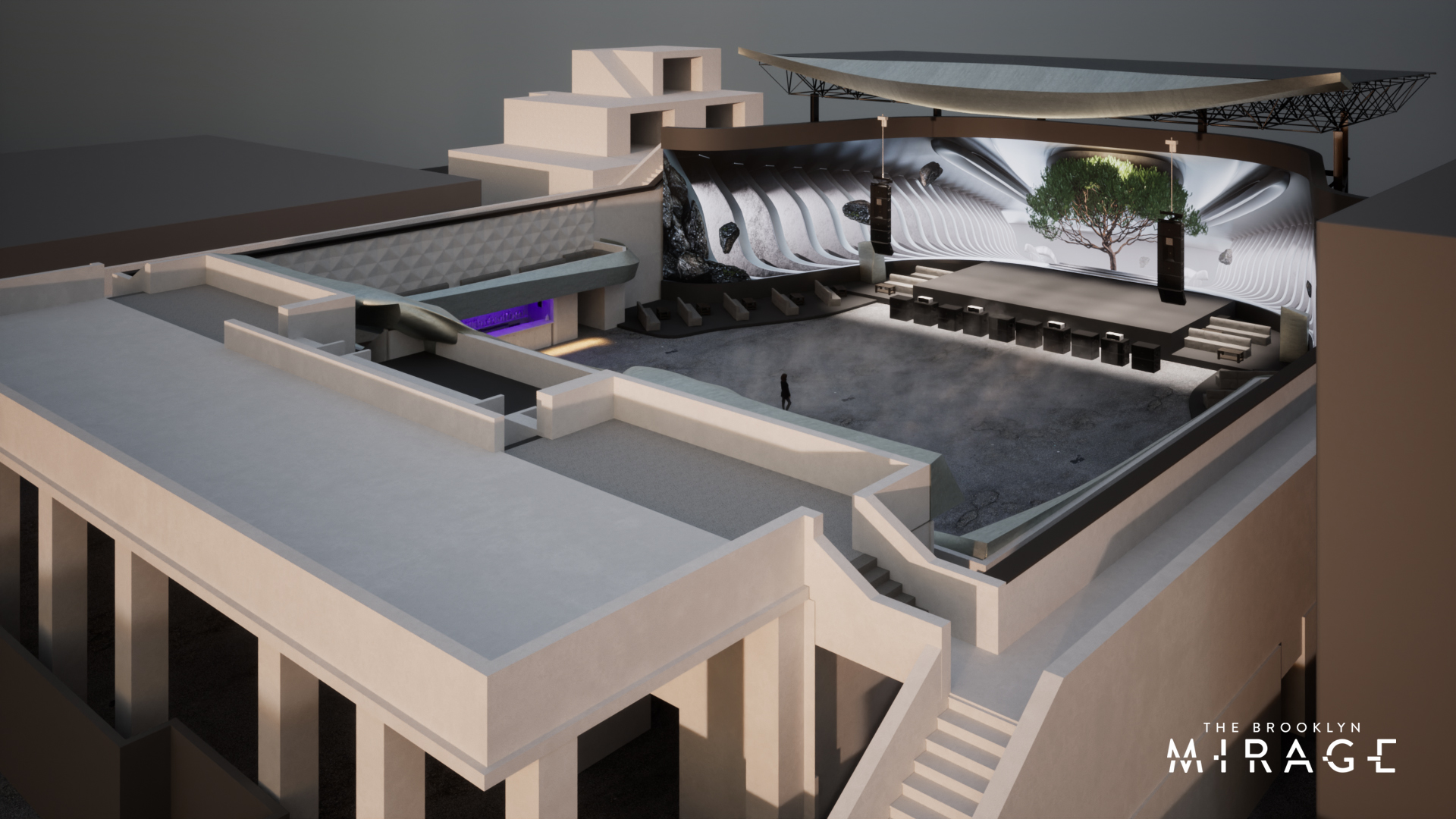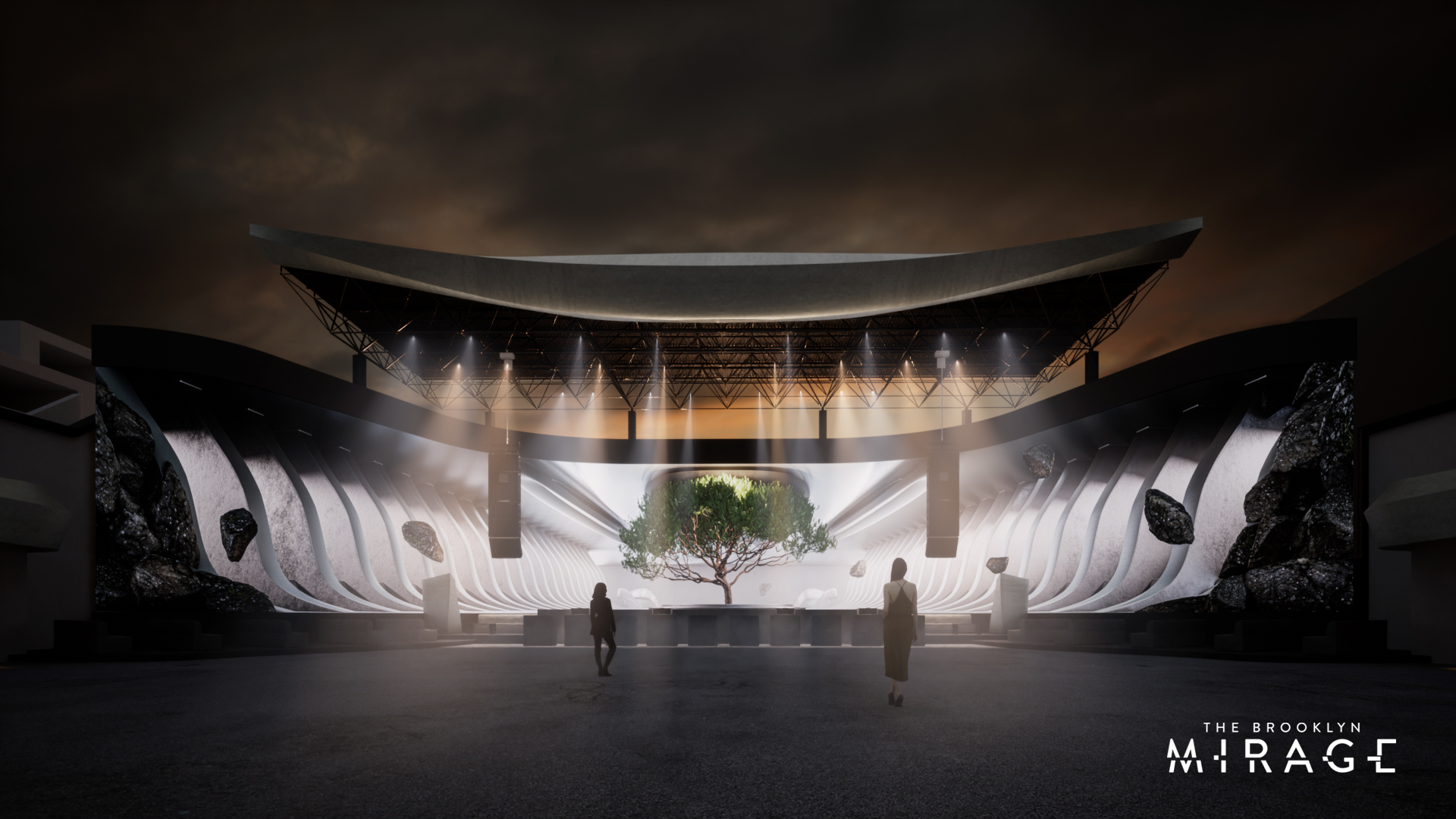 Dutch superstar Tiesto really put a show on. He delivered up some classics, while also blending in some more recent releases. The visuals were on full display and when I mention the pyro, I can still feel the heat. See the magic that came out that night in the photos from Chris Lavado below: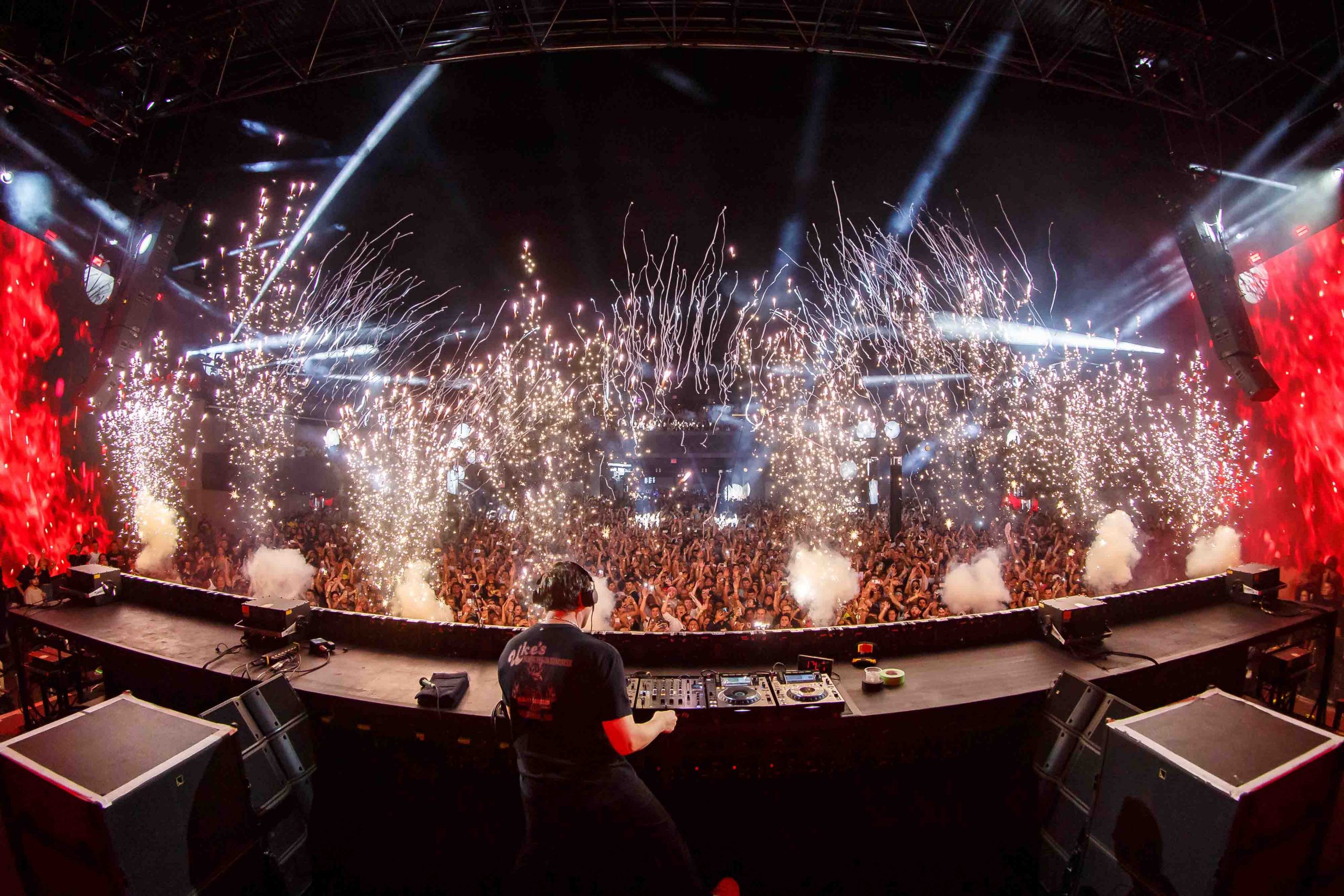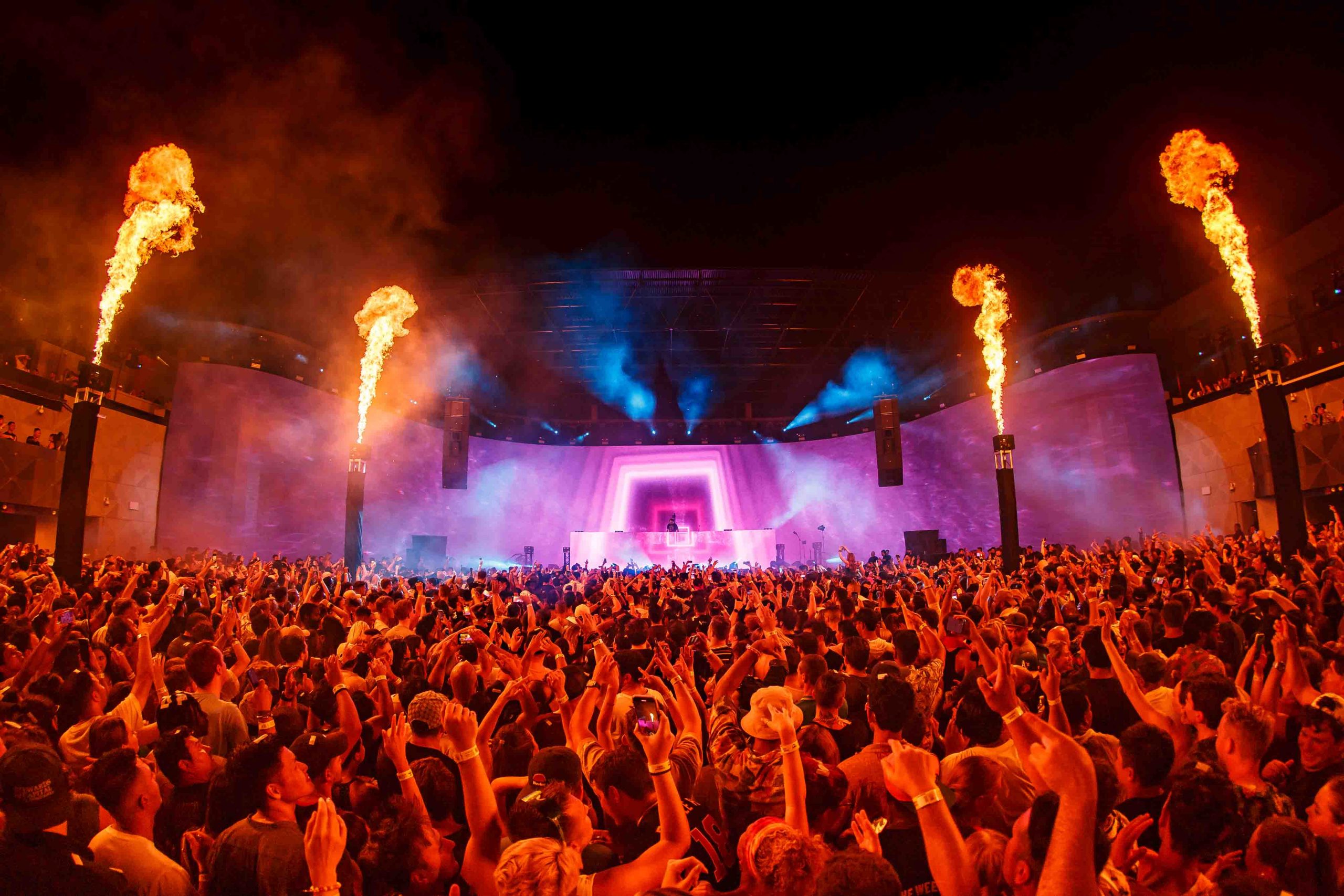 This 4K video of Gareth Emery's full live set will allow for you to see the massive LED board in action:

Kaskade mentioned this about his highly anticipated set:
"Returning to the Brooklyn Mirage is going to feel insane. My audience and I have been waiting a few years for these shows, and even under normal circumstances, we have out-of-body experiences together in this venue. After this 2-year wait, with all the anticipation and adding a second same-day show, I fully expect aliens to show up because it's going to be that hype."
You can see that The Brooklyn Mirage has your name written all over it. Check out the stacked lineup the Avant Gardner team has put together and grab your tickets before they are sold out: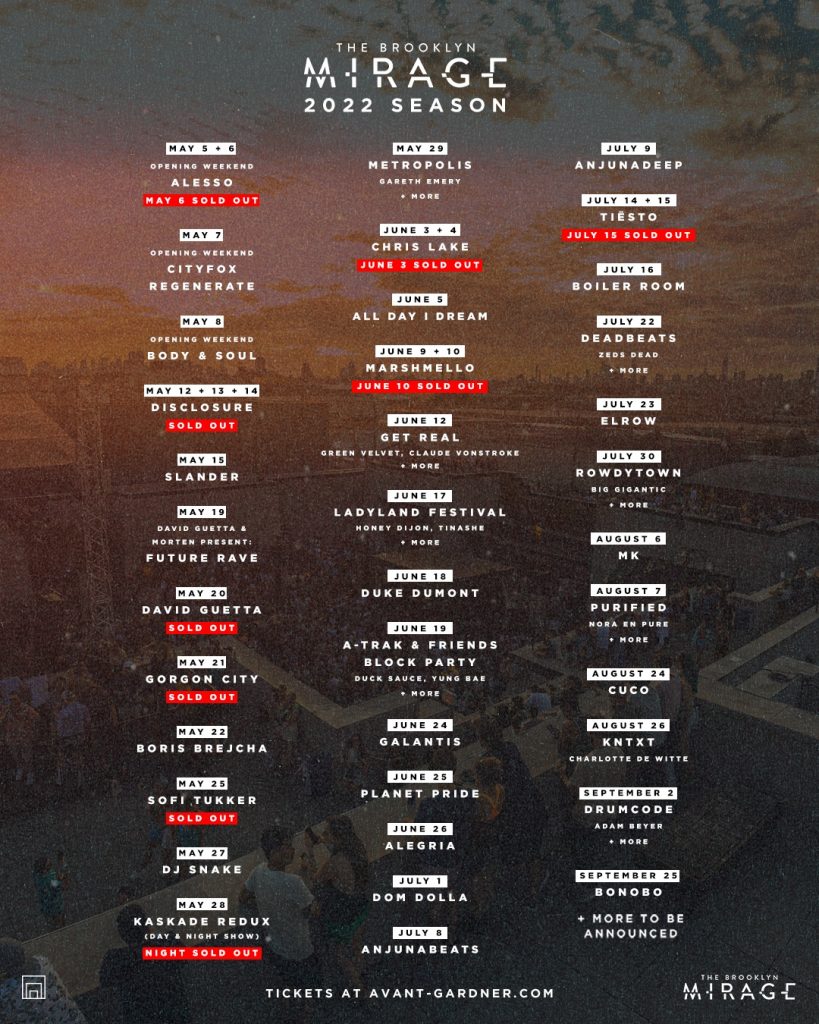 Comments
comments