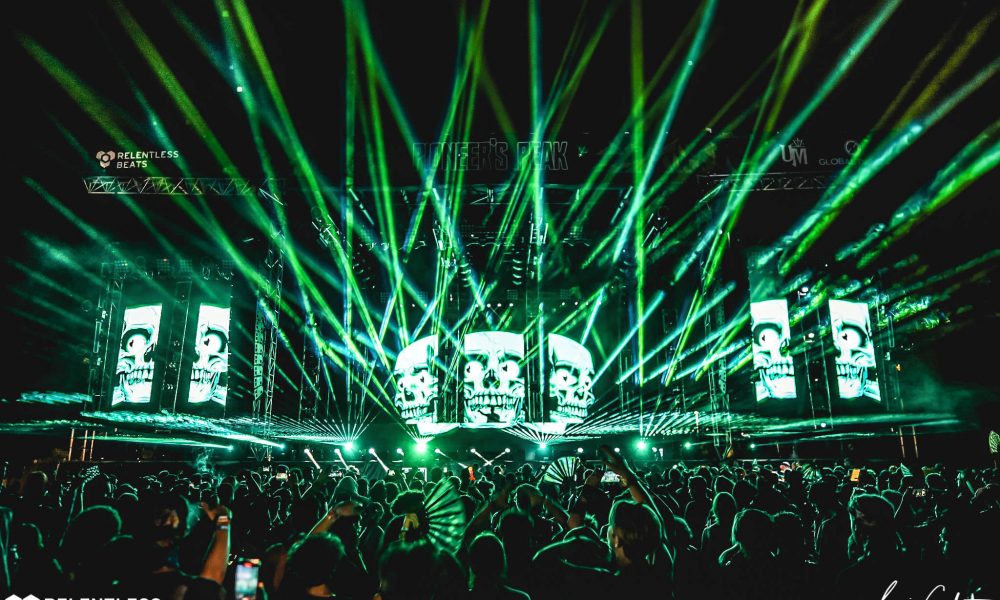 After Relentless Beats announced the return of Goldrush Music Festival last week, the events production company returned this week with the phase one lineup. Though the venue is new and we can expect some other changes, they promised that their lineup would be as stacked as ever, and boy is that true.
The phase one lineup features the likes of Excision, Seven Lions, Kaskade, REZZ, Chris Lake, Dom Dolla, Space Laces, G Jones, and a cast of other heavy-hitters. The lineup is diverse thus far and includes something for everyone over the span of its three days. We know the production will be strong, the bass will be turned up, and the dancing will be abundant due to the musical stylings from these artists.
The festival takes place from October 7-9 and tickets are available now. Tier one tickets at $199 plus fees are still up for grabs so get them now to lock in your spot at the fest for the lowest price. Also, if you purchase your ticket this weekend, your shipping fee will be waived! Payment plans are also available to give you all some flexibility.
Goldrush has been Relentless Beats's largest festival since its launch and we are stoked for the return of it at its new home at the Phoenix Raceway with a new theme to go along with it, Neon Dreams. So grab your tickets now and checkout the full phase one lineup poster below!
Goldrush Music Festival | Tickets |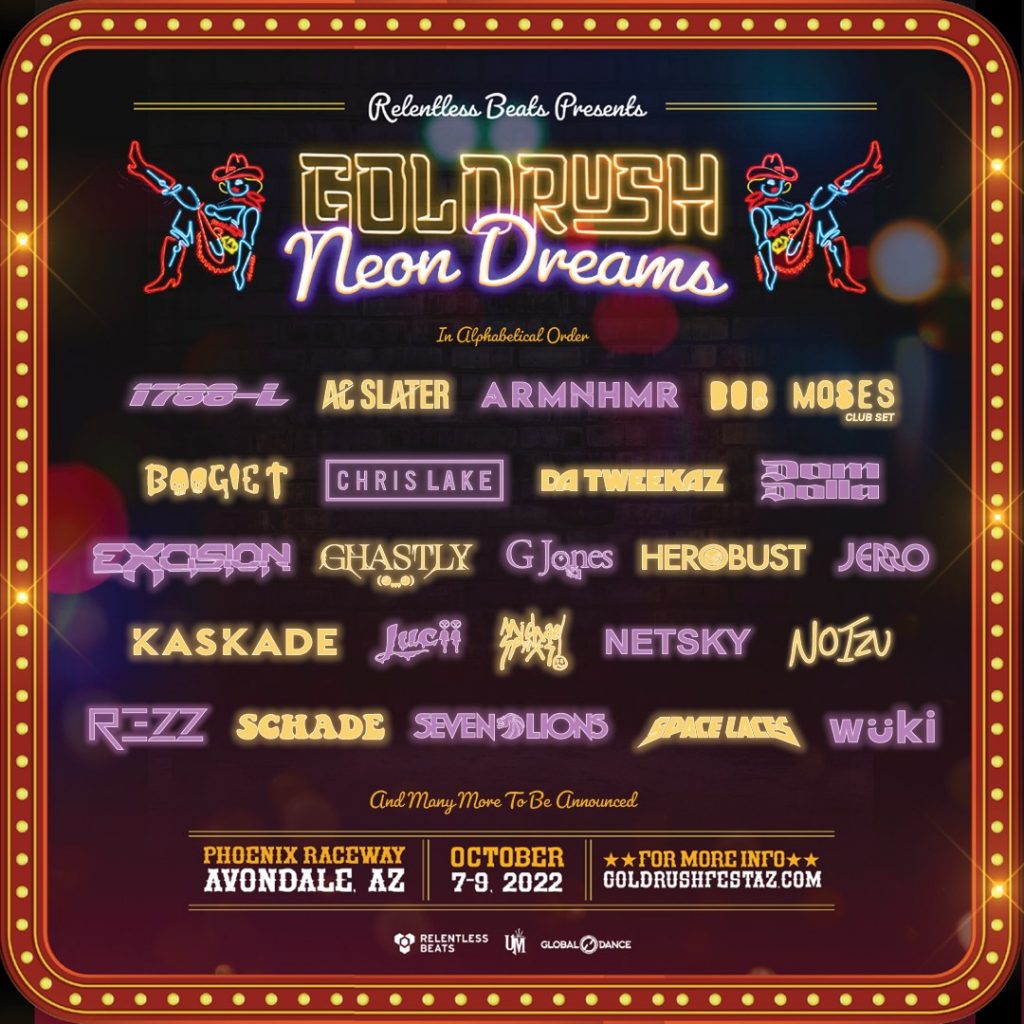 "Follow" Goldrush Music Festival | Facebook | Twitter | Website
Comments
comments