A couple of weeks ago we sat down with UK DJ and producer James Edward Lee Marsland, better known by his stage name "James Hype." The talented musician and artist has a bright future ahead and you are going to enjoy getting an inside look into his early beginnings, years of continuously grinding it out on the decks in north England, and collaborations he hopes to secure in the future. I recommend you listen to his single "Ferrari" here while you read through this exclusive interview that took place at Domaine Atlanta here in Atlanta, Georgia on July 8th, 2022.
TSS: Welcome to Atlanta. Is this your first time? What's your favorite city to play in the states and why?
James Hype: This is my first time in Atlanta. I have passed through the massive airport a couple of times, but this is the first time actually playing in the city. Let me tell you something about the US of A as a spectator. Everyone thinks that their city is the best and that every other city is crazy. That's what all Americans think. I don't want to alienate anyone because I have played some cities only once and other cities multiple times. I will say this, I always have fun playing in Miami, I always have fun playing in LA, I always have fun in D.C. It can honestly go off anywhere. Sometimes, the best shows are the ones you have to drag yourself out of the hotel room. The ones where you just aren't feeling it. Those are the best shows. I'll say this though, my favorite country is the USA.
TSS: We heard that you DJ'd several nights a week in your hometown starting at 18. Can you tell us what you learned from all sets?
James Hype: When I was 15 or 16 years old, I was DJing from then on. I was playing friend's birthday parties, doing sweet sixteens. I had no idea what music people were into. I was just playing the music that I liked. This is going to show you how old I am, but I used to play out fidget house. When I was 18, I started making mixed CDs and went around to local bars and gave it out to anyone who would take it off me. Eventually, someone called me up and paid me to come play at their local bar. It was a very small bar. That was the first time I met all the DJs. After the bar closed at night, all the DJs would stick around and drink. I was able to learn more about music as a whole. Things kinda progressed from there. I moved onto the clubs and handed out CDs there. I was DJing at a local club in my hometown of Liverpool, UK seven nights a week. I did that for 5 or 6 years. I was DJing all over the north of England.
All those hours spent DJing taught me several things that I use today. It taught me how people react to music. Being able to read the crowd. I know how to read the crowd as I have so much practice doing that. I know a lot of older music too. That helps me stand out. I was able to test productions I was making live. This allowed me to hone the production side of my craft.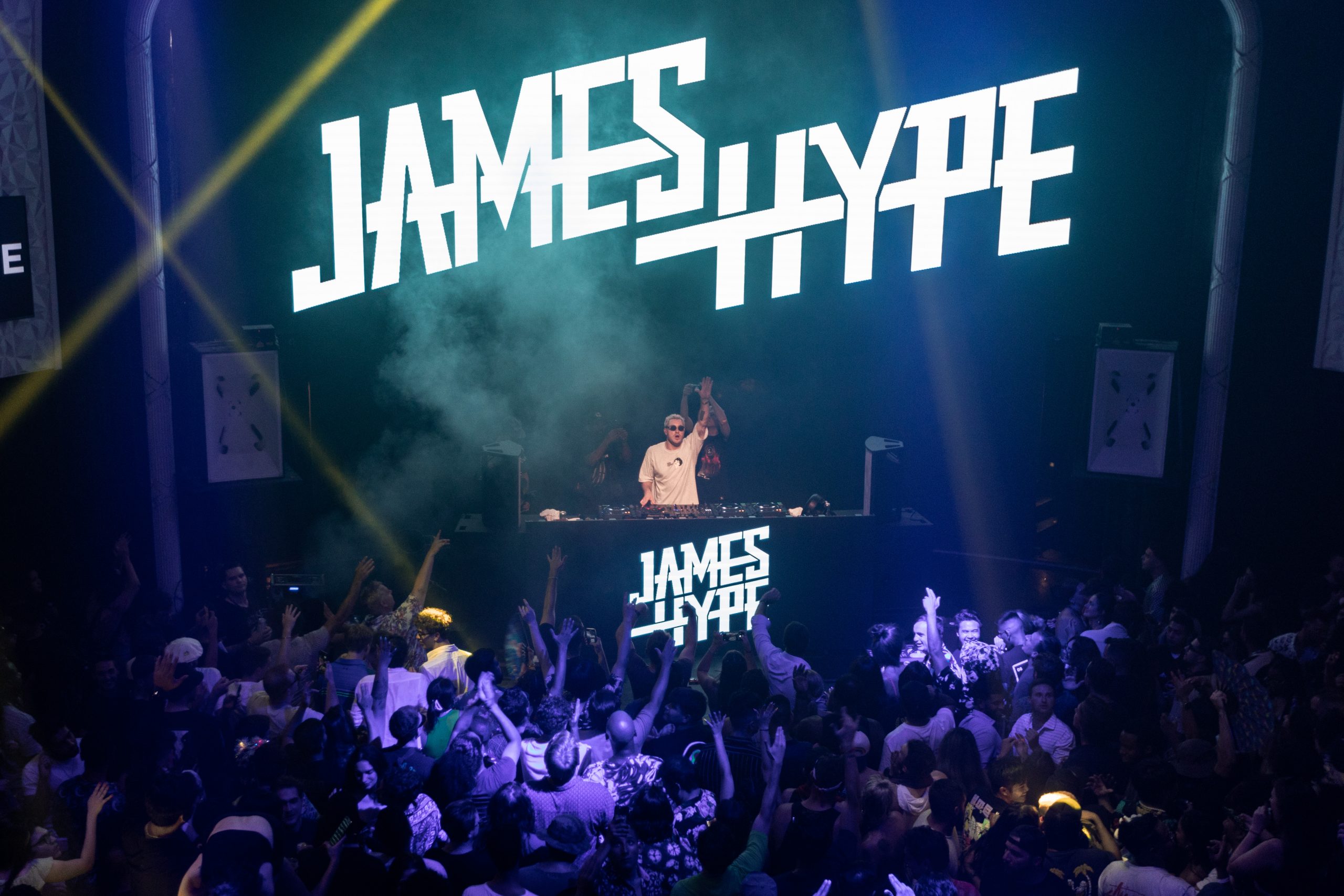 TSS: How do you approach your sets? Is it on the fly or do you have a plan going in?
James Hype: I do a lot of planning. I kind of believe you can read a crowd by what artists are on the lineup. What time my set is. What culture I am in. I believe you can do 70% of the crowd before you even get there. Sometimes I am wrong. I always have a plan b. If I am in a certain country, I know I can play certain records and the audience will connect with that. In order to DJ at the speed that I do, I kind of have to plan otherwise I would spend half my set looking for records.
TSS: This was your first EDC Vegas and your set went off! What surprised you the most during your time in Las Vegas?
Yea, this was my first EDC Vegas. It's a massive festival. It surprised me how many people were dressed up for the festival and walking around the Vegas strip. I really didn't expect that. The festival literally takes over the whole town. Another thing that surprised me was how big the stage I played at got as soon as I started my set. The stages opened at 6pm and my set was at 8pm. Really didn't expect that to happen.
TSS: To dig further into your EDC Vegas set, that unreleased remix of Oliver Heldens & Nile Rodgers single, "I Was Made For Lovin' You" goes. How did that remix come about? When can we expect it to drop?
James Hype: It will be out sometime in July. (The remix released this past Friday and you can stream it below)

TSS: In an interview with iHeartRadio back in 2017, you mentioned that your mom would often play R&B around the house when you were younger. Can you tell us more about the influence your family had on you musically?
James Hype: Well my dad has terrible taste in music. So, it's just a question of what influenced my mom. That's exaggerated. When I was a kid, my mom and dad got me piano lessons. When I got to 10, I was like, this is not cool. My mom has a really good musical knowledge as well. I didn't really know this when I was a kid. I just knew that she listened to a lot of music. I know a lot about music. You play two seconds of a record and I can tell you what it is. My mom is like that too, but I didn't really realize that until five years ago and realized we are the same in that regard.
TSS: We have just crossed over the halfway mark of 2022, who are some collaborators you would like to link up with in the studio before year's end?
James Hype: I want to collaborate with Diplo. Kah-Lo would be a good one as well. My ultimate singer collaboration is The Weeknd. (If you tune into the latest "Moving Differently" episode you will hear that one of these collaborations is already under way)
TSS: You have your own label, Stereohype. How are you selecting which tracks to sign?
James Hype: It's really really simple. Would it be exciting to play in the club. I have a guy I work with and we go over music together. We often get submissions and we think to ourselves, this would get a lot of Spotify streams, but wouldn't do well in a club. That is not our objective. Unless, it will do well on Spotify and do well in a club set.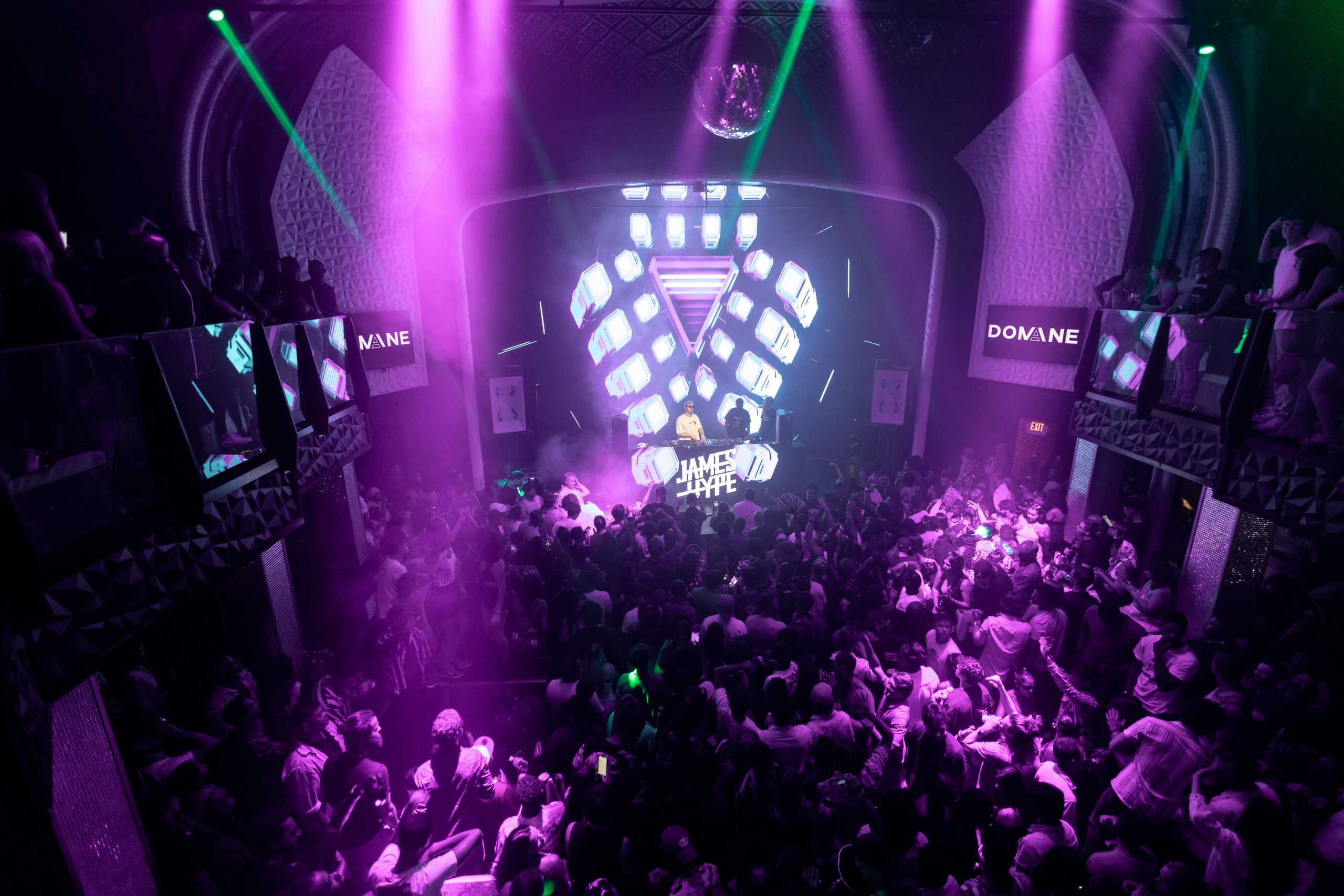 TSS: To address the elephant in the room, "Ferrari" is quite literally everywhere. People can't get enough, including us. What was the reaction when you tested it out the first time back in 2019?
The first reaction was probably mediocre, BUT when I was playing it in 2019 I was playing it on big stages and festivals. It was unknown at the time. People feel it a bit, but if you aren't familiar with the vocal, it will take you a bit to connect with it. Through the pandemic I was playing it out on all my live streams. One of the ways I was testing during the pandemic was to include it in my sets and see the reaction. Every time I played "Ferrari" the comments and likes would go through the roof. People have ripped it and uploaded it to YouTube. There are a couple of uploads that have hundreds of thousands of views. I knew it was special.
James Hype – Ferrari | Download
TSS: We've heard that when Kelli-Leigh agreed to sing on "More Than Friends," you felt like the stars had aligned. Have you felt this feeling at other times over the years? If so, when?
James Hype: When things happen I normally focus on how things could be better. There are definitely times in my career where I look back and think, that definitely went how it should have gone. Even the release of "Ferrari." It came out on a Tuesday. The release was rushed after it was discovered that someone had ripped it off. We wanted to get it out as soon as possible before someone thought we had ripped off the other record. It was only a matter of time before someone was going to rip it off.
TSS: What are some upcoming releases the fans can chew on while they wait for them to drop?
James Hype: There is a new tune called, "Helicopter" that is coming out soon. Real #HYPEfam already knows. I have a couple of VIPs that I will be playing out at Brooklyn Mirage on Sunday July 10th. There are a couple of collaborations that are currently in the works. Like you said, that unreleased remix of Oliver Heldens track is dropping soon.
"Follow" James Hype: Instagram | Facebook | Twitter | Soundcloud |
Comments
comments