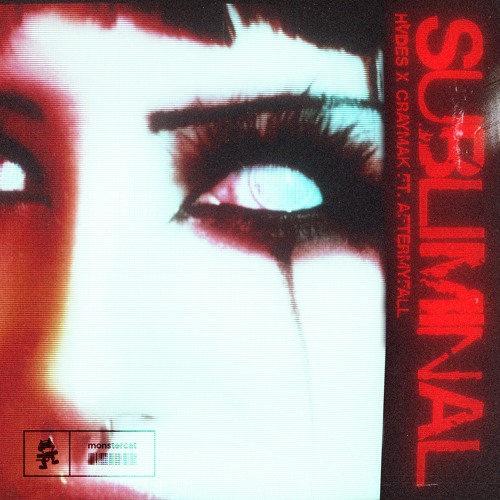 HVDES has returned to Monstercat teaming up with CRaymak for their unfiltered thrasher of a collaboration, "Subliminal (Even The Ghosts Are Laughing)."
Always one to provoke true emotions when it comes to her productions and striking vocals, "Subliminal (Even The Ghosts Are Laughing)" sees these two put their creative minds together once again to deliver a sinister bass beast.
"This song was a source of healing for us because when we wrote it, Christien and I had both gone through really tough breakups and come out of extremely emotionally abusive relationships. So it felt good to just let all the negativity out in a super heavy and aggressive way, HVDES shares. "Most people don't talk much about these kinds of emotions because everyone wants to portray themselves as a pillar of magnanimity, like they're the most morally aligned person in the room, free of any negativity. But the reality is, allowing yourself to feel these things in an open, honest, and unfiltered way is truly the only way to process and move through them to reach a place of forgiveness and peace. It's part of the dualistic nature of life, love, and being a human being. We just wanted the song to be a raw expression of that. No filter, no sugar coating, just reality."
Take a listen to HVDES and CRaymak's "Subliminal (Even The Ghosts Are Laughing)" below. Enjoy!
HVDES & CRaymak ft. AFTERMYFALL – Subliminal (Even The Ghosts Are Laughing) | Download |
"Follow" HVDES : | Facebook | Twitter | Soundcloud |
"Follow" CRaymak : | Facebook | Twitter | Soundcloud |
Comments
comments