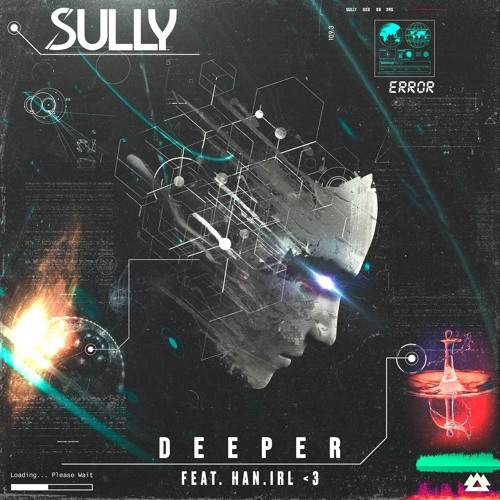 Have you heard the news? Wakaan fan-favorite Sully has struck again hitting bass music lovers with quite the curveball switching things up with his newest offering, "Deeper."
Always considered quite the bass enthusiast since first popping onto the scene in 2019, he's now ventured out of his comfort zone in terms of production to deliver a simulating melodic bass beauty featuring an alluring vocal offer han.irl.
"'Deeper' has been an ongoing project for about four years now and, to this day, is still my favorite track I've ever worked on. It's gone through so many revisions over the years and there were many times when I felt like I lost sight of what the end result should sound like. But I always knew this song was special to me and I couldn't be happier that I saw it through," Sully explains.
"'Deeper' showcases what the future sounds like from the Sully project – while I'll always be passionate for experimental sound design and unique rhythms – I have always had a DEEPER passion for melody and songwriting. I couldn't be more excited to start this new chapter of my musical journey with the community and I think 'Deeper' is the perfect segue into this new world."
Never one to shy away from experimenting, Sully's "Deeper" once again showcases his production prowess in what is the first of many mind-blowing new tunes. Check it out below!
Sully ft. Han.irl – Deeper | Download |
"Follow" Sully : | Facebook | Twitter | Soundcloud |
Comments
comments