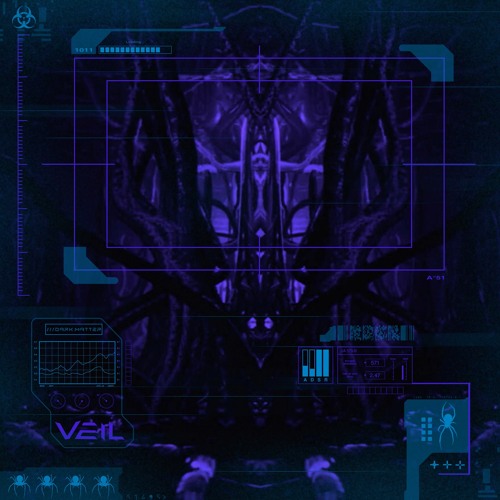 After serving up her cerebral collaborative single "Deception" with Mythm, VEIL has struck again with the release of "Dark Matter."
Proving once again to be one of the most promising producers in the world of bass, her latest offering is a mind-bending bass beast that is quite the rollercoaster ride from start to finish.
"Dark Matter cannot be observed, however it is said to be the concrete holding our protons and nuclei together, granting us the ability to be humans in the human body. It is said to be critical to the evolution of our universe, the emergence of stars, planets, and even life itself. It does not reflect, absorb, or emit light or energy – and we only know it exists because of the effect it has on objects that we can observe. It slows down the expansion of our universe, quite literally holding us all together like an attractive force," VEIL explains.
"I've always been perplexed by the larger questions around the universe, dark matter, black holes, galaxies, etc. It helps to bring peace and perspective to my human endeavors. I hope pondering this invisible, yet essential composition of particles a bit with some heavy bass may bring you as much curiosity, perspective, and gratitude as it brought me. I hope it can be a reminder that we are all connected and to be kind to each other and the universe!"
Put your speakers to the ultimate test with VEIL's bone-rattling new tune "Dark Matter" below and enjoy!
VEIL – Dark Matter | Download |
"Follow" VEIL : | Facebook | Twitter | Soundcloud |
Comments
comments