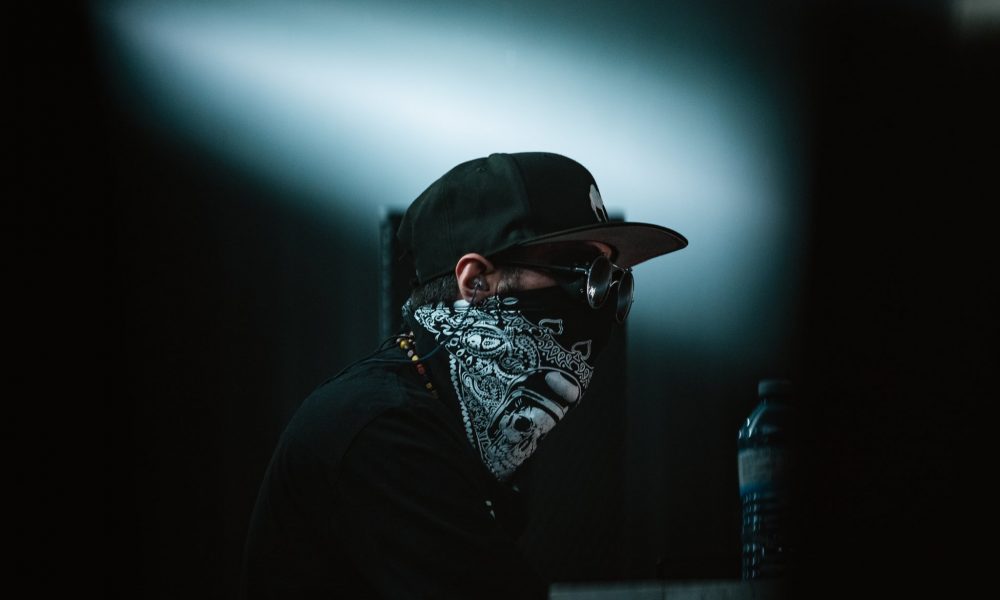 Boasting quite the bone-rattling discography since first popping onto the scene back in 2016, Soltan has just unleashed one of the biggest collaborations of his career (literally and figuratively) joining forces with Shaq (DJ Diesel) for "Dawn Of The Dead."
Being a true production mastermind when it comes to producing guttural bass music, his journey into the spotlight of the dubstep community wasn't easy considering he grew up in Tehran, Iran with electronic dance music being banned and even considered punishable by law. Thankfully, that didn't stop Soltan on his mission.
Still buzzing off the release of "Dawn Of The Dead," we took the time to chat with Soltan to get to know him a little better and go down memory lane a bit to see how his Soltan came to be.
Check out our interview with Soltan below and enjoy!
DJ Diesel x Soltan – Dawn Of The Dead | Download |
TSS: Who or what introduced you to the world of bass music?
Soltan: I got introduced to bass music and dubstep by listening to Skrillex's remix of Lady Gaga's 'Born This Way' back in 2011 when my friend brought me his USB flash drive full of new music.
TSS: What is it that made you fall in love with the genre?
Soltan: At first, it was weird listening to those sounds and "noises", but every time I listened and relistened, I was more attracted towards it. The ground-shaking and energetic theme of Skrillex's songs were impeccable.
TSS: When did you decide to start producing?
Soltan: I got into music composition and production when I started to do more research on how Skrillex made his songs. Officially, I started working on my music production in 2012.
TSS: When it comes to production, where do you find inspiration?
Soltan: I mostly find my inspiration through Middle Eastern artists like Arash, Nancy Ajram, Amr Diab, and others. In dance music, Space Laces has been my biggest inspiration.
TSS: You're from Tehran, Iran. Has the city had any influence on your music?
Soltan: Unfortunately due to the illegality of electronic dance music in Iran, all the influences have been only found on different mediums like reading up on world history and the internet.
TSS: Tell us about the dance music scene in Iran, is it true dancing is punishable by law there?
Soltan: Dance music is underground in Iran. Not many people know about it and due to sanctions, streaming platforms like Spotify and Apple Music are banned. Pop music producers usually combine house and pop to generalize it but that's as far as it goes. Due to Islamic laws, dancing is not allowed at the concerts
TSS: Speaking of producing, what gear and programs do you use?
Soltan: I don't have many analog gears. I used Image-Line FL Studio from 2012 until 2018. I
have been using Ableton Live since 2018. My favorite digital synthesizer plugins are Sytrus by Image-Line and Serum by Xfer.
TSS: When you have a rough week or hit a wall creatively, how do you get yourself back on
track?
Soltan: I read history books and watch historical and cultural documentaries on the internet.
TSS: You seem to collaborate with artists more often than not. Why do you choose to go that route as a producer?
Soltan: Collaborations mean new friends for me and it can eventually make them more than just a regular friend. I also love to work on music with other producers to learn things from them.
TSS: Tell us a little bit about how your hard-hitting new track "Dawn of the Dead" with Shaq came together.
Soltan: 'Dawn of the Dead' is about Osiris, one of the ancient Egyptian gods,
the embodiment of the dead and resurrected king. Since Egyptian mythology inspires me, I talked about it with Shaq, who I thought exemplified the larger-than-life character I was trying to portray in the song. He loved the idea as well… and here we are!
TSS: What words of wisdom do you have for up-and-coming bass music producers out there looking to get their music heard?
Soltan: Always put quality before quantity. The goal is to make a timeless record, not something that we forget instantly after listening. I take as much time as I need to produce a quality track.
What does Soltan have in store for the rest of 2022 and beyond?
Soltan: I have more songs ready to be released this year and I look forward to them with you all, finally. My heart has gone into the next year's worth of music and it's finally time to release fresh tracks with a history behind them. My EP is being released very soon with some friends at Never Say Die, and I can't wait to show you.
"Follow" Soltan : | Facebook | Twitter | Soundcloud |
Comments
comments