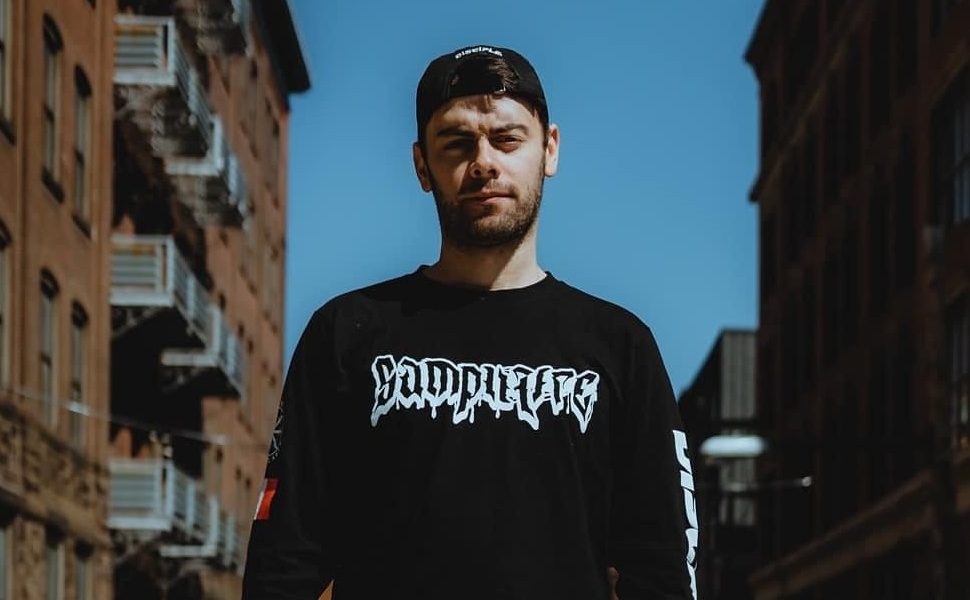 Wasting no time after connecting with Barely Alive to serve up "Power Alliance," Samplifire is causing a ruckus once again on Disciple Round Table with the release of his Ragnarok EP.
After giving us a taste of what's to come unleashing his fury with the title track alongside Kompany, his latest offering comes together as a relentless music journey through a guttural barrage of bass being a true mind-melter that will leave avid dubstep fans in awe.
Being a certified slapper when it comes to the TSS criteria, Samplifire took the time to deliver a track-by-track breakdown Ragnarok EP allowing bassheads to gid a little deeper as to who this bad boy came to be.
Check out the French talent's dissection of his new EP below. Enjoy!
Samplifire – Ragnarok EP | Download |
Thank you for the interview! Glad you liked it!
The general idea with the Ragnarok EP was to combine elements of my previous EP 'Loki EP' released in march 2021 and elements of what I want to play in my sets, the crazy stompy tunes with my sound design takes on it!
Behind that evident show aspect, Ragnarok means the end of times in the viking mythology and I think that it was a perfect name to put a stop to the viking sounds saga I had since 2020 with Berserker! It was incredibly satisfying to develop my sound in this world and blend the cinematic + electronic sounds deeper even than before! Now, does it mean that I won't revisit this in the future? We'll see…
I think that each of these 4 tracks have something different going on, starting with the title track Ragnarok with my friend and legend Kompany! This track took the longest simply because we wanted to find the best blend of styles between the viking flavour and the Kompany sound designs. I'm really proud of the introduction work and how it develops throughout the track, getting influence from OG riddim sounds in drop 2 and ending on a stompy melodic drop 3!
Then, track 2 'Fenrir' feels like entering the battlefield, for the last big battle! Fenrir is also related to Norse mythology because it is the name of the God Wolf, a devil force causing the Ragnarok (apocalypse). Fenrir goes straight to the point and keeps getting more intense as the track progresses, barely enough time to breathe and get a sense of what is happening, no one said it would be easy…
Track 3 'Friction' takes the element of Fenrir but goes even harder on the sounds, even less introduction work, even less preparation for the drop, its all happening at once, be prepared soldier, the end is near!
Finally 'Hel', daughter of LOKI and goddess of the dead marks the end of this saga… We know the world is lost to the evil forces, we won't be able to stop Ragnarok. Let's fight till the end until Hel welcomes us to the underworld realm. Really proud of that organ + violin combo it felt right for Hel! Fun fact the drop sound is the intro violin stretch and processed heavily to act as a bass synth, felt like it worked!
Now in the underworld, who knows what can happen…
"Follow" Samplifire : | Facebook | Twitter | Soundcloud |
Comments
comments