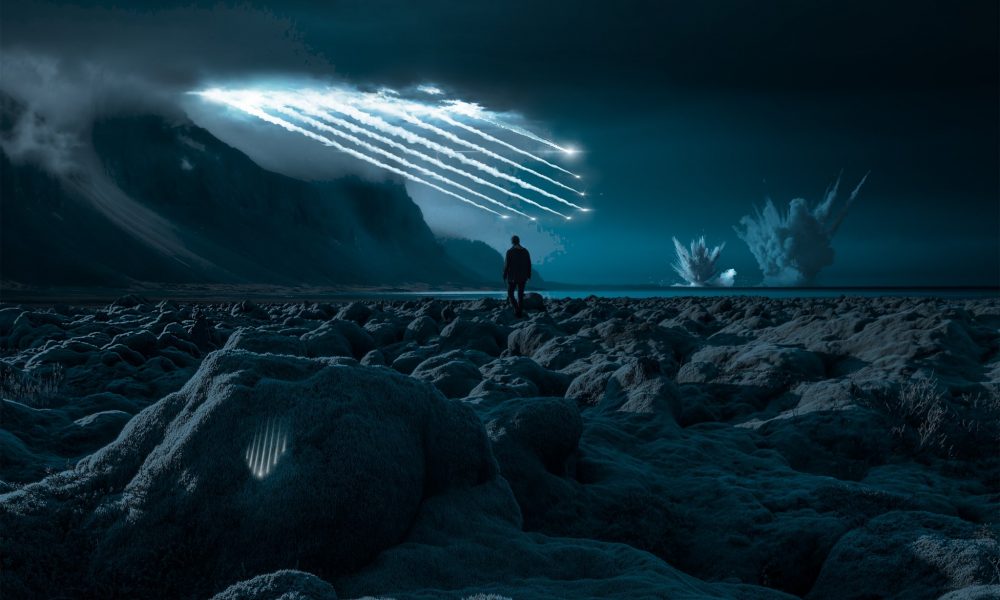 NURKO has been a force in the melodic bass game for years now and for good reason. The New Jersey native has been around artists since birth and has used his musical upbringing to create a legacy for himself. His first big track, "Goodbye," released in 2015 and soon after was followed by "Your Embrace," which garnered over 2 million streams and YouTube channel placements on MrSuicideSheep and Chill Nation. Continuing the momentum, NURKO released an unofficial remix of Halsey's hit single 'Without Me,' which went on to surpass 40 million plays on YouTube tastemaker channel Trap Nation. With another countless hits in between, it is same to say that NURKO is a force to be reckoned with. Fast forward to today, NURKO is back on the release radar with his highly anticipated 'Arrival' EP and we have the premiere for new progressive bass anthem "Breathing Again" featuring skye silansky.
"Breathing Again" is an emotional ballad detailing the connection between two loved ones. Silansky's vocals provide the emotional weight of the song while NURKO's high-energy productions serves as the backbone leading into the climax. A trance buildup increases the feeling in the song before leading into a drop filled with triumphant synth work which will get anyone pumped and in their feels. I can already hear this song being a hit on main stages across the upcoming festival season. It was made for the big stage with its heart-fluttering production and intensity.
You can stream and download "Breathing Again" along with the full 'Arrival' EP now via Proximity. The EP also features additional production and vocals from a wide range of artists, such as Chandler Leighton, Crystal Skies, KnownAsNat, and JT Roach. From start to finish, the atmospheric endeavor audibly boasts NURKO's signature emotional touch, a perfect addition to his flourishing back-catalog. You can also catch NURKO live as he recently began his 16-stop North American tour. The full schedule is listed below. So check out "Breathing Again" now with the rest of the 'Arrival' EP and prepare to be caught up in the feels.
NURKO 'Arrival' March and April 2022 U.S.A. Tour Dates
Mar 18, 2022 – New Orleans, LA – The Hangar
Mar 19, 2022 – Charlotte, NC – Serj
Mar 24, 2022 – Denver, CO – Church
Mar 25, 2022 – San Bernardino, CA – Beyond Wonderland
Apr 7, 2022 – Boston, MA – Red Lantern
Apr 8, 2022 – Minneapolis, MN – Skyway Theatre
April 9, 2022 – Atlanta, GA – WISH
Apr 15, 2022 – Tucson, AZ – Gentle Bens
Apr 16, 2022 – Waukegan, IL– Bass Station
Apr 22, 2022 – Los Angeles, CA – Hollywood Palladium
Apr 23, 2022 – Tampa, FL – The RITZ Ybor
Apr 24, 2022 – Dallas, TX – Ubbi Dubbi
Apr 28, 2022 – Lexington, MA – Clubhouse
Apr 29, 2022 – New York, NY – Webster Hall
NURKO – Breathing Again (feat. skye silansky | Download |
"Follow" NURKO: | Facebook | Twitter | Instagram | Soundcloud |
Comments
comments