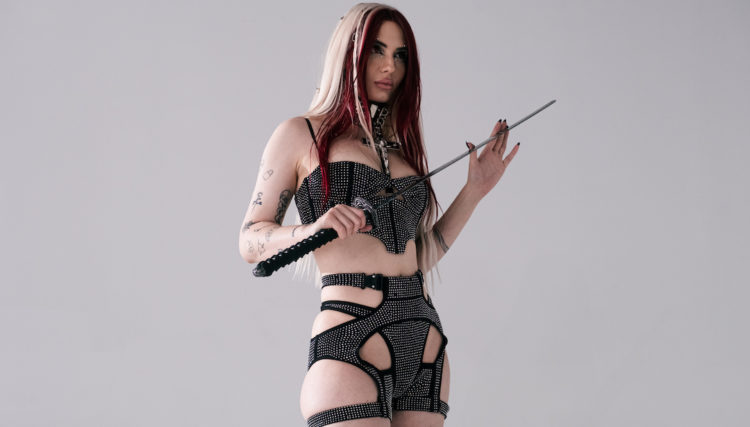 The new chapter of Lucille Croft has officially begun as we continue to trudge through 2022 with the Australian talent transforming into her post-human form, Patient X to unveil her debut body of work.
Serving as a 5-track offering is a menacing fusion of the hard-hitting genres of tech-house and techno while incorporating industrial elements throughout creating for an exhilarating listening experience throughout being cut from the cloth of a sci-fi action thriller soundtrack.
Lucille Croft shares, "I was once human, like you. I was under their control, the harder I fought, the worse it got. Every word I spoke, every step I took, all of it, was preordained. I was molded, twisted, shaped, into 'their' version of the perfect human, the perfect artist, the perfect woman.
They offer you the future, peace, happiness. What they're really offering is the removal of your humanity, loss of control. They wanted me to be compliant, obedient, they thought this was their solution to deal with me.
But they didn't realize what they'd done, until it was too late. They've removed my humanity, but gave me so much more. Power beyond imagination. They thought they could control me, but now, I have the power. And now.. I'm out for blood."
Smash that play button below and experience Lucille Croft's Patient X EP below.
Lucille Croft – Patient X EP | Download |
"Follow" Lucille Croft : | Facebook | Twitter | Soundcloud |
Comments
comments