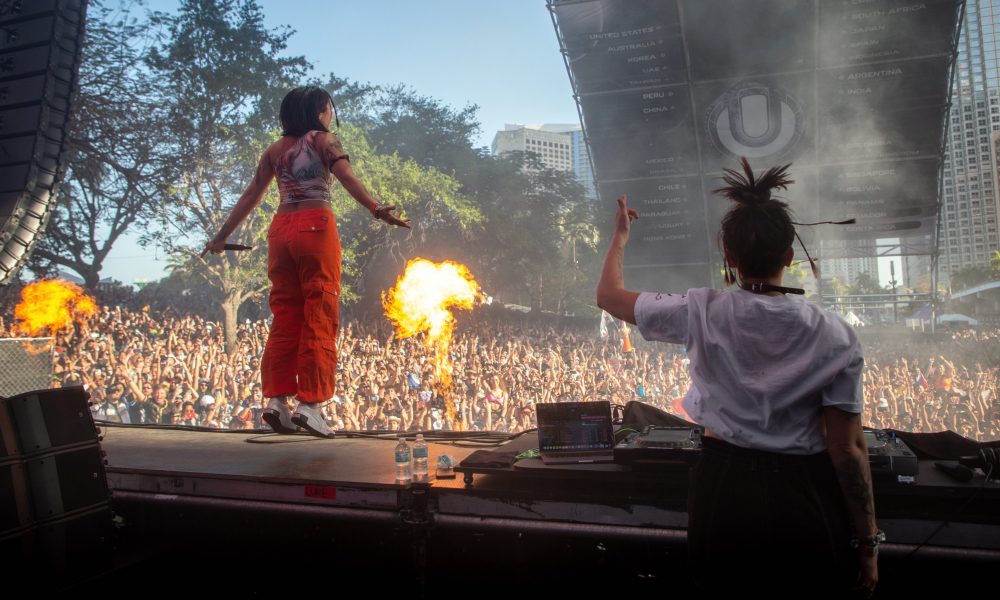 After two long years of waiting, Ultra Music Festival returned to Miami's Bayfront Park with Krewella making their return to the Worldwide Stage.
Back in 2013, the sisterly duo took the electronic dance music community by storm with their high-octane, bass fueled set at the same stage and now made their return almost a decade later fresh off the release of their third album, The Body Never Lies.
Just ahead of their upcoming tour which kicks off this weekend, Jahan and Yasmine got the party started Sunday afternoon rinsing out tunes of their lengthy discography showcasing the Krewella sounds of the past, present, and future. A proper history lesson for all who may just be getting to know the Chicago sisters.
In this electrifying mix, listeners will catch Krewella classics such as "Live For The Night," "Killin' It," "Party Monster" and "Come & Get It" in addition to dropping their recent anthems "Greenlights," "New World" "Team," "Drive Away," and "Traces." Plus, they ended their set with their timeless gem "Alive" which really sent the crowd into a frenzy.
Relive their unforgettable set from Ultra Miami 2022 below and enjoy!
Krewella – Ultra Music Festival Miami 2022 |
"Follow" Krewella : | Facebook | Twitter | Soundcloud |
Comments
comments