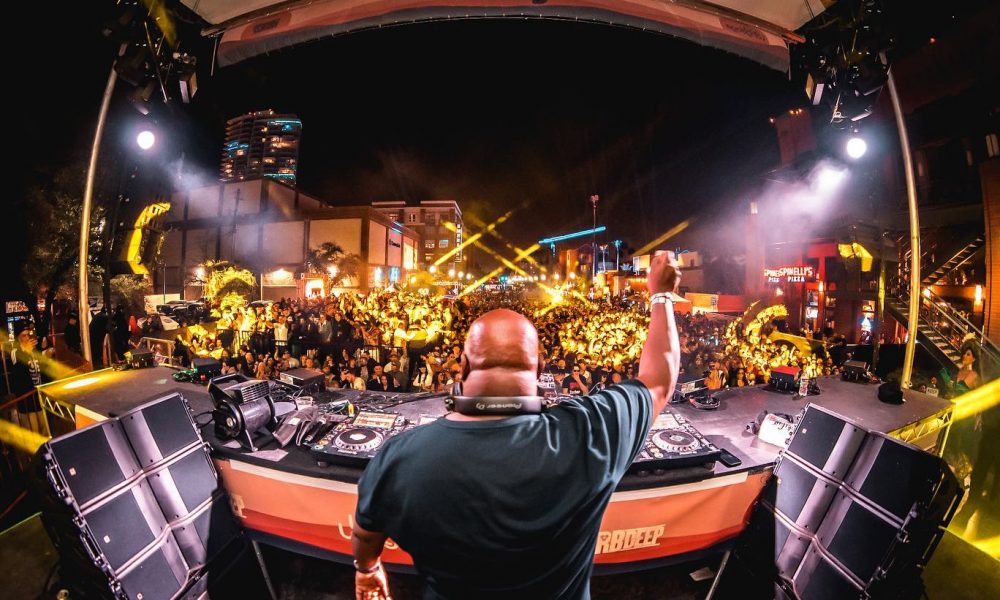 When Relentless Beats announced the venue change for Body Language Festival it was hard not to be a little bit nervous. Those nerves were immediately put to ease once first entering the festival. Originally, it was to be held at their usual festival grounds at Rawhide Events Center. It was then moved to downtown Tempe which ended up being the perfect landscape for a house and techno festival. The three-day event turned a handful of blocks into a dance paradise, where the biggest names in the industry burned the street down with their killer beats.
The music throughout the weekend was grade-A with the headliners stealing the show each night. Kaskade brought his Redux set to the party on night one and set the tone for the whole weekend. We were graced with hearing his new collab with Deadmau5 "Escape" which brought excitement to all. Ida Enberg and Patrick Topping also stole the show that night. Ida Enberg with her exhilarating techno and Topping bringing his 90s rave sound to the desert were both treats.
On night two, Carl Cox and friends took over the main stage for eight and a half hours of the wildest beats. Right off the bat Teenage Mutants kicked things off in the sun before handing off to Township Rebellion. After that, the great Eats Everything brought us through the sunset with a bumping set. Adam Beyer then took things to the next level with his main stage techno sound getting everyone in the mood. The finally, the legendary Carl Cox turned the whole place into a giant dance party with two straight hours of nothing but bangers.
On day three, the real show stealer was the duo Kasablanca. Their live set in the mid-afternoon took things to the next level with. Using a modular along with live singing, it really gave us all a proper show. Lee Foss played a very danceable set featuring a number of fun hip-hop edits such as "My Humps" which got everyone shaking their booty before leading into a housey set from Claptone. Boris Brejcha then closed out the weekend with a set that blew everyone's minds. Everyone went crazy when he dropped his song "Space Diver" which was a highlight of the weekend.
Overall, the festival blew away all expectations I had and I think the expectations of many others. The hours were great, 2:00pm – 10:30pm with the option to keep the night going with afters, the food and drinks were all reasonably priced, and there were plenty of places to relax when you needed. The biggest plus was the crowd was fantastic all weekend. Everyone was pumped the entire time and friendly. It made for a fantastic event which I hope becomes an annual thing as a lover of house and techno music.
"Follow" Body Language Festival: | Facebook | Twitter | Instagram | Website |
Comments
comments