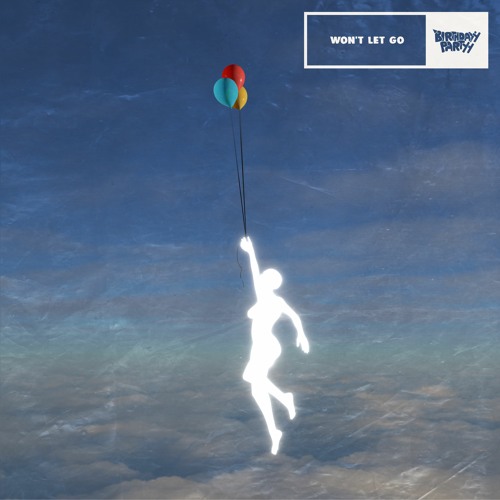 The great thing about our friends Birthdayy Partyy, they're not ones to leave the world waiting too long in between release with the brotherly duo hitting us with "Won't Let Go" to close out the week.
Being the textbook definition of versatile, this latest offering is an explosive hybrid that bounces between genres, which will keep listeners on their toes throughout. In addition to being quite the menacing bass beast, it was a tune that cooked up during the pandemic and hold a special place in their heart.
"It's a bit of a unique one, as it transitions in tempo and genre in the middle of the song, going from 135bpm melodic bass house to 174bpm drum & bass. This one was written in the depths of the pandemic, when we still had to travel for our day jobs, which put a ton of stress on us mentally. This song was our way of telling ourselves that we "Won't Let Go" of our passion for making and sharing music with the world, and that we will get through this and come out stronger on the other side. We actually wrote this almost completely on 3 short flights in the span of a week, and it was truly cathartic to get those feelings from inside our heads to inside our headphones," Birthdayy Partyy explains.
Light up your speakers with Birthdayy Partyy fiery new original "Won't Let Go" below and enjoy!
Birthdayy Partyy – Won't Let Go | Download |
"Follow" Birthdayy Partyy : | Facebook | Twitter | Soundcloud |
Comments
comments