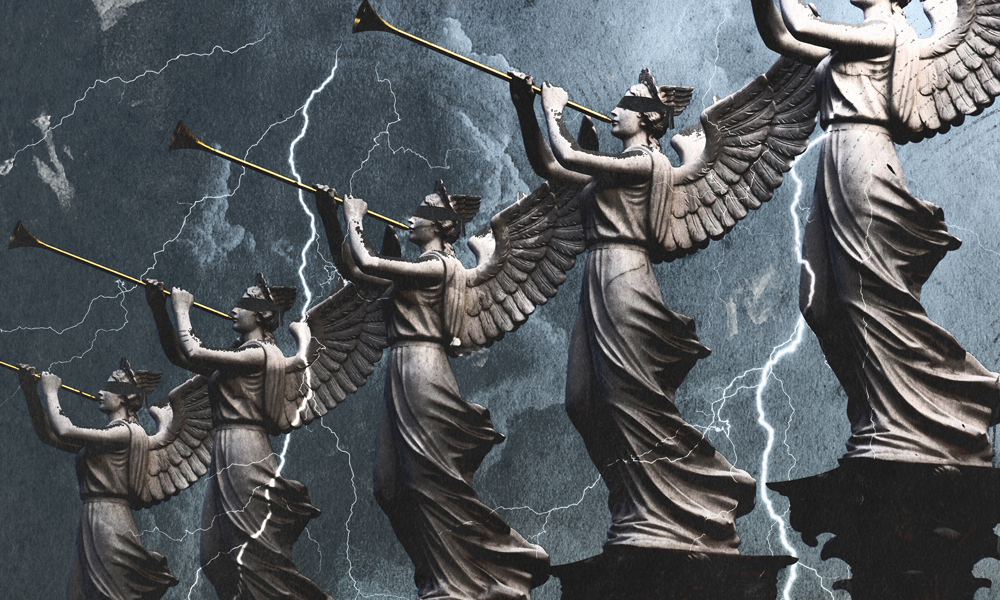 2021 was a big year for UK-based dubstep producer Oddprophet. He closed the year out with a collab with Effin, "Take Away," which was preceded by his 'Oracle' EP. We are nearly a month into the new year now and Oddprophet has come back to us with his first release of 2022, "Angels & Blindfolds."
"Angels & Blindfolds" is an eclectic mix of old meets new. The song opens up with what can be described as triumphant 80s sounding horns. The Oddprophet sound then begins to come in as kick drums and snares are layered in before the song heavily descends with rockin' guitar riffs and then finally pounding dubstep synths during the drop. The song gets turned on its head as the old school sound travels forward into the present. The horns then come back in before going into the second drop which turns the dial ever further to the max. The synths come at you fast and hard until the song comes to a finish.
You can stream and download "Angels & Blindfolds" now via Never Say Die down below. The song is certainly an interesting way for Oddprophet to kick off the new year and we can see this one hyping up crowds for months to come. So check it out now and prepare to pump it hard, 80s style.
Angels & Blindfolds | Download |
"Follow" Oddprophet: | Facebook | Twitter | Soundcloud |
Comments
comments